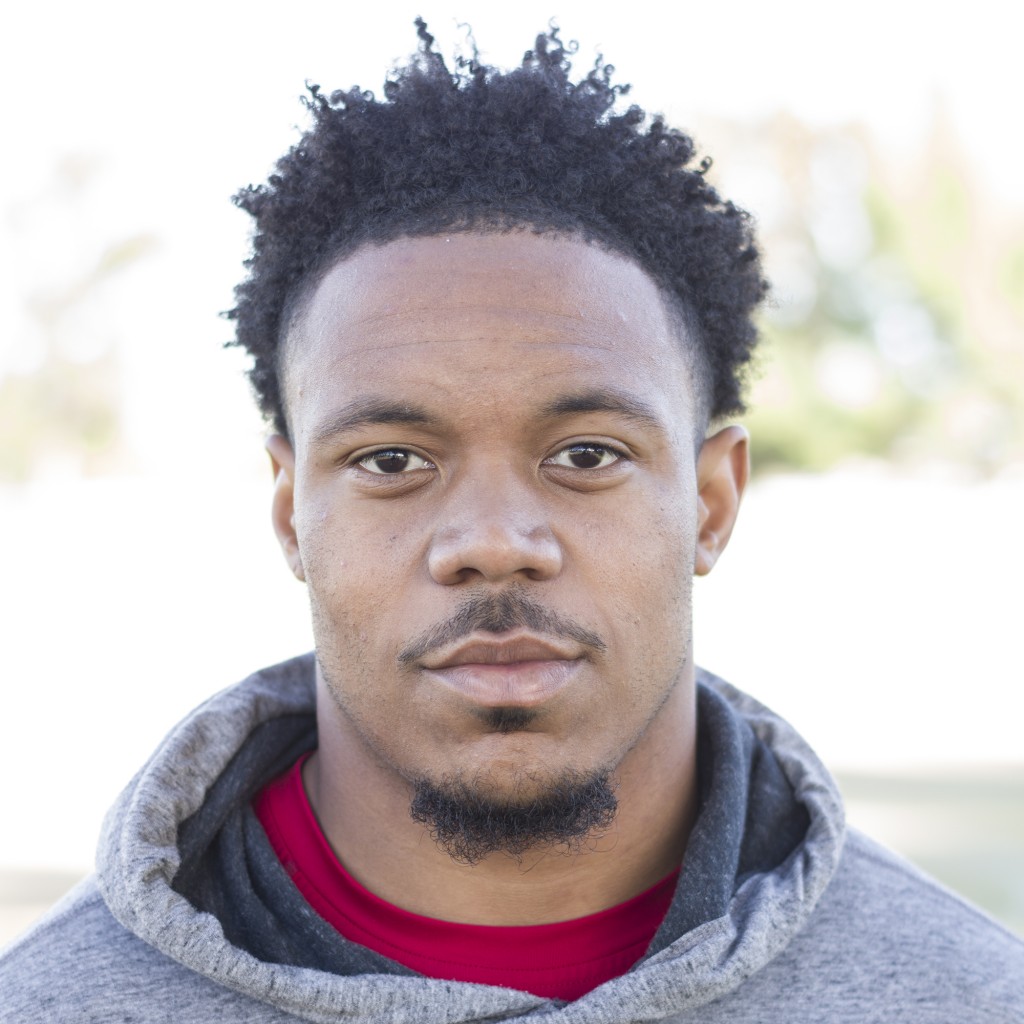 De'Shawn Jones is a sophomore running back from Mount Holly, NJ. He played in his first full healthy game back after dealing with a troublesome ankle injury. Jones scored three touchdowns, including the game-winning touchdown, in Saturday's big game against L.A. Valley College.
How does it feel being named POTW?
"It's a blessing, really. I've been out for five weeks and I've been dealing with a nagging ankle injury so just to be named Player of the Week is a big thing to me."
How did it feel scoring three touchdowns in your first home game back?
"It felt really good to see all of the hard work pay off that I put in during the offseason and during the injury just rehabbing to get back. It was just a sigh of relief."
Did this game mean more to you than others?
"Yes, there's a big rivalry now because we lost our defensive coordinator to Valley and he took the head coaching job. And knowing that I knew a lot of the players and actually live with a Valley player, we've been talking about this game since the spring. It meant a lot to me and a lot to the team to get this win."
What was your favorite thing about Saturday's game against Valley?
"Just at the end knowing that we won the game and we prepared a lot harder during the week. We were extra careful and we did everything we needed to do to preparation-wise."
What did the team do differently to prepare for this game? 
"It started with focus. A couple guys stepped up as leaders, our quarterback Sean Smith he took a big role and Bryson Martinez, just being leaders and showing us the way. That was a big part."
What was the energy like on the field after all the things that were said on social media?
"The energy was definitely really tense. I would say there was a lot of pressure, but we handled it very well. There were a lot of guys talking over social media, we just decided to treat this like a regular game and go out and execute. Everybody stayed poised. Nobody was really nervous or scared out there, we all played as a team and picked each other up."
What are some of your expectations for the last two games?
"We really do want to come out and win these last two and finish 5-5. We've been facing a lot of adversity this season so if we win these last two games it will feel like the season wasn't a failure."
What is one of your favorite memories while playing for Pierce?
"That's hard. I might just have to go with this one [last game]. It's just great playing on a team with so much talent and it makes you want to do so much better. When somebody is talented it encourages you to do well as an individual. For the most part, we just all stick together and try to go out there and compete every game."