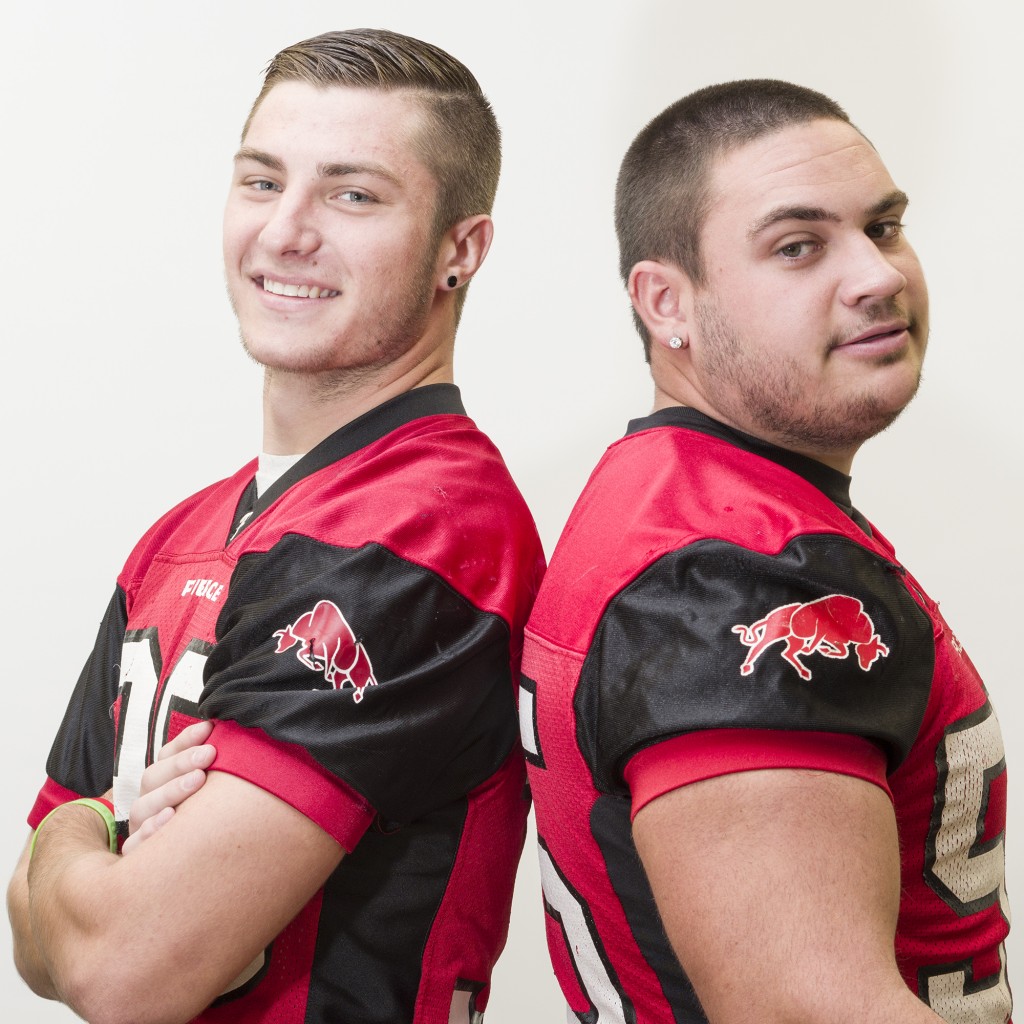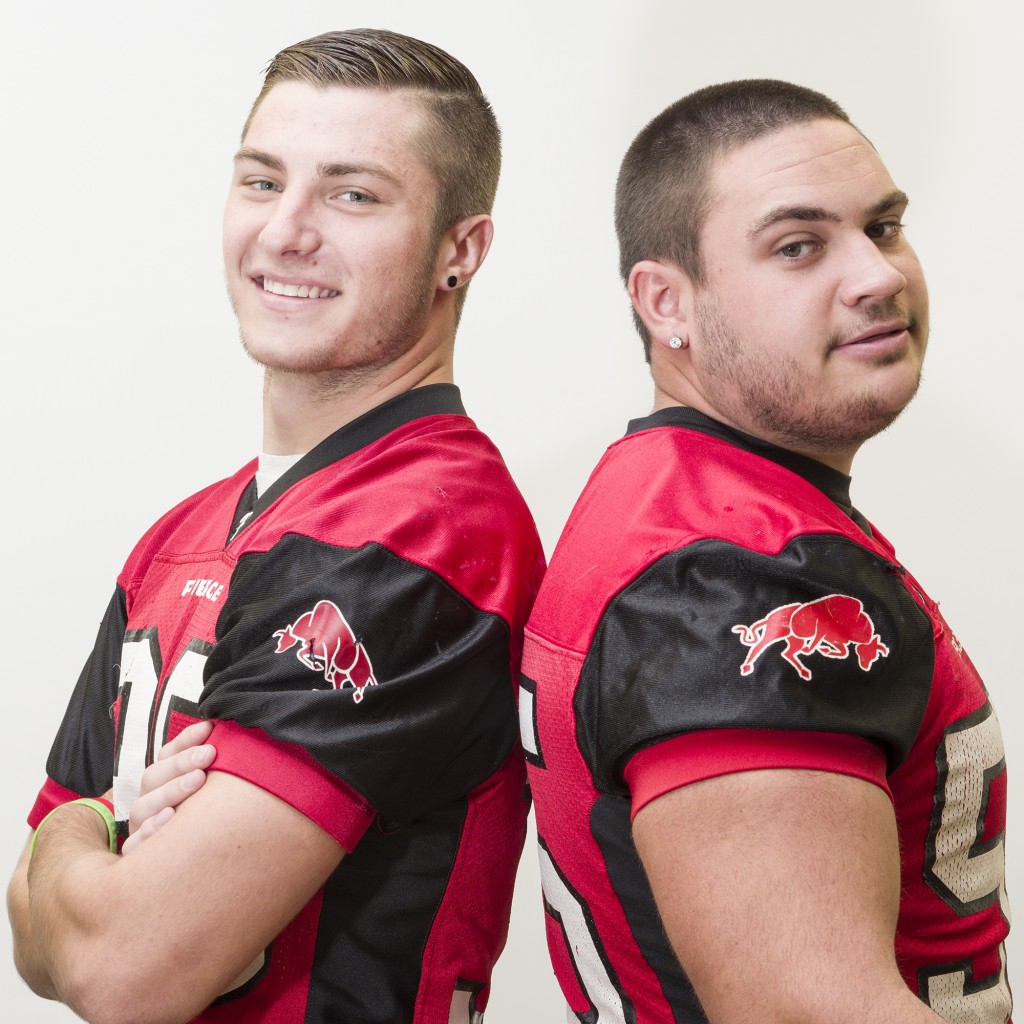 For the fourth year in a row, Triumphant Sports will be holding its annual JUCO All American Bowl game in Glendale, AZ. This year, six Pierce College football players were invited to play on Team Cali with 36 other junior college athletes from California. Team Cali will play against Team USA, which also consists of 42 junior college players from all states besides California.
Those asked to play from Pierce were wide receiver Bryson Martinez, cornerback Jay'Onn Myles, cornerback Andrew McCrea, tight end Trey Dunkelberger, kicker Jamie Sutcliffe, and long snapper Blake Word.
Out of the six players invited, only two have decided to play. Martinez and Word will travel with Team Cali via charter bus on Dec. 9 out to Glendale and will participate in team practices, volunteer event at the Boy's and Girl's Club, college tour of Arizona State University, and team meals.
Martinez is a 20-year-old biological sciences major from Farmington, N.M. Martinez decided to come play for the Brahmas after he hadn't received any offers out of high school. He decided to go the junior college route and since California has over half of the JC's in America, he chose Pierce after the team showed him the most interest.
"I looked at how many people they sent out to DI and was like, "oh god," it's almost 24 a semester," Martinez said. "I think we're the only team in the country that can go 3-7 and still get 20 guys DI offers by the end of the year."
Martinez has been playing since fourth grade and played for Pierce for two years. He didn't start playing wide receiver until his freshman year of high school and previously played quarterback, running back, linebacker, and corner. Martinez said being selected to play in this game was probably his biggest accomplishment athletically.
"I've always kind of been the underdog from a little town," Martinez said. "So to come on this stage where you have endless DI players who had bad grades or for whatever reason they're here, to be nominated as one of the top 42 in the state of California is just a blessing. It speaks volumes to the staff around me and the hard work I've put in."
He hopes to contribute the same things that he contributed for the Brahmas such as not dropping the ball and running good routes. But he also plans on enjoying the experience as a whole.
"I'm going to have some fun, keep everyone having fun because at the end of the day it's an exhibition game," Martinez said. "It's just about fun."
Pierce has helped Martinez a lot as a player. He said the level of competition made him have to get better and he feels playing for the team for two seasons has gotten him Division I ready.
"Bryson was very focused on what he had to do, he didn't let things get him too bent out of shape, even going against other defensive players who would talk crap to him on the sideline," said athletic trainer, Robert Horowitz. "I called him my adopted son because he had some of the characteristics that I have in my son."
Word, 20, is a criminal justice major from Chatsworth. He graduated from Chaminade College Preparatory high school in 2012 then came to Pierce in the fall and was a gray shirt for the Brahmas. He plans on transferring after the spring 2015 semester to play football for a Division I college.
"I think what I will miss from Blake is that he kind of has this way that makes you laugh," Horowitz said. "I compare him to a court jester."
He was selected as the long snapper for Team Cali after his kicker Sutcliffe recommended him, but Word said when the organizers of the game watched his film they saw his playing ability.
"I think I'm the number one junior college long snapper in the nation," Word said. "So that's probably part of the reason I'm on the team."
Word is honored that he was selected. He said it shows that the hard work he put in during the off-season and throughout the season came to fruition.
"It's cool," Word said. "I get to say that for the rest of my life and can put on social media that I was honored to play in the Junior College All American game."
Since he started attending Pierce, Word said being on the team has given him a better understanding of the game and made him love it more. The team also gave him the opportunity to build relationships with people he wouldn't have met if he didn't come play for the Brahmas.
"I wouldn't know Bryson, Zach [Mumford], Art [Sanchez], the offensive linemen and all of them," Word said. "Just the people that for the last two years I've become good friends with and hopefully that lasts."
Both players agree that the game will be a good opportunity for them to potentially pick-up more offers from schools. Around 30 coaches from Division I, II, and III schools will be in attendance to watch the game and scout for possible players. Martinez has received offers from numerous colleges and Word was offered a full-ride to Alabama State University with his kicker Sutcliffe.