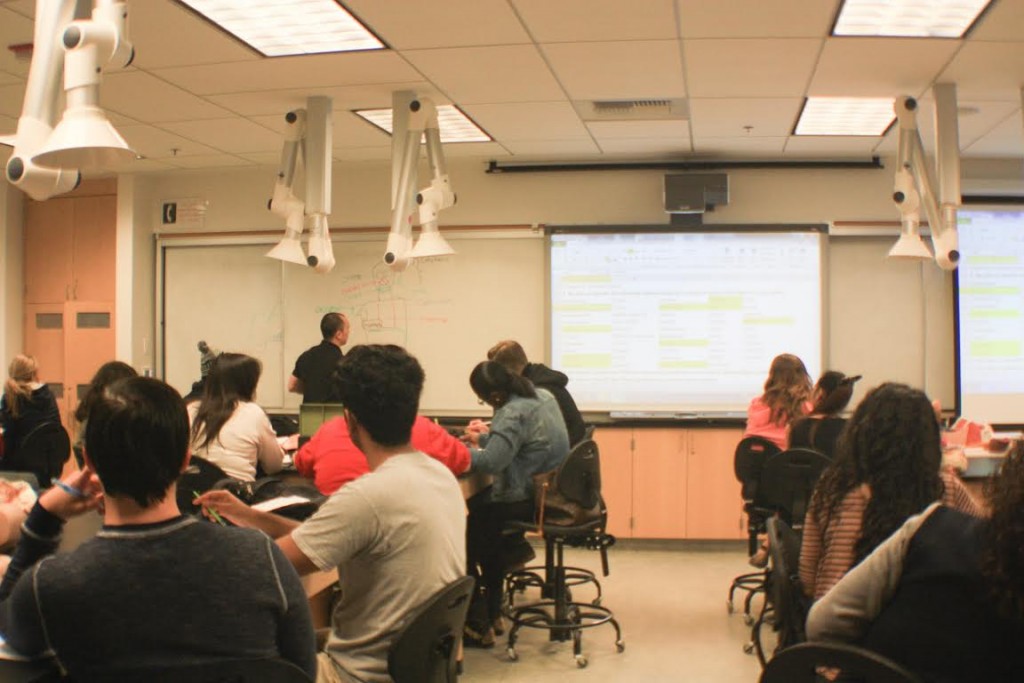 As part of a pilot program, four new smart classrooms at Pierce College will aim to provide new learning environments, but flaws in setup and infrastructure have delayed their implementation.
The new rooms have become more prevalent in educational facilities. Since 2009, the Los Angeles Community College District has outlined standards for campuses to begin implementing the smart classrooms.
Despite planning by district administrators, problems still arose.
"The media card didn't work. We got in contact with the people at Info Tech, but they couldn't help make it work," said Mary Grover, an instructor of communication studies who teaches in the smart classroom in Village 8112.
The Information Technology department is still trying to resolve the issue, but Grover said she is optimistic that there will soon be a solution to the technological issues.
Some students in Grover's class have started to bring their own laptops and speakers to class to ensure that the technical blip won't impact their education at Pierce this semester.
The rooms are intended to provide an enhanced teaching platform, and designed to improve education via the integration of technology into classrooms.
Most of the rooms include computers with specialized software and hardware, projectors, interactive whiteboards, advanced networking, audience response technology, and assistive listening devices.
The smart classrooms are being installed by California-based company Utelogy.
Physics and Chemistry student Angad Singh is familiar with the smart classroom in the Center for Sciences Building.
"There have been issues before, but once the teachers knew how to use them there were no problems," said Singh. "They can save all the information they draw on the board and send it to Moodle after class, which is nice."
Bruce Rosky, associate vice president of Pierce and co-chair of the Technology Committee, said he is unaware of any problems within the smart classrooms, but wants to bring "more tech in the classroom, as many instructors rely on the methodology of using PowerPoint."
"Student success is the primary goal," Rosky said.