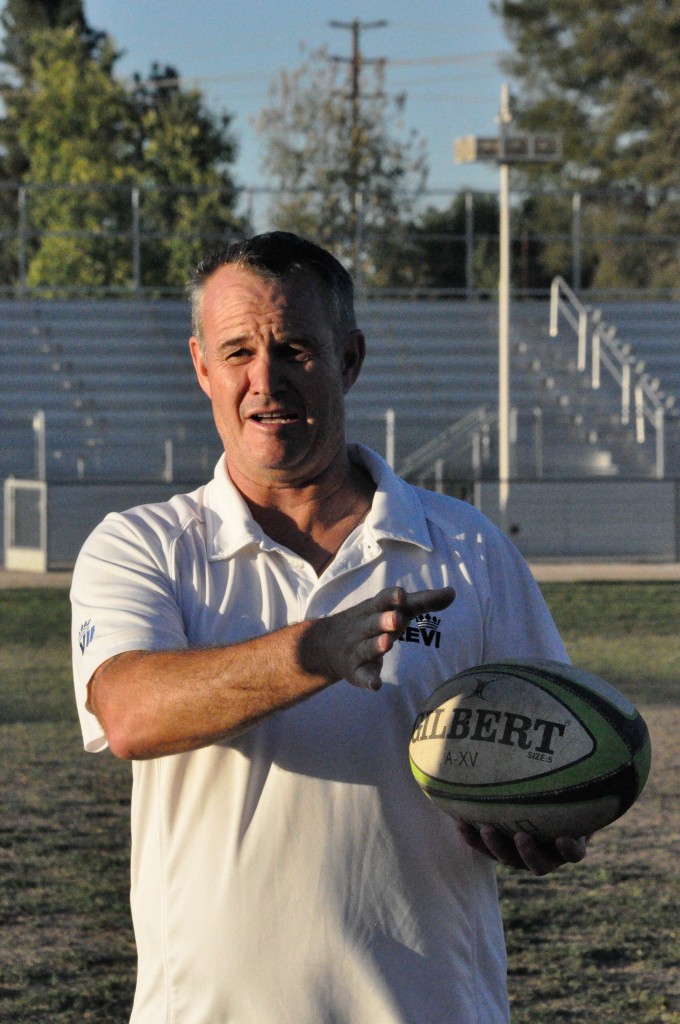 Few people understand the fulfillment of teaching youth. Phil Grieve, head coach of the rugby club, values every moment he can use the game of rugby to inspire and influence his players.
Even though Los Angeles community colleges are not eligible for intramural sports, Grieve treats his rugby team like a traditional college team.
He makes sure his players stay in good academic standing, are disciplined and consistently play each game with intense focus. The enjoyment he gets teaching rugby to young people is one of Grieve's ultimate joys in life.
Through rugby, Grieve wants to instill the concepts of hard work, camaraderie and how to set individual goals. Also, how to simply let things go, and move past situations.
"The beautiful thing about rugby is it's about respect for each other," Grieve said. "It is about going out and playing hard, but the moment you step over those white lines, it stays on the field."
Grieve began playing rugby in 1974 in New Zealand. His father was his first coach. It was from him that he first learned the mental and physical strategies of the game.
The competitive proficiency he developed enabled Grieve to play on several professional teams throughout England and Australia.
Grieve was recruited to play for a USA D-3 team in 2001 in the San Francisco Bay Area.
He moved to Los Angeles, got married and started his family. Although he moved on to a career in construction, he continued to play and coach rugby in his spare time.
In New Zealand, rugby is a way to keep kids off the streets. It helps build the youth's focus and gives them principles. This is one of the main reasons why Grieve wants to coach rugby at Pierce.
Rugby's popularity in the states is growing expeditiously, so Grieve feels there is no better time to start coaching.
"Coach Phil, he puts everything into coaching," said Reed Siegmon, a player and president of the rugby appreciation club. "He puts in 100 percent, which shows me to give 100 percent every single time."
The practices that Grieve coaches are intense. They are action-packed from start to finish. Grieve knows when to step in and when to let his team figure things out on its own in practice. This helps build the connections that are needed in its matches.
At the end of practice, Grieve makes his team run nine consecutive 100-yard sprints. He understands the temperament of his team, so he pushes his players in different ways. If he has to be more aggressive to certain players or nurturing to others, he does so accordingly.
"Fundamentals, the passing, dedication and always pushing yourself farther than what you can do, is what I learned from coach Grieve," Marcus Wade, a player on the rugby appreciation club said.
Building up the club in the future is one Grieve's top priorities. Even though Pierce cannot acknowledge the club as an official team, they will still play different colleges to show that they are on par with every other school. Grieve is dedicated to show the worth of the rugby team.