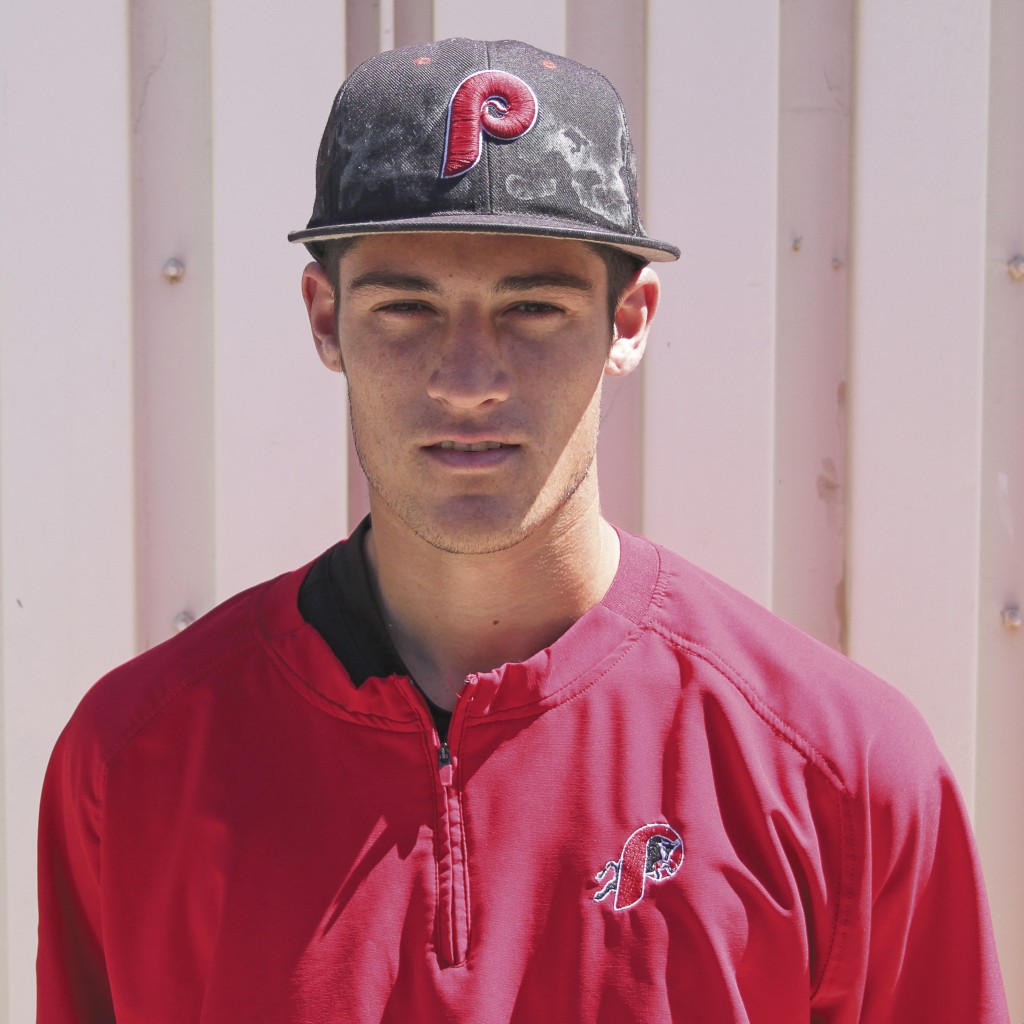 Austin Peters is a 19-year-old right-handed pitcher for the Pierce College baseball team. Peters pitched a complete game in Friday's win against Allan Hancock College and allowed only two runs on seven hits.
How does it feel being named Player of the Week?
"It's an honor, it's never happened to me before."
How was the transition from full-time shortstop to full-time pitcher?
"A long time ago in high school I was a pitcher. When I was a sophomore I pitched a lot, but ever since then I haven't really pitched consistently. The transition back was a little weird because it's been awhile since I've pitched, but I got back into it pretty quickly. I'm starting to feel more comfortable now."
What do you think about how your team has been doing lately?
"Lately we've been alright. We've been missing key components of the game at the wrong time. We don't get timely hits, but we've been hitting the ball very well. We get a lot of hits every single game, we just don't get hits at the right time or we miss a pitch and don't capitalize on it. Other than that we're fine, we've been doing good."
What is your favorite memory while playing for Pierce?
"My favorite memory is the game against Hancock last season at Pierce when we walked off against Hancock, that was a fun game."
What are some of your expectations for the team for the rest of the season?
"I just kind of expect them to keep doing what they're doing. Working hard and getting better every day."
Do some games mean more to you than others?
"No, they all mean the same. The most important thing is trying to get a win, so they're all just as important."
What is the most crucial moment of the game for you?
"Probably when I have runners on base and it's a tight game. That's when it starts to get a little difficult and changes a little bit I guess."
Do you have any pre-game rituals?
"Not really, I just try to get a good sleep the night before."