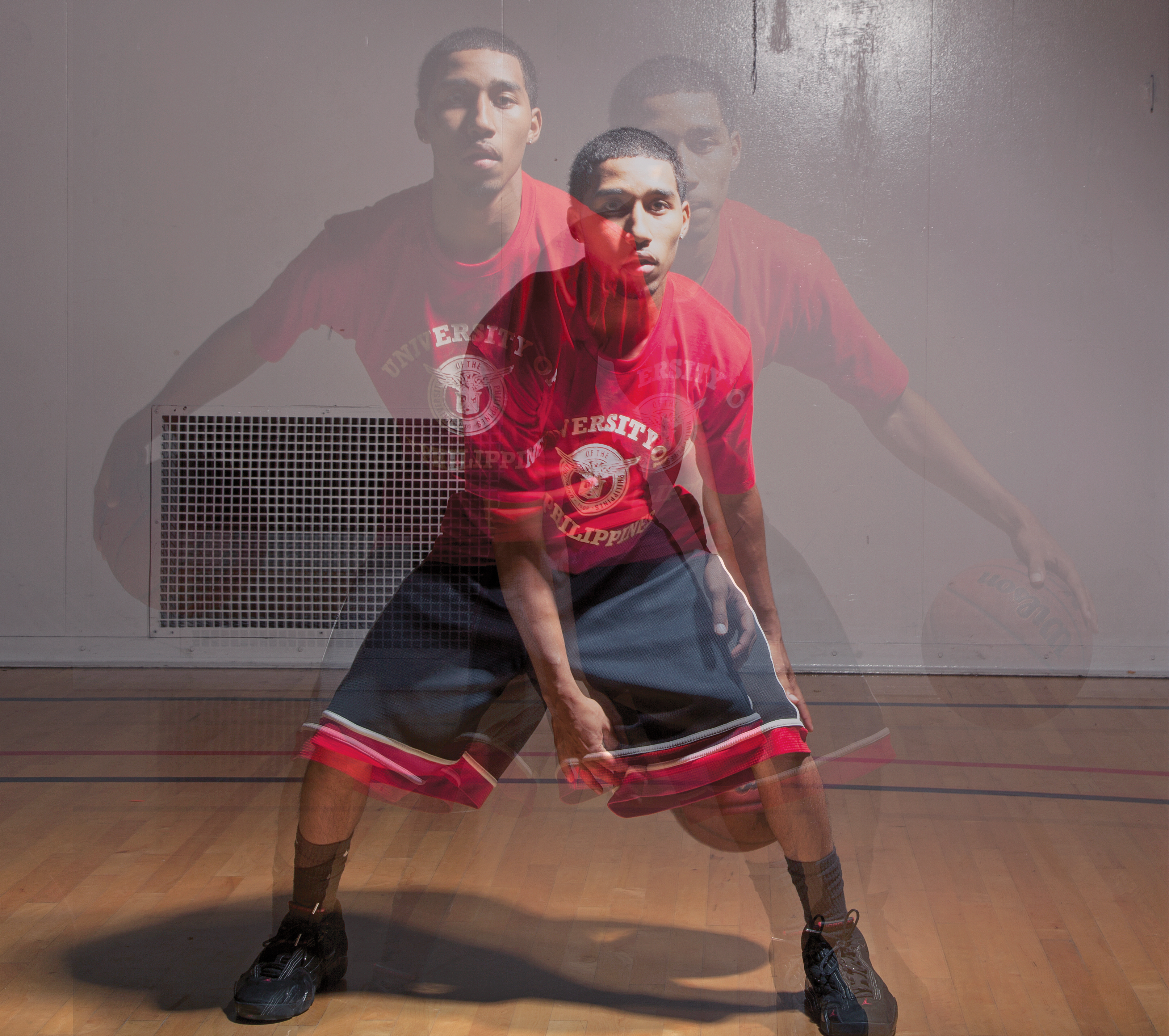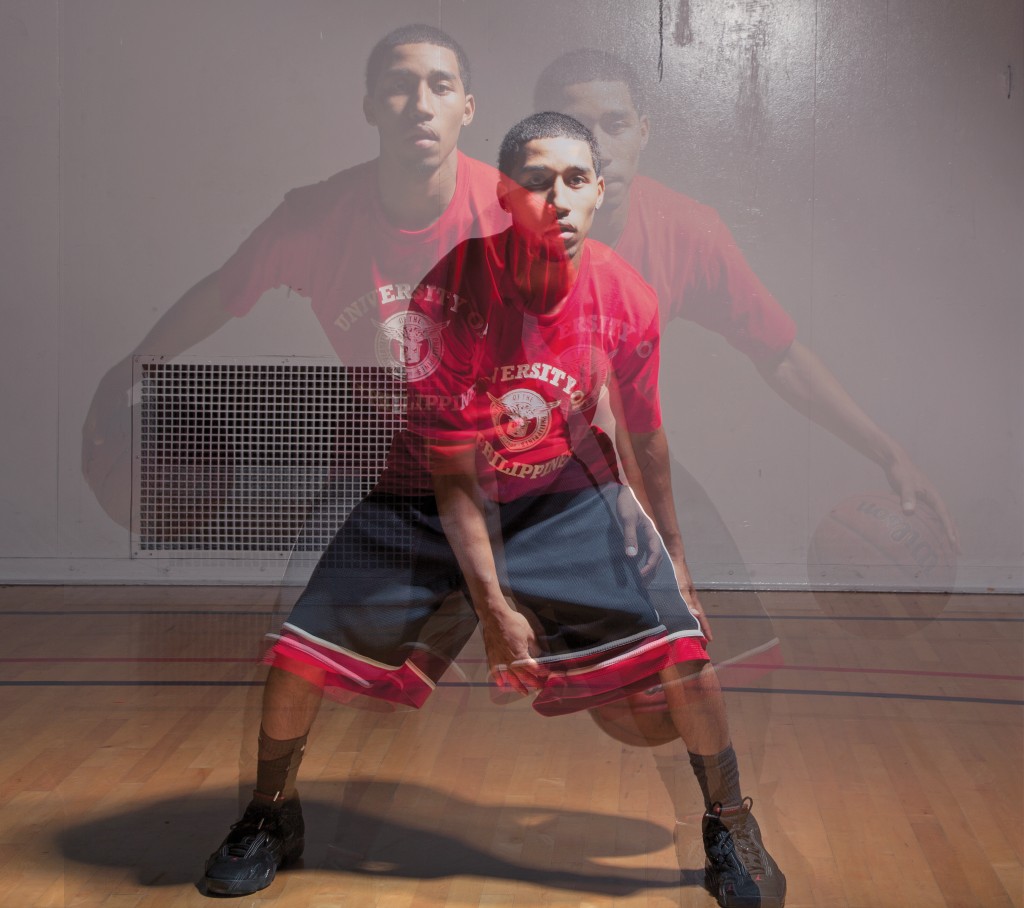 At 5'8" and 155 pounds, there isn't much that meets the eyes when you see him walking around campus. But when he steps on the court with a ball in his hands, there's no missing JR Williams.
Usually, when you think of a basketball player, the first thing that comes to mind is stature. Williams is the smallest player on the team but plays like the biggest.
"Nate Robinson," were the first words out of assistant coach Charles White's mouth when asked about senior point guard and co-captain of Pierce College's basketball team JR Williams.
Robinson, a three-time NBA Dunk Contest champion, is known for his explosiveness and speed on the court, despite being one of the shortest players in the league.
"You're going into battle with a guy with heart, JR has a lot of heart," White said. "Little man with a big heart."
Born Dec. 5, 1994 in Sherman Oaks, California, Williams was introduced to basketball at a young age.
"I started off watching my brother play basketball and that's how I got involved with the sport, Williams said. "Watching him play made me fall in love with the sport even more."
Williams said that speed has always been his greatest asset on the court.
"The majority of my playing career, many spectators and coaches thought I was too small," Williams said. "I wasn't the tallest or the biggest, but I was the fastest, which is an advantage for me and majority of the time I just let my play do the talking. In other words, 'heart over height.'"
Williams started his high school career at Taft High School in Woodland Hills, where he played one year of junior varsity basketball for the Toreadors. In the 2009-10 season, Williams transferred to Cleveland High School in Reseda, where he played three years of varsity basketball and was awarded a first team all-conference position his senior year.
During his senior year, Williams' mother Angelica was diagnosed with colon cancer, a battle she is still fighting today. Her fight is his biggest inspiration.
"My senior year of high school she was diagnosed, and now it's an ongoing thing and she's still battling, she's still fighting," Williams said. "Her not being able to go to my games just made me that much more inspired and motivated to try and work that much harder, just so she would be able to see me play one day."
As for his playing style, Williams said he tries to integrate all of today's best point guards into his own game.
"I try to model my game after many point guards like Chris Paul, Damian Lillard, Stephen Curry, Derrick Rose, Russell Westbrook and Kyrie Irving," Williams said. "I try to combine all of their games into my own."
Williams began playing for the Brahmas in fall 2012. He earned his spot in the starting lineup as a freshman and quickly became an impact player who led the team to a conference championship.
Hoping to win back-to-back conference championships, Williams suffered his first major injury of his career in a dunk contest called Midnight Madness.
Williams tore the meniscus in his left knee, which sidelined him for the whole 2013-14 season. The same injury has recently plagued the NBA. Derrick Rose, Russell Westbrook and Chris Paul are among the high-profile players that have had the same injury.
"It was tough coming back from that," Williams said. "Physical therapy took about three to four months and 10 to 12 hours a week, which was tiresome on my body because being out for that long, I couldn't condition. On my way back I started working out with my brother, and that just got me back into the flow of things. Everything slowly came back."
In his return in the 2014-15 season, Williams led the Brahmas to its second conference championship in three years, this time sharing the championship with Cuesta College. The Brahmas ended the season with an overall record of 18-13 and a conference record of 9-3.
In the first round of this year's playoffs, the Brahmas played the Bakersfield Condors, a game that Williams later said was his favorite of his career. The Brahmas won in overtime 95-92 behind Williams' 16 points and 12 assists.
In the second round of the playoffs, the Brahmas lost a tough game to the eventual state champions, the Saddleback Gauchos. This would be Williams' last game for the Brahmas.
Looking back on his Pierce career, Williams reminisced about his favorite memory while playing for the Brahmas.
"Probably winning the first conference championship," Williams said. "The players we had, the team we had, we had a good team that year."
Head coach of the Pierce College men's basketball team Ed Babayan spoke on what the team will miss most now that Williams is gone.
"His leadership. He was the glue that kept everything together for us," Babayan said. "He helped us defensively and he made us go offensively. His speed allowed us to put up a lot of points. He got the ball to players in the best spot possible in order for them to score."
Williams hopes to continue his playing career by taking his talents to South Beach, or more specifically, Pepperdine University.
"I want to go to Pepperdine. It's relatively close and by the beach," Williams said.
Currently an undecided major, Williams plans to major in business.
His dream is to play in the NBA and if he doesn't make it, he would like to own his own store.
"Other than the NBA as a dream job, I'd like to own my own business. Probably a sports store or a clothing store," Williams said.
"My playing career at Pierce was really fun.My teammates and coaches made everything that much smoother. It was just honestly unexplainable," Williams said.