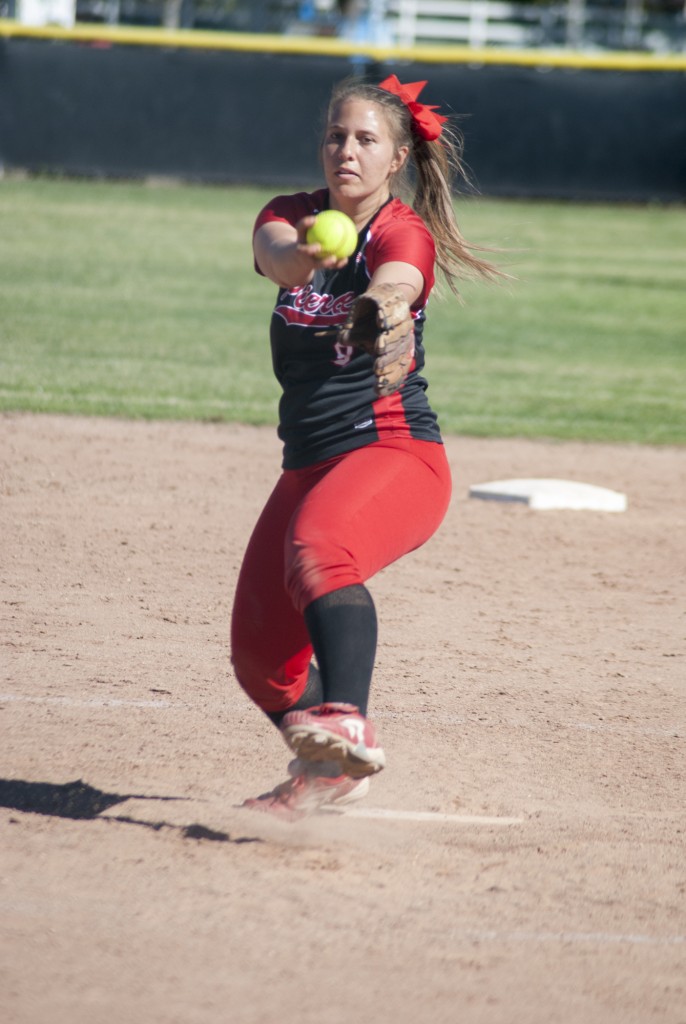 Linderman has 104.1 innings pitched this season. One offense she recorded 13 runs and 23 hits. 
How does it feel to be named MVP for your team?
It feels so surreal to be name MVP, it just shows that all the hard work that I put in came forward and I couldn't be anymore honored to be named MVP.
What do you think about your performance this season?
My leadership skills and softball skills were put to the test this season. My performance this season was good, but I'm looking to always improve myself, so next season watch out.
What was your favorite memory of the season?
My favorite memory of this season was hitting my first ever home-run. That point in my life showed that all the days spent on the field and in the gym have paid off.
Do you model your play after a professional athlete?
I don't model my play after one particular player, but I model myself after every Division I softball player that I have seen on TV or in a real game.
What are you going to do next season?
Next season I am continuing to play softball for Pierce College, I want to be able bring this softball team to the potential I know it has and that I have seen. Look forward to the best softball season you've seen yet from your Brahma Softball players.
What's your favorite athletic team?
I don't have a particular team I favor, but the teams I always enjoy watching and support are the Division I softball teams. Every team has such fire.
What is your pre-game ritual?
Before I play my game, I focus on the objective. To win. The moment I step on the field it's not about what happened in class, work, or home, its about playing the sport that I've played and loved all my life and will continue to play and love long after my college years.