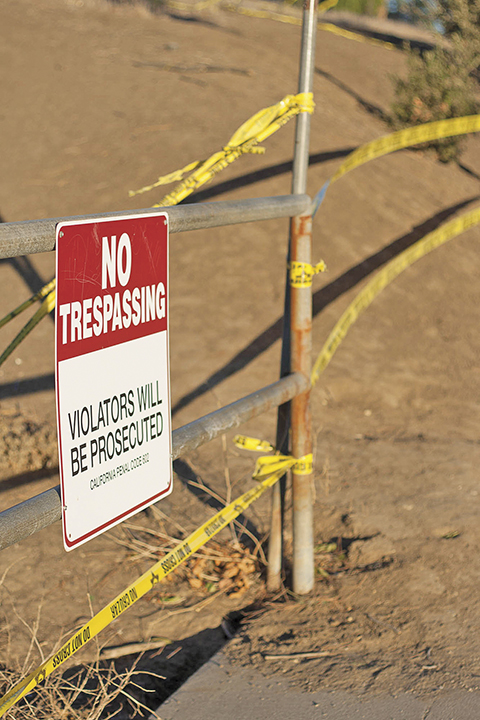 The cross-country trail remains closed after an assault in the area created concern among the administration for the safety of the trail.
The cross-country trail, tucked behind Shepard Stadium is used mostly, unsurprisingly, by cross-country teams from schools throughout the valley. However, the trail was frequently used by students, faculty and the general public for recreation before a concern for safety caused the administration to close the trail for all but permitted use.
"A permit is issued for any organized group," said Associate Vice President Larry Kraus. "They can fill out applications online and the trail is priced at a certain dollar amount per hour or by group size."
The altercation that happened on the trail was a problem because according to Kraus, neither party involved were students. Since the trail is on private property, non-students and those without permits are liabilities. Kraus reminds that as students, we are insured in some way by the district.
"At the moment, we cannot create a safe and secure environment up there. We don't have the oversight for the space right now," Kraus said.
According to Kraus, construction has been authorized to install security measures to improve safety on the trail.
"We hope to have the trail re-opened by summer or possibly next fall with added security measures in place," Kraus said.
Sheriff deputy Al Guerrero says that when the trail is open for organized groups, like high school cross-country team practice, there is either active sheriff presence at the location, vigilant patrol or both to keep the area secure. Guerrero also noted how the sheriff's office is ready for beefed up security in the area once it is re-opened.
"It's just a matter of time until we have something up there we can monitor from [the Sheriff's office]," Guerrero said.
It is still undetermined if the security measures will include emergency alert posts according to Guerrero.
Sal Johnson, a member of the Pierce College baseball team, was surprised to learn the fate of the trail as it is a staple of the team's preparations.
"I had no idea it had been closed," Johnson said. "We use [the trail] for morning conditioning every Friday and it's always just open."
There is still no plan on how to keep non-students or permitted groups out once the trail is reopened, according to Kraus.