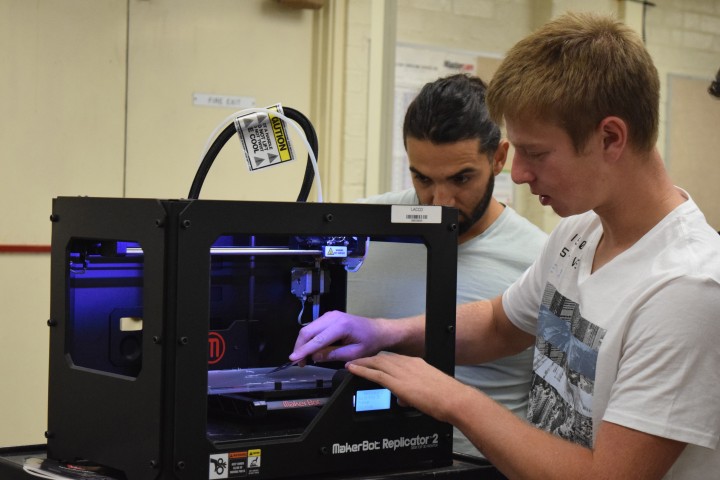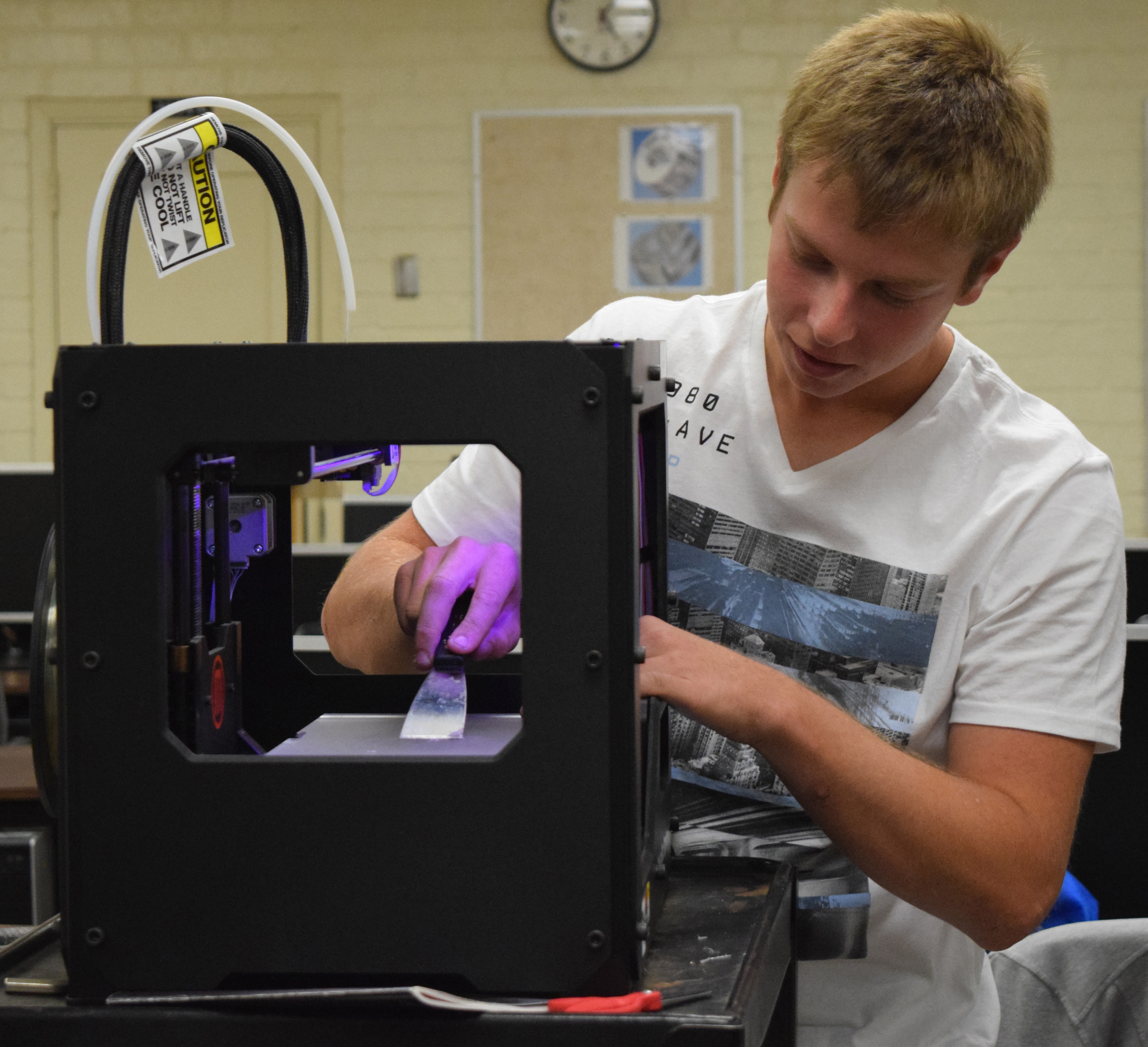 As technology advances, the future of new innovative inventions will be in the hands of Pierce student and computer engineer, Joel Simonoff.
Creating and designing new innovative technology keeps Simonoff highly motivated in his studies of computer engineering and as the co-president of the Makerspace Club.
In high school, Simonoff worked with an organization called 'Not Impossible' to help build a robotic rehabilitation exoskeleton system for kids with cerebral palsy, he was unable to comment about any further detail, due to company confidentiality.
He has worked with IOS development creating apps. He has dedicated "1000 hours" on an educational app to help students work more efficiently. The app never made it the App Store, however, an app he helped create called "Beyond Calculus," is available on the iTunes App Store.
"The best moment for me was when I got an email stating that the app had been cleared for sale and was on the app store," Simonoff said. "The feeling was indescribable. I was really proud of myself."
Simonoff is a self-motivated student who often does research on his own. Simonoff graduated high school with a 4.07 GPA. Despite the high GPA, low SAT scores prevented Simonoff from attending a university.
"Making [technology] has helped me with not getting into universities," Simonoff said. "When I heard I got rejected – it gave me an escape and for that reason I really enjoy it."
Simonoff's passion for creating began as a junior in high school when he decided he wanted to help restore his step-father's motorcycle sitting in the garage.
"I loved playing with it and trying to figure out how everything worked," Simonoff said. "I realized that working with my hands is really fun."
The feeling upon completion of something he created gives Simonoff a sense of achievement and the "normal feeling times three."
"A benefit of engineering is the feeling of success when your creation works, especially when you work on the project all the way through," Simonoff said. "It such a good feeling, sometimes I work extreme hours to achieve the feeling."
As co-president of the Makerspace Club, Simonoff is building an active community of students who like to "build things." Club members' ideas are all heard and introduced in a community of teamwork on projects. They're currently working on the building of a segway.
"He's a good leader and he's trying to get this club going and organized," Zakaria Razeg, Makerspace Club member, said "I think he can make it a better cohesive environment."
Simonoff wants to create an active, organized, team environment within the club to incorporate all members' ideas into creation.
Simonoff continues to help organize the club and listen to any idea a member has in creating something. He offers constructive criticism and help for any members who need it.
Faculty advisor, Beth Abels said Joel is very excited about working with people to get everyone involved in making.
"His excitement helps other people get excited too," Abels said. "He brings a lot of expertise around – a lot of the stuff people are really interested in finding out about."
The makerspace club meets every Wednesday at 3:00 p.m.