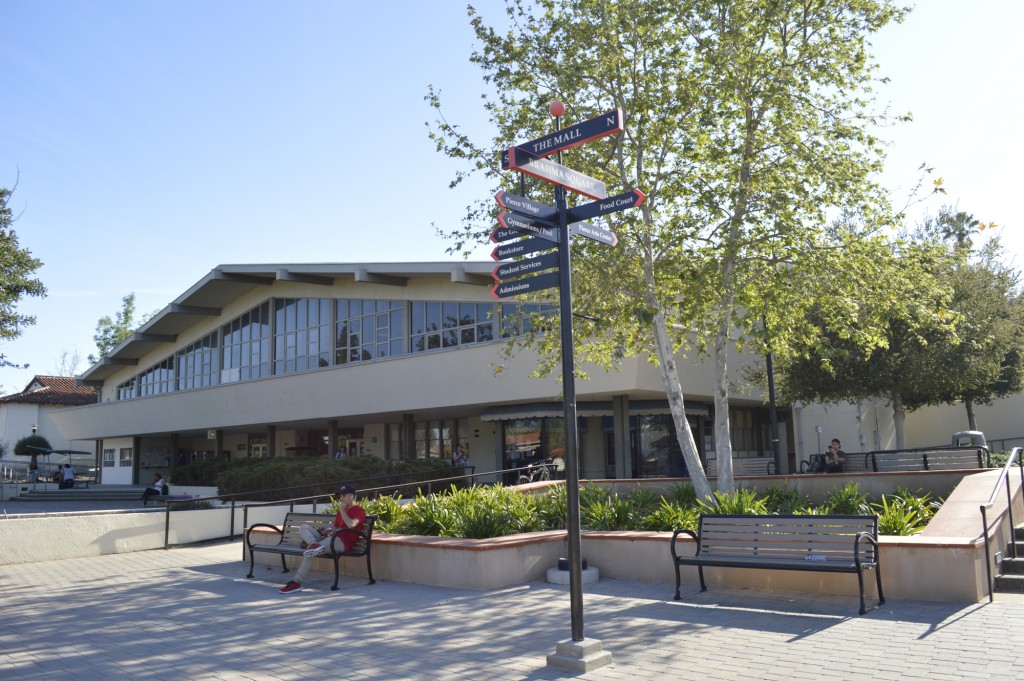 A delay in construction, update in crime reports, and a vote to get President Kathleen Burke to repair the Chemistry Department vacuum pump system were topics discussed in the Pierce College Council Meeting on Thursday.
The meeting focused on topics regarding the construction process. Project Director Ed Cadena provided the council with a construction summary, where each construction or renovation taking place showed a finish date.
"I'm sure we're all still enjoying seeing the significant activity on the site of the North Mall Phase I project," Cadena said. "It is in fact as busy as it pertains to be in regards to the site activity."
Cadena also shared that his concern was the proper activity level that should be happening on some of the buildings.
Cadena shared a development on Building 800 which is the old chemistry building. Cadena said that through some investigative work it's been determined that there was some lead and mercury contaminants found on the soil within that crawl space.
"It's been decided to do a volunteering cleanup of this space," said Cadena. "Due to this, it is a possibility that there might be a delay in making Building 800 available for the fall semester."
Cadena said that their consultant has prepared a work plan and is going to make a submission to the Department of Toxic Substance and Control (TDSC), seeing as they are the ones who have the governing review of these conditions.
"If that is the case the most probable scenario would be to delay Phase II construction one semester," said Cadena. "It's a financially better scenario than any other option we have on the table, but it's possible that it can be done in accelerated provision and effort from TDSC in about five to six months which we would still be okay."
Cadena said that the Digital Arts and Media Arts project along, with the Expanded Automotive would be best to have a contract in place to demolish of the existing buildings. This is due to the fact that the project for the Digital Arts and Media Arts building will cost approximately $5 million dollars more than expected.
Therefore in order to build the project using only the funds earmarked for this project, the building would have to be reduced in size. Officially, no decisions were made on the demolition.
Associate Vice President of Administrative Services Larry Kraus presented crime statistics in place of Sheriff's Station Team Leader Al Guerrero. There was a comparing of statistics between Pierce and other colleges involving the activity of crime reports. Kraus mentioned that the college having the most trouble was Trade Tech.
"You can see that in 2005 we had some grand theft, petty theft and this year as of right now we are doing much better," said Kraus. "We are doing pretty well on our Part I and Part II crimes for the month of January."
Vice President of Administrative Services Rolf Schleicher said  when there's a crime or some kind of incident it should be reported.
"There's a lot of times individuals feel embarrassed about not saying anything about it," said Schleicher. "With these reports the sheriffs are aware of which areas to surveil."
Schleicher also brought into topic the broken Chemistry Department vacuum pump system. The equipment was new when the Center for the Sciences was built.
"There are some experiments that the faculty wants to do that they can't for safety reasons," said Schleicher. "I was shocked when I got the price tag and that's why it went to budget and why it's here to see if this body wants to approve the budget money to get this fixed."
The PCC voted for the option to authorize President Kathleen Burke the option of purchasing a repairing of the motor for the vacuum system and getting it calibrated.
The approval passed by 20 votes by the PCC. The next PCC meeting will meet on March 24 at 2 p.m.