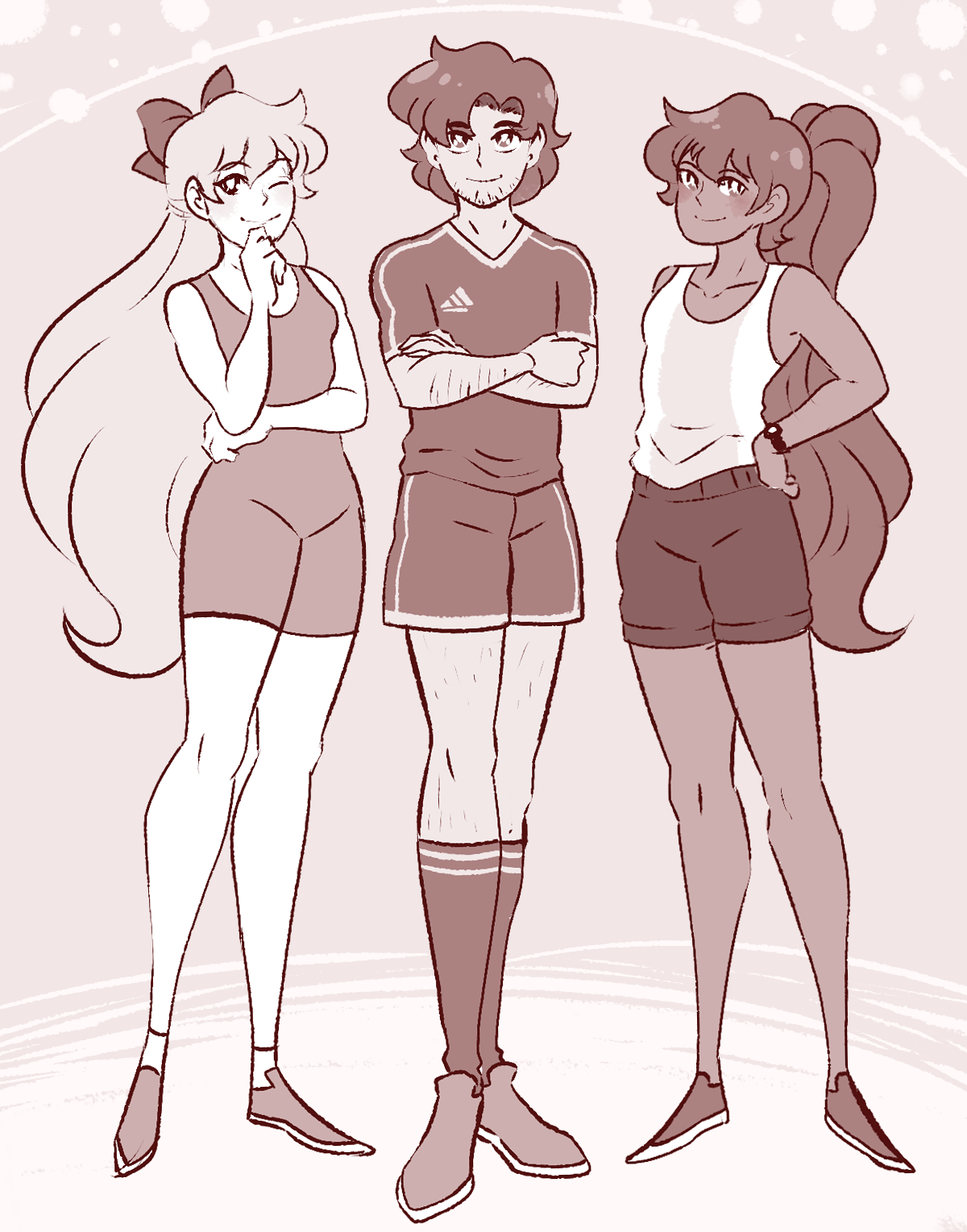 Athletics play a role in many college students' lives, and while the Brahmas compete in 12 intercollegiate sports there are some glaring holes in the opportunities missed.
However, throughout its history Pierce College has seen both genders take to the court, field or track in every major sport.
Other sports of Pierce's past include gymnastics, rodeo, track and field, and cross country. Pierce has a cross country course on campus which is regularly used for LAUSD meets.
According to athletic director Bob Lofrano, Pierce loses a competitive sport when the head coach leaves.
"The coach retires, and the school just doesn't bother to replace that coach," Lofrano said. "Therefore, who's going to coach it… no one."
"If you can get a walk on coach — somebody who's selling insurance during the day and wants to be a wrestling coach — we probably keep it [a sport]," Lofrano explained.
One of the sports Lofrano hopes to have is cross country.
"Cross country to me is a no brainer. It's been used for years like that. All of the kids that run anywhere in the city are running at Pierce, and yet we don't have anything to offer them when they leave high school," Lofrano said. "How do we not have cross country when we have a course on campus? Are you kidding me? That's pretty sweet to have a course on campus and we don't have cross country."
Susan Armenta, advisor for the Brahma Runners club, agrees with Lofrano.
"Cross country makes a lot more sense than track and field because track and field is multiple events, so you would need a lot of equipment," Armenta said. "Cross country would require team uniforms, some vans for transportation, and a coach. And the athletes to come. I think it makes the most sense and I hope the administration is looking into it."
Lofrano is a fan of cross country for the opportunity that it gives.
"You're going to see that 110 pound kid that will just run you into the ground," Lofrano said. "But at 110 pounds he's probably not playing baseball, he's not playing basketball, he's definitely not playing football. But they're great athletes because they're runners and they should have the opportunity."
Students have received an email survey regarding sports they would be interested in, both for competition and classes. While the results of the survey will not decide anything, according to Lofrano, it will be used to gage student interest.
Lofrano says that students walk into his office every semester asking when Pierce will offer men's soccer.
"Canoga Park High has had great boy's soccer," Lofrano said. "Where do those kids go? They're not coming to Pierce and that's the unfortunate part."
Just a desire for the sport isn't enough to get things done. According to Lofrano, it first requires a commitment from the administration for the cost of the program. A head coach and assistant coach run between $20,000 – $25,000, according to Lofrano. Then there is the cost of equipment and transportation.
Women's soccer coach Adolfo Perez knows what it's like to build a program from scratch. Perez was hired in 2001 when Pierce decided to start the women's soccer team up.
"It was a lot of work," Perez said. "Literally, we didn't even have a soccer ball. We started from scratch. We had no [soccer] goals, no soccer field. That first year was tough."
Lofrano remembers how just a few years ago there was talk of budget cuts taking out sports entirely. Another possibility that was talked about at the time was to have a sport at only one school.
"With Pierce, Valley, and Mission you have three schools that are real close," Lofrano said. "So one of those schools is the cross country school, one of them is the soccer school. So a kid, even though he lives in Chatsworth, could go to Mission to play soccer if that's what he wanted to do."