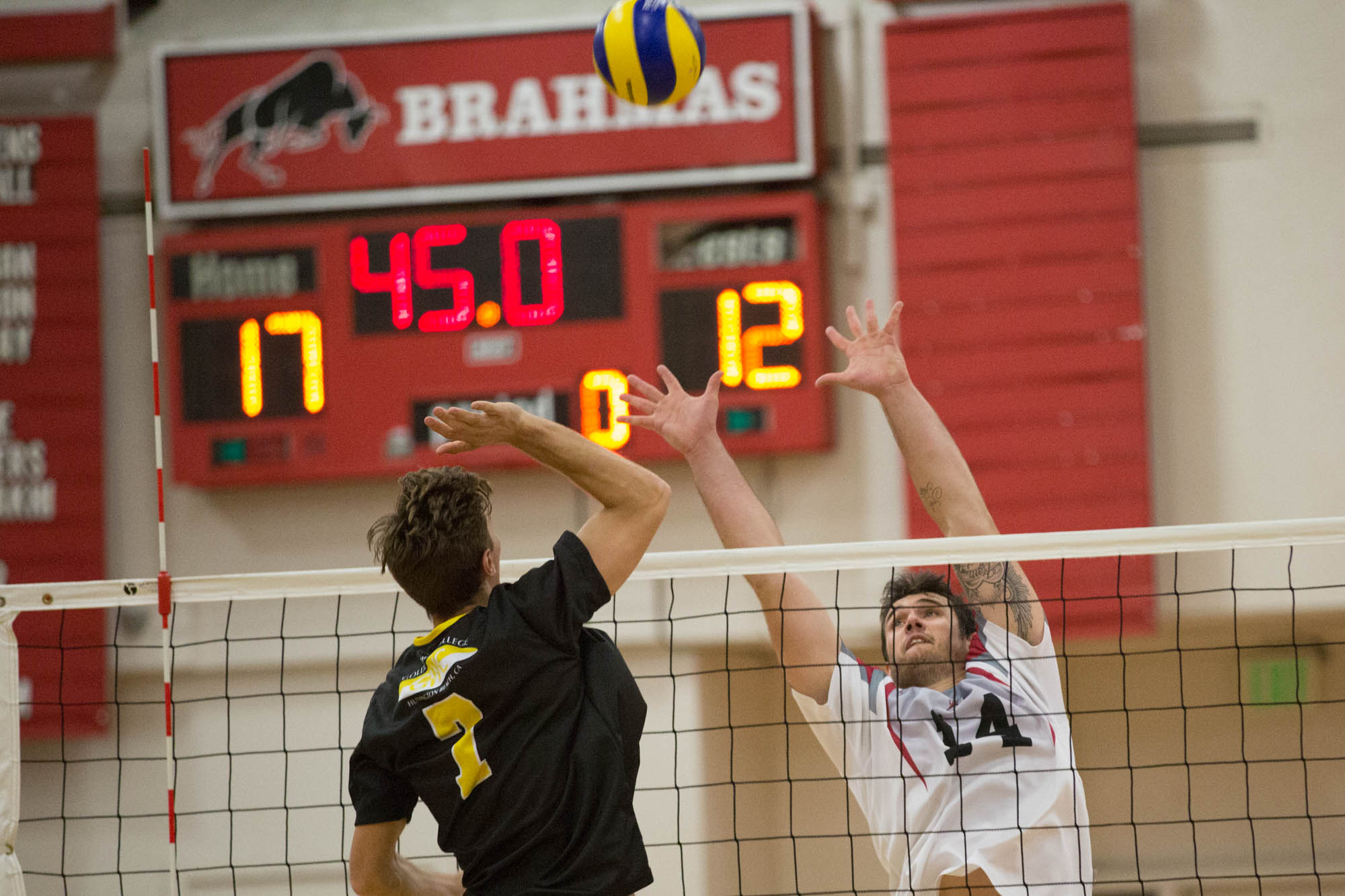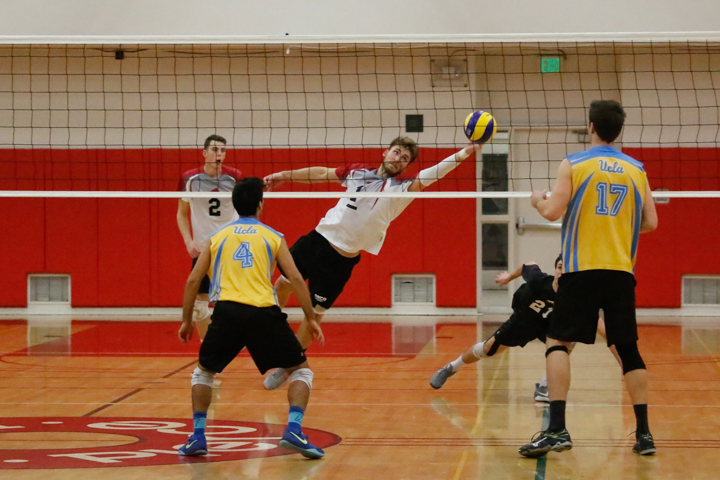 The men's volleyball team won their fourth straight game as they defeated UCLA's club team 3-2 at Ken Stanley Court.
With this win, their record for the season is now 4-1.
They lost the first set to UCLA 27-25 due to minor technical difficulties they had on the court.
After switching court sides, the Brahmas bounced back and won the second set 25-14 with the technical skill they had shown the week prior. They brought the same vigor with them to the third set and won 25-18.
UCLA bounced back in the fourth set winning 25-20, mostly due to the same issues that got the Brahmas in the first set, technical errors such as net violations and aggressive serves.
Both teams were neck and neck as UCLA seemed to match every point that the Brahmas made, even leading 13-11 in the last set.
The Brahmas were able to rally together to get the win over UCLA with the final score of set five 15-13.
Head coach Lance Walker watched his team make small mistakes, but was pleased that they got the result over the Bruins.
"I think that we had a little bit of a slow start, a little bit of a slow kind of hunger to win," Walker said. "Anytime we draw it out and then go ahead and go for it is not something that we want to do all of the time. It is just something that happened today, but you know at the end of the day we got a win so we'll take it."
Defensively, the team's fundamentals allowed for UCLA to struggle to make points. Middle blocker Max Petuhov was vital to the team's success. Petuhov attributed his success tonight to the whole lines effort.
"We focus a lot on what our strengths are as a team," Petuhov said. "When we are setting up our defensive line we try to group together, stick together and put up as close as we can a block together."
Although the Brahmas got the win, not all were celebrating.
"I feel that we could have done better as a team and a unit to be honest," outside hitter Blair Mason said. "We played though. We got the win."
The next game is on Wednesday, Feb. 22, at 6 p.m. at LA Trade Tech.