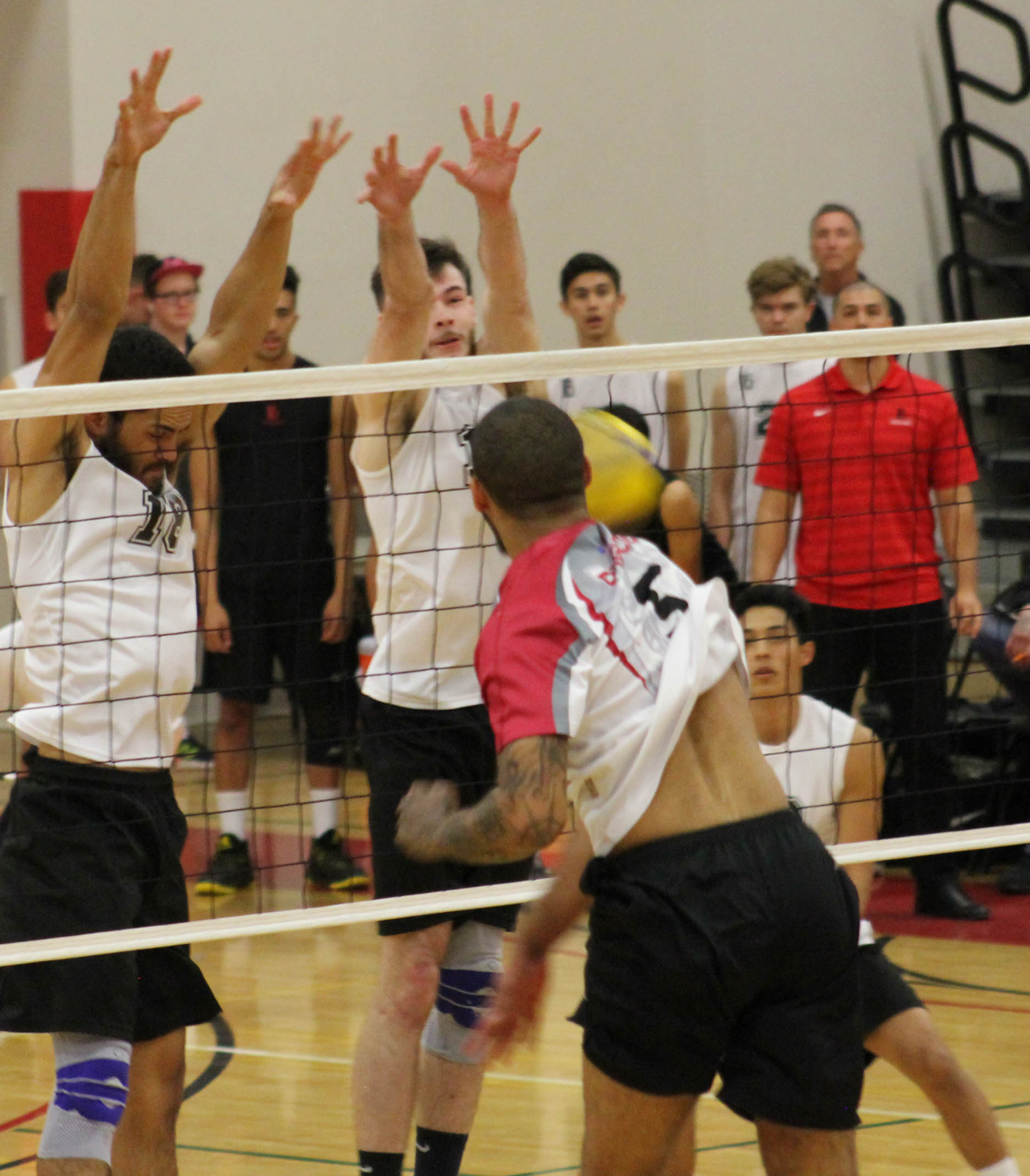 In an anticipated rivalry game against the Long Beach City College Vikings, the Brahmas men's volleyball team lost the match 15-9 in the fifth set Friday evening at Ken Stanley Court.
The first set was a swift win for the team, as they scored consistently over Long Beach. Energy
was high for the Brahmas moving forward.
However, the Brahmas began to lose traction as Long Beach dominated the first half of the second match. Pierce crept back up in a point-to-point game, tying against Long Beach four times before the Brahmas eventually won over the Vikings 25-22.
For the rest of the game, Long Beach took control of the court and left the team struggling to keep up with a 10-point deficit in the middle of the third set. The Vikings won 25-16.
The team had trouble clearing the net in the last three set matches. In addition, serves were often short, causing Long Beach to rack up points. This often resulted in more than a five-point lead over the Brahmas.
"We hit a couple of sore spots in the first couple of sets that we were able to rebound from, but it wore us out," assistant coach Bronson Oliveria said. "I think toward the end we just showed that we were getting tired and weren't able to keep up with them."
Despite the setbacks in the game, competing against Long Beach has repeatedly been a welcome challenge to the Brahmas.
"It was really great to play the number one team right now," middle blocker Amir Hajhi said. "I think we came out really strong, but in those little moments Long Beach had the upper hand on us."
Though Pierce entered the game with high energy, they were able to recognize some things they need to improve on for future games.
"We need to work on consistency and understand that when we have a grind, we have to push through," head coach Lance Walker said.
The Brahmas arrived on the court anticipating that it might be a close game and they hoped the team was prepared enough. According to Oliveria, Pierce had several opportunities throughout the sets but they did not take advantage of them.
Oliveria said the team just needs to work on specific elements they now know caused issues in Friday's game.
"It's about cleaning up some blocking, some hitting, just fine-tuning some more things," Oliveria said. "We are right there competing with the best of them, so we just got to keep working hard."