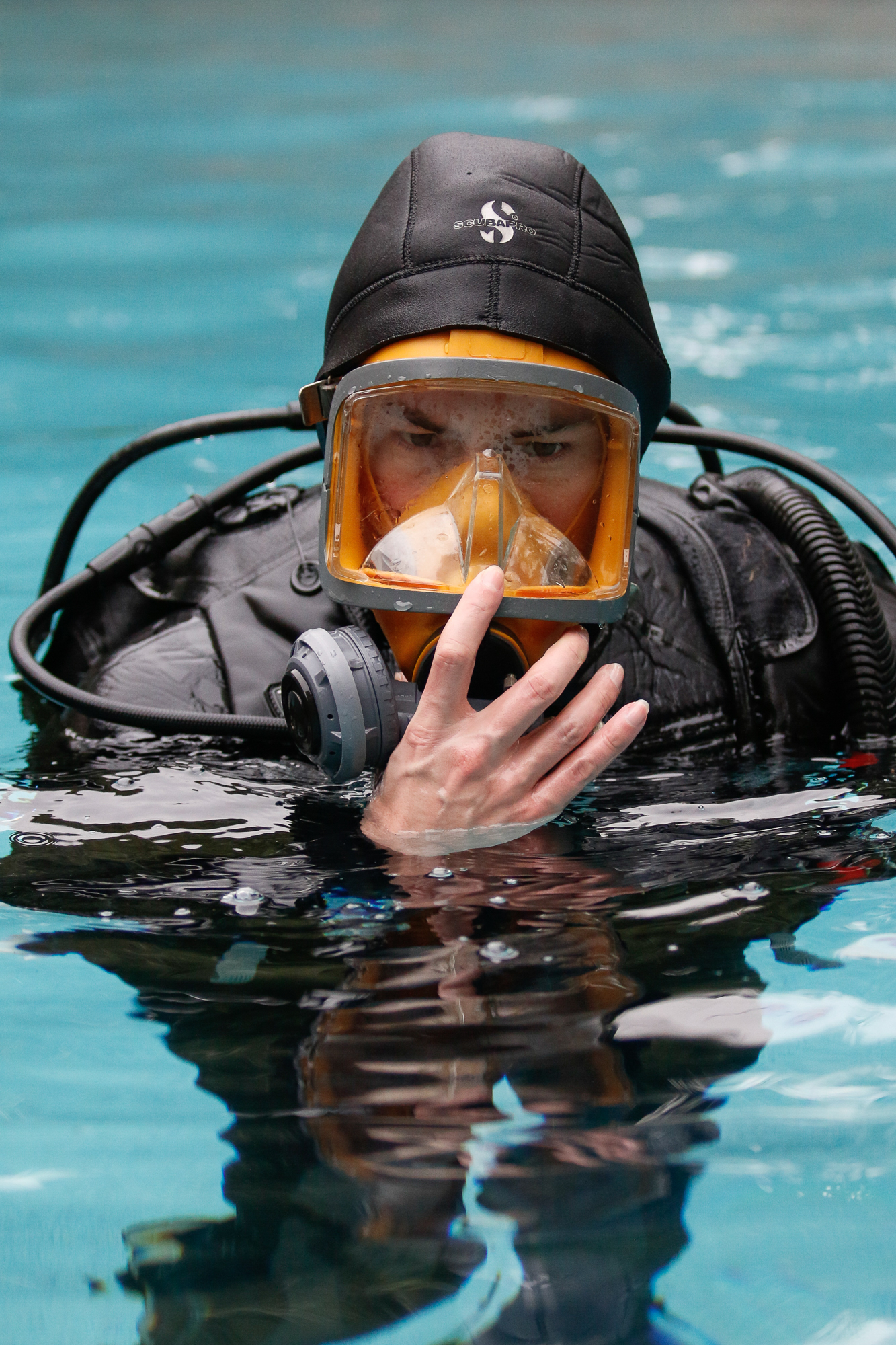 He switches his scuba flippers to dancing shoes to Shakespearean boots in the blink of an eye. Pierce theater student Nick Caisse spends his time acting, breakdancing, playing music and scuba diving.       
Caisse has devoted most of life to traveling, performing and doing whatever currently captures his interest. Avoiding a consistent schedule, Caisse doesn't like to plan too far ahead."No week is ever the same," Caisse said. "I improvise a lot."
Caisse grew up in Eugene, Oregon, where he attended Corridor Elementary school where students were taught how to memorize lines, act, build sets and develop slapstick skills.
"Nerdy as it is, I was on the juggling team as a little kid," Caisse said.
Before attending Pierce, Caisse took classes at the University of Oregon, traveled to various cities for dance competitions and served four years in the Marine Corps, where he learned how to play guitar.
Caisse moved to Los Angeles in 2015 to pursue a career in dance. The 30-year-old began breakdancing in high school with dance company Dance Northwest. While dancing at the Debbie Reynolds Dance Studio in Studio City in 2015, Caisse dislocated his knee. This forced him to consider other career paths and led him to Pierce College.
By the end of this semester, Caisse will have received a certificate from the Pierce theater department. He said he hopes to transfer to Cal. State Northridge to finish his bachelor's degree, and would also like to pursue a master's degree.
He said he likes the idea of having a career in performing arts because it works with his busy schedule and with his desire to keep his options open.
"You only have to be tied down to something for a temporary amount of time, and then you can move onto something else," Caisse said. "I go for whatever door opens."
He enjoys traveling, scuba diving and playing shows with his band Loaded Vision.
"The most planning I'll do is buying a plane ticket. I pretty much wing the rest of it when I get there," he said.
Sharai Bravo, one of Caisse's friends in the theater department, admires him for his adventurous spirit and his commitment to achieving his goals. Bravo said that even though the two only met last semester while working on "Tartuffe", they have shared many memorable experiences together.
"A lot of us say that we want to do something or travel somewhere, but Nick actually goes out and does it," Bravo said. "That's what draws me to him the most, his life experiences. It inspires me to go out and try new things."
Shaheen Vaaz, a theater professor at Pierce, met Caisse in her History of World Theater class. She saw his potential during an in-class Commedia workshop.
"He came in front of the class with a mask, a mustache, a sword and an accent and I was like, 'You can act! You have to act!' He had the whole class rolling with laughter," Vaaz said.
Since then, Caisse has taken more of Vaaz's classes. She worked with him on "Tartuffe", and he is enrolled in her advanced acting class. Vaaz said that Caisse brings a unique energy and focus to the classroom and a flair for comedy.
"That, combined with his positive attitude, is just golden," Vazz said. "He has so many qualities of what you try to teach your students that good actors should have."
Bravo said that one of Caisse's best qualities is his humility.
"He doesn't do anything to seek attention," Bravo said. "He genuinely wants to do it for his own enjoyment."
Whenever Caisse sees something he wants to do, he tries to pick it up quickly. He is a self-proclaimed "adrenaline junkie."
"I honestly don't know how I do it," Vaaz said. "I think when you're busy, you don't realize you're busy."
With so many life experiences, Caisse has many stories to tell. To him, the story is what makes it all worth it.