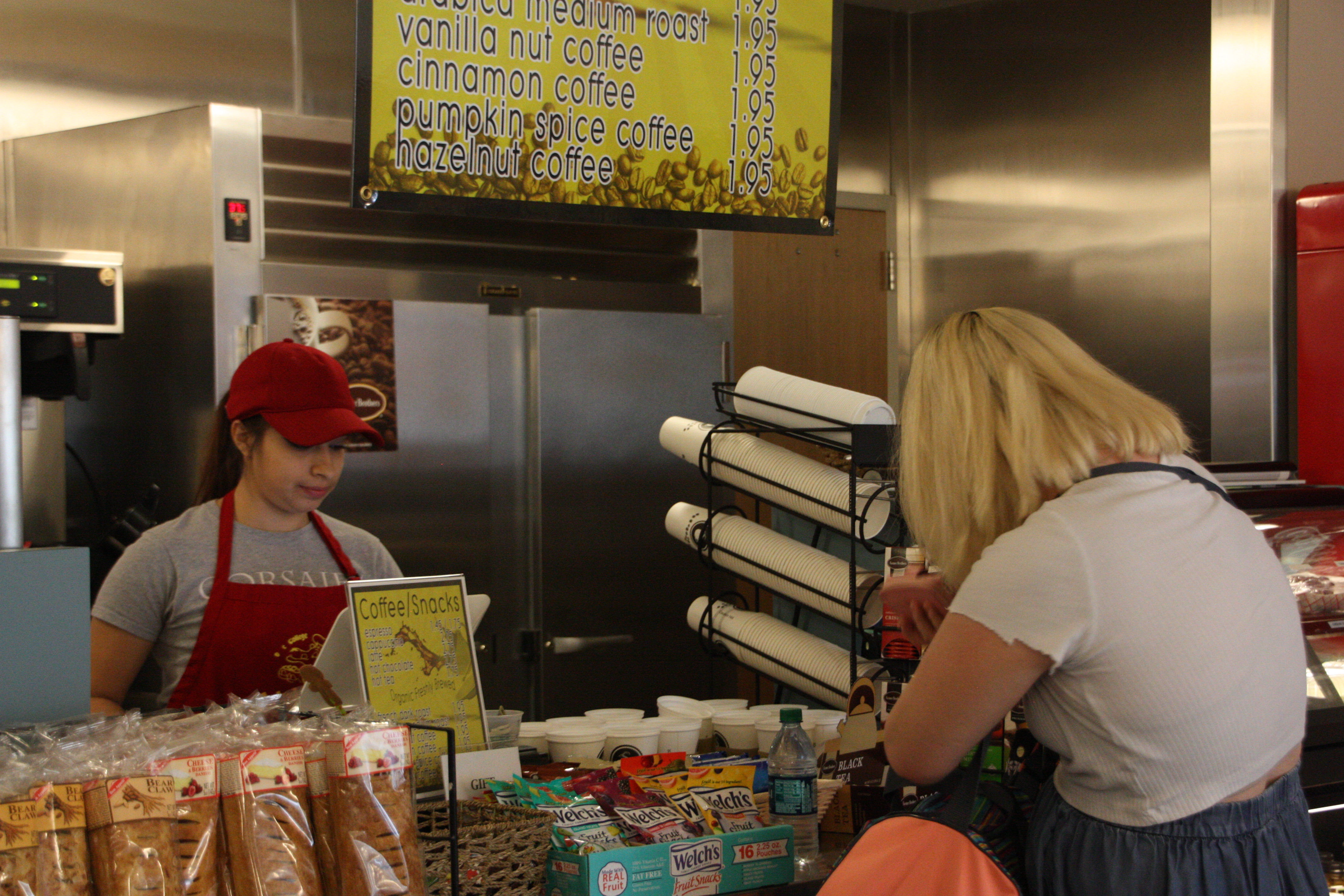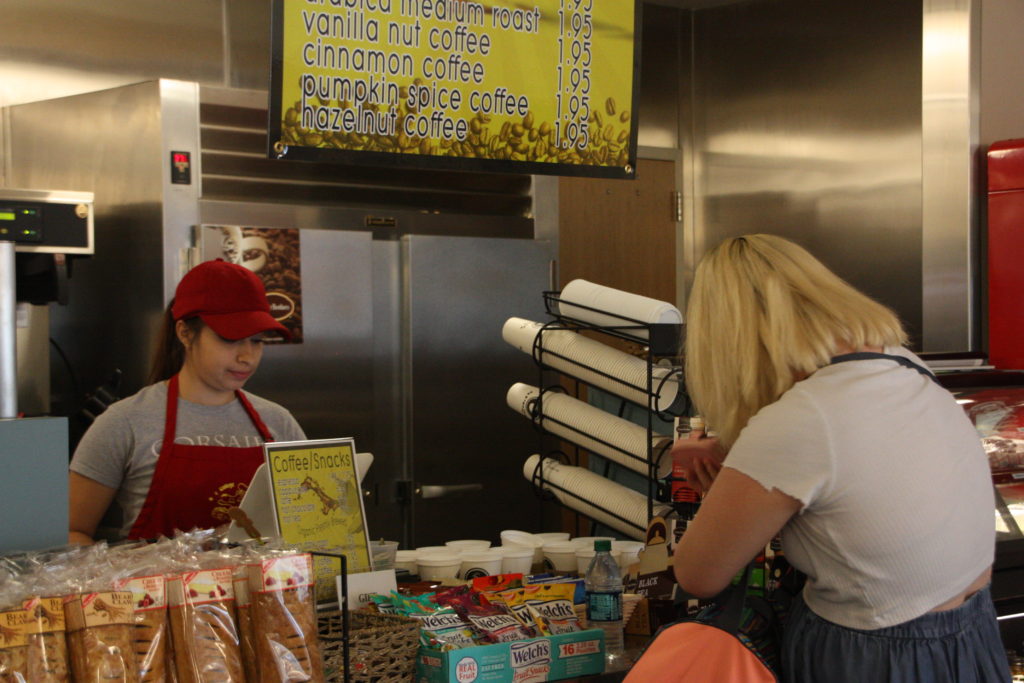 The Food Court is continuing to add new items to serve the dietary needs of the Pierce College community.
Ofir Bass, owner of Falafelicious, said the cafeteria is going to be adding a kosher menu, in addition to the other modifications it has already made.
"We did a lot of work to address various dietary needs, adding many gluten-free and vegetarian items," Bass said. "We are currently working with a rabbi to develop a kosher menu, hopefully within the semester."
The cafeteria has also made changes to provide more vegan and vegetarian options. Vegan falafel sandwiches, Complete Cookies, and vegan snacks are being offered. Stephanie Winnard, Vegan Society advisor, said they are impressed with some of the recent changes, including the Food Court's addition of a vegan burger.
"The vegan burger is homemade and delicious," Winnard said. "Many restaurants serve remade frozen veggie patties, but the Food Court's veggie burger is made from scratch."
Winnard said the Vegan Society was also pleased to see items added to the menu at the Brahma Cafe.
"The Brahma Cafe has done a marvelous job increasing their vegan options, and we really appreciate this," Winnard said. "They have several types of vegan wraps, burritos, cookies, and milk alternatives, such as soy and almond milk. Nearly the entire top shelf of the main counter is vegan, which is great."
The process of adding food items includes the considerations of the general population at Pierce. Vice President of Administrative Services Rolf Schleicher said the desire to provide certain foods has to be considered alongside with what the majority of Pierce cafeteria patrons are buying. Providing meals that are modestly priced is important to students, according to Schleicher.
"There is a challenge in providing food that students want at a realistic price point that students can afford," Schleicher said. "We have to accommodate the needs of our faculty, staff and students, while making sure to provide a wide variety of items that actually sell. Students have provided feedback that access to affordable food, around $5 a meal, is a top priority."
Bass said the upcoming kosher menu is ready to be rolled out as soon as they receive the rabbi's consent.
"Students have communicated to us that they felt the kosher items we currently offer are just kosher snacks, as opposed to meals. We have been working on getting food to fit their needs," Bass said. "Everybody is ready to move forward. We are just waiting for the rabbi's approval on the kosher items we are going to include on the menu."
Despite the changes, Winnard said the Vegan Society is hopeful that more vegan food choices will be available.
"We would still like to see many more vegan options, including plant-based meat alternatives," Winnard said. "Ideally, we would love to see an all-vegan dining station."
Bass said that students making their needs heard is the best way for Pierce to continue to develop a menu that meets the needs of its students.
"We encourage students to ask for specific items they want to see here," Bass said. "We always want open communication, and hope to get better at meeting the dietary needs of our students every semester."