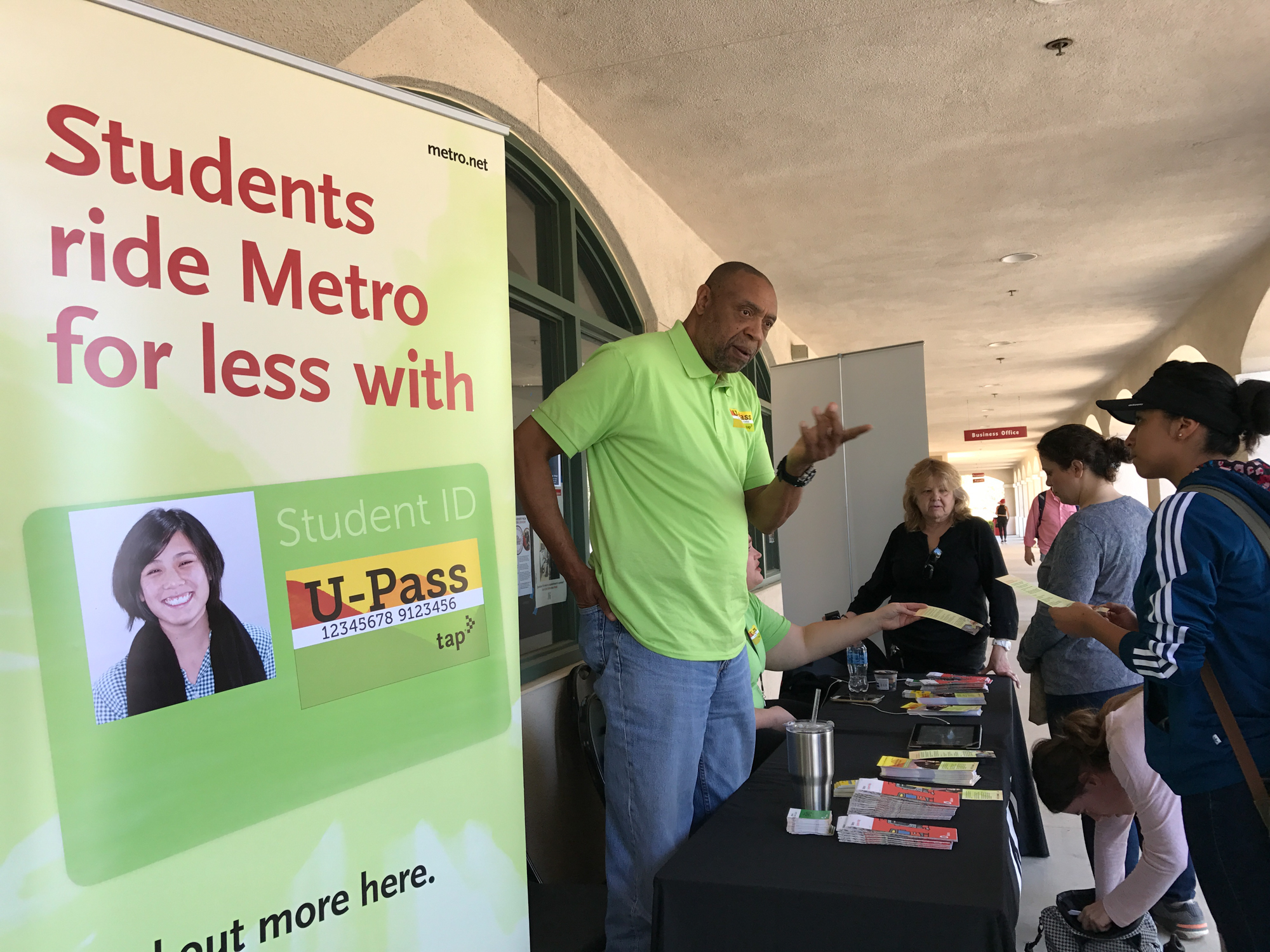 The Metro U-Pass stickers are now on sale at the Pierce College Bookstore for $140.42. Metro representatives will be at the bookstore ready to answer students questions and will be available next week, Monday through Thursday, from 10 a.m. to 6 p.m. Times will vary.
According to an email from Christine Valada, assistant administrative analyst, the installation of the phone lines to generate the sale reports were not responding, but are now working properly to begin implementing the stickers on the student ID's.
The Metro U-Pass works as a TAP Card and gives students unlimited Metro transportation throughout Los Angeles County that accepts TAP Cards.
Student must be enrolled in at least six units and have a Pierce ID, which will be upgraded to a Metro pass.
Updated 3/20/17
The Metro U-Pass has been lowered to $130.39 for the 13 weeks that remain this term. Metro will have representatives outside the Bookstore today Monday, March, 20 through Thursday March 23, from 10 a.m. – 6 p.m. to answer students questions and help complete the questionnaire.