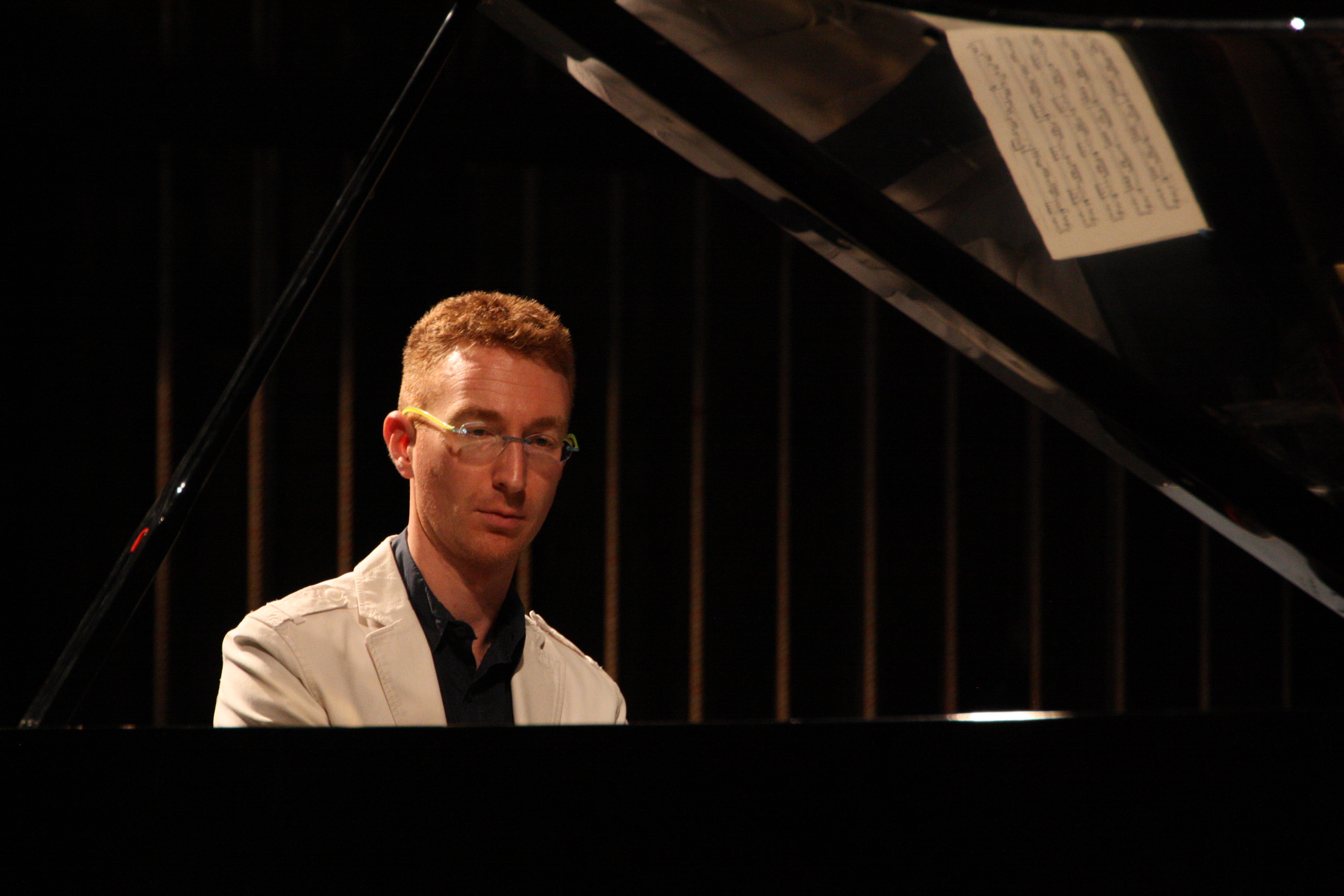 The public's ears were filled with classical music while the sound of 88 keys played as the weekly afternoon concert series continued.
The ASO hosted the concert in the Performing Arts Building on Thursday, March 16, where pianist Danny Holt performed.
Holt performed pieces from different composers like Fanny Hensel, Clara Wieck, Wolfgang Amadeus Mozart, Franz Xaver Mozart and Johannes Brahms.
According to Holt, performing contemporary classical pieces from the 20th and 21st century is his talent. Not only is he a percussionist, but a composer, teacher and scholar. He has performed and given lectures nationwide in venues, universities and music schools.
James Bergman, adjunct music professor, is in charge of promoting the afternoon concert series. Bergman met Holt through another musician and was familiar with his work when he invited him to perform.
"Danny brings a lot of energy and interesting programs. I find it fascinating," Bergman said.
Holt said his experience with playing the piano began decades ago in his neighborhood.
"I've been playing the piano for almost 30 years," Holt said. "I started because a friend of mine that lived down the street played the piano, and I thought it looked fun. It's been a part of my life since then."
Holt said people who have inspired him throughout his career include: John Cage, Philip Glass and violinist Nigel Kennedy.
Holt has created his own website where he displays videos of his music, projects and information of his upcoming performances.
"On May 26, I will be attending a concert in Pasadena where I will be playing the piano and percussion," Holt said.
Music major Sophia Cho said the show was interesting.
"Especially as a pianist myself," Cho said. "I feel like these shows can be inspirational and motivational for students."
There will be a music concert every Thursday at different locations. Information can be obtained by contacting professor James Bergman.
The next concert will be on Thursday, March 23, in Music 3400. This concert will include artist Doug Masek, who will be playing the saxophone, and pianist Bryan Pezzone.
The ASO music concerts are open to anyone interested in attending.