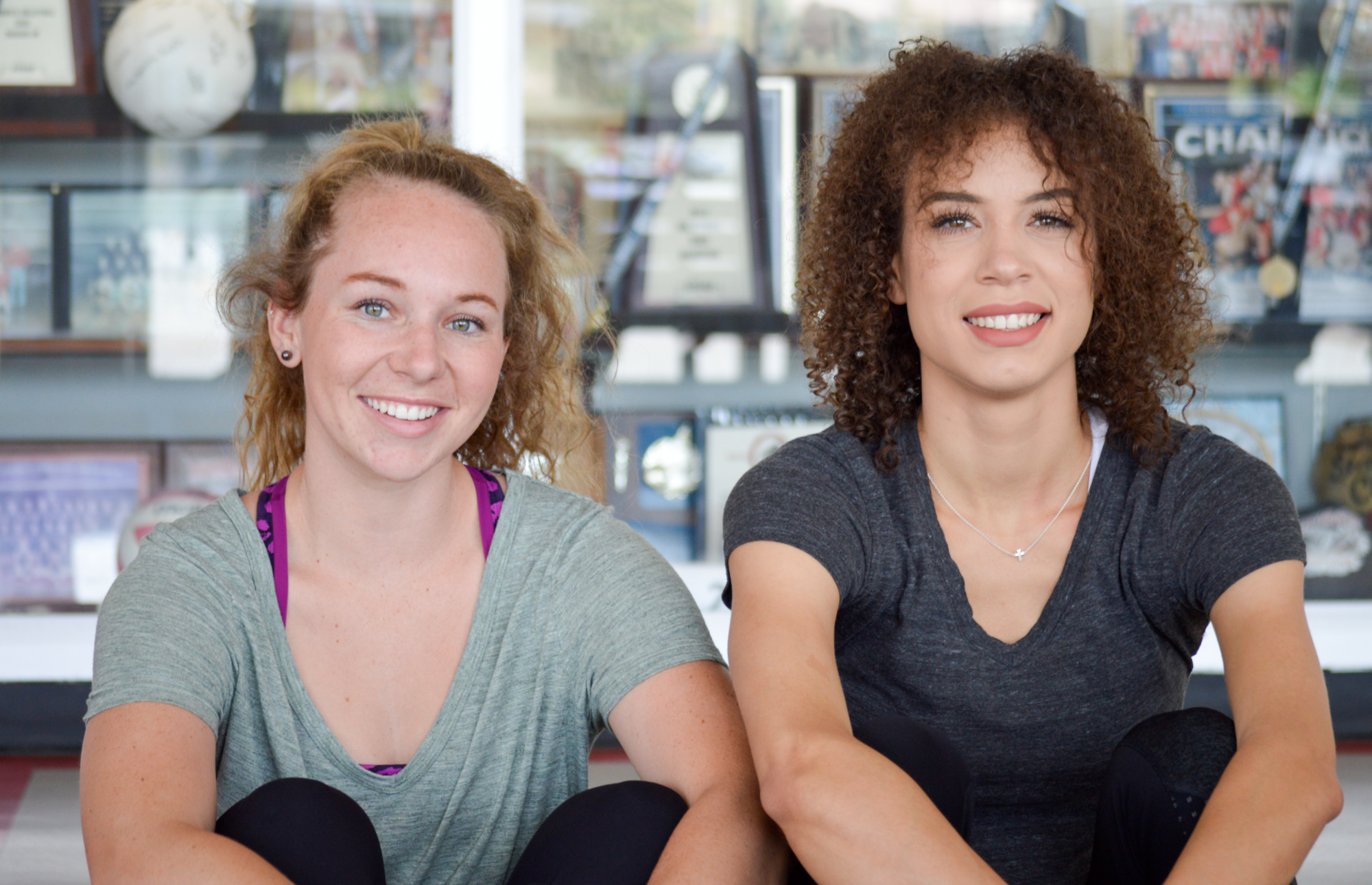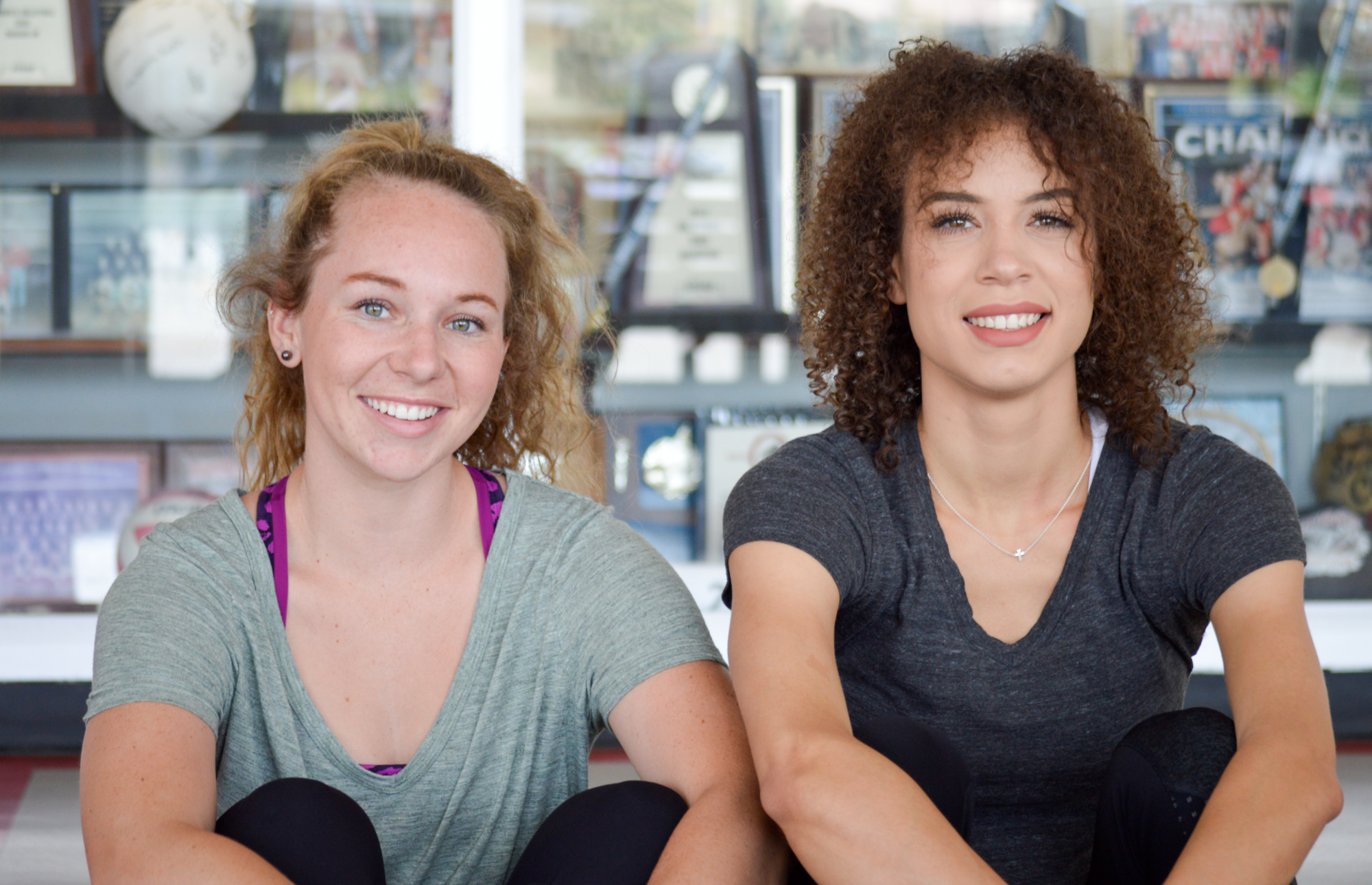 Roommates know everything about each other. What they eat, when they sleep and if they clean. But what Pierce volleyball players Peyton Moyles and Whitley Doss didn't know was that their futures might be moving in the same direction.
During a casual conversation in their apartment, Moyles and Doss discovered they were both recruited to play at Towson University in Maryland.
"Going to Towson wasn't a preconceived plan," Moyles said. "At first, we didn't know that Towson had contacted both of us. We were talking in the kitchen one day when we found out. We decided to go on a visit together and learned Towson wanted us both on a full-ride scholarship."
Doss considered different schools, but didn't click with them. After the visit to Maryland, she knew Towson was the school meant for her.
"I checked out Fresno Pacific, but it didn't resonate with me," Doss said. "Coming back from Towson, we got on the plane and felt this was a really good decision."
Moyles is excited about what the team and school have to offer.  
"I fell in love with the coaches and the team," Moyles said. "Towson is one of the top division-one programs for volleyball in the nation and has both of our majors. I've always wanted to go to school on the East Coast."
Moyles is pursuing a degree in communications and is interested in a career in sports broadcasting. She said her dream job would be at ESPN.
Doss is pursuing a business degree and is focused on marketing. She is thankful that her athletic accomplishments are funding her education.
"To do what you love, and see your hard work pay off, is indescribable," Doss said. "I think we owe a lot of gratitude to Pierce and the volleyball program. To be able to do something fun that gets you an education and provides the opportunity for travel, meeting new people and seeing new things is a blessing. There's nothing more I could ask for."
Pierce Fitness Center Director James Sims, who has trained with the women, thinks the decision to stick together will be a good situation for them.
"I think it's a great thing, as an athlete, to go off with someone you know and feel familiar with," Sims said. "It makes the transition so much easier."
Moyles and Doss show passion for their sport and acknowledged that it's an important part of their lives.
"When I found volleyball, I fell in love with it," Moyles said. "Being a part of a sport is an incredible thing. Even after college, I want to keep going. "
Doss agreed with Moyles, focusing on the intricacies of making a team work.
"There's something about putting six girls on a court and making the best out of every situation that is amazing," Doss said.
Sims said that Moyles and Doss are bound for continued success.
"These young ladies are leaders and do a great job on the volleyball court and out in the community," Sims said. "They will be successful in whatever they decide to do. Towson is going to be very lucky."
Women's volleyball head coach Nabil Mardini agreed with Sims and thinks Moyles and Doss both "have a great future ahead of them."
The ladies move to Maryland in July to begin training and will continue living with each other. Though excited for the new experience, they both understand that it comes with responsibilities.
Travel during the week for conference games will be a larger task than they are used to now, which may present a conflict with classes.
"It's a huge balancing act," Moyles said. "I don't underestimate it. You're juggling a lot at one time, between games and school. It's not going to be easy. We're going to have to stay on top of each other."
Moyles expressed gratitude for her experience at Pierce.
"We wouldn't be going if it wasn't for the Pierce volleyball program," Moyles said. "Our exposure is hands-down because of our coach, our team and everyone we played with. We wouldn't have been able to show our talent if it wasn't for our teammates and this program."