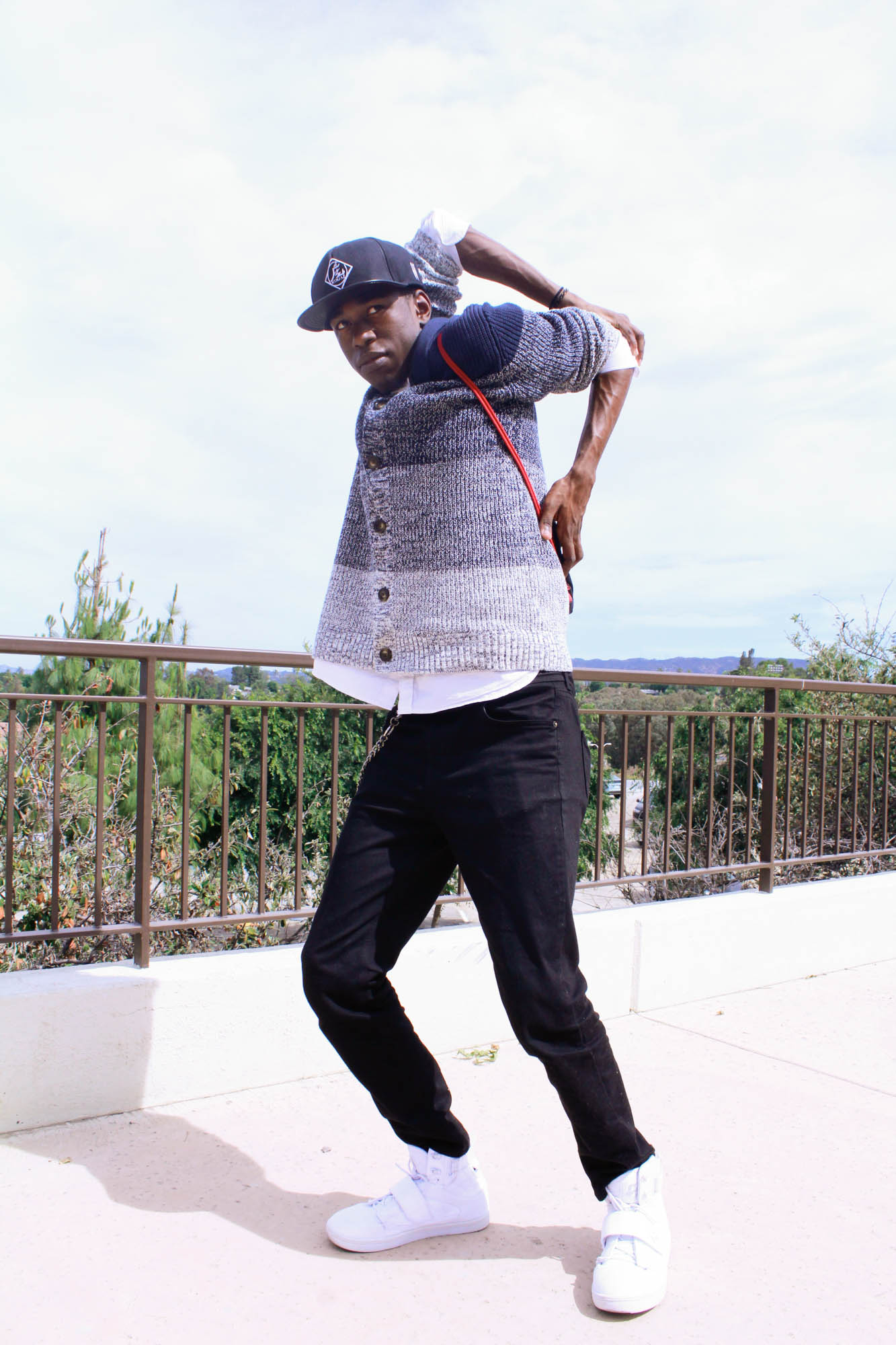 Bryson Wesley is creating a career in the world of dance and discovering new talents in the performing arts, which have landed him a role in Pierce College most recent production of "Hairspray."
Bryson first began dancing at the age of 5, inspired by his mother who was a dancer on the popular television show "Soul Train." Ultimately, Wesley said hopes to become a professional stage dancer.
"I'm looking forward to either being a backup dancer for, I'm not going to say any artist, maybe like Drake, Beyonce, or one of the top people, of course," Wesley said. "If that doesn't work out, hopefully my acting and voice will carry me into radio or movies."
He plans to take broadcasting in fall to improve his vocal skills. Although dancing is his passion,  he has taken a liking to a slew of other activities.
"Besides dancing, I roller blade, draw and write poetry. I'm into instruments, but I don't have any instruments. I kind of dabble in everything," Wesley said.
Jenny Ghiglia, adjunct dance instructor and advisor of the Pierce College Dance Crew, saw Wesley dancing with her students on the quad roughly a year ago, she approached him and convinced Wesley to join the dance crew.
"He would hang out with some of the first dance crew members that I put together, and I would see him and I knew he was very talented," Ghiglia said. "I said, 'You know you ought to join the club.' I guess he would come off campus because he wasn't a student at the time."
Ghiglia wanted him to be a part of her dance crew, so she showed him how to register as a Pierce student. Since then, he has performed in three shows and multiple events with the club.
This semester, Wesley started singing to play the role of Seaweed's close friend Duane, in the musical "Hairspray". Wesley said Ghiglia is the reason he auditioned.
"She was like, 'You know what, I know this sounds kind of weird, but you're African American And you're a good dancer and you have a good voice, you should try 'Hairspray,'" Wesley said. n "At first I didn't know what "Hairspray" was, and then I came up here and I was like, 'Oh, I'm singing, okay.'"
Wesley said he wasn't expecting a role, he just wanted to be some part of the production.
"I didn't really look for a role. I was just like, "I'm here, put me somewhere. I'll be a tree if you need me to, a dancing tree or something,'" Wesley said. "But they put me as Duane, and I actually very much enjoy being my character."
Brian Moe, instructor of dance and a choreographer for "Hairspray," also sees a lot of talent in Wesley. He agreed with Ghiglia that Wesley try out for the musical.
"He's a good person, a hard worker. He was performing in a dance piece, and he had a good attitude, very positive, and the boy could move," Moe said. "I was impressed by the amount of control that he had for his body."
Ghiglia was also impressed by his body control.
"He can control his long limbs, which is very hard to do when you are tall and lanky. He had his own little groove and style that was impressive," Ghiglia said. "I like creativity, and I like people to be individuals in dance. I don't like to be clones. His intentions behind his movements were really cool, and he loved it. You could tell he had a passion for it."
Ghiglia said although he is very a talented dancer, she sees so much more for him in the future and wants him to start focusing on his academics.
"My mind has been that way for him, because I think he has been taking those steps," Ghiglia said. "The next step is academics, and that's to start looking for a degree or a trade. He has so much talent, and I don't think he really knows that about himself. I'm just going to enjoy watching him bloom because I think he has so much to offer, and I think he's on the right track."
Karen Snook, a volunteer worker for Kindred Spirits Care Farm, said that when she first met Wesley she was impressed by more than just his dance moves.
"He was this crazy long, thin, noodle of a person who could move in ways like spaghetti. He was in a classroom and I was brand new there, so I didn't know anybody from anyone and this guy came in and he was wearing music and was dancing and could move his body in ways that would make me drop my mouth open like: What? How is that even possible?"
Snook said that she is impressed with Wesley's capacity to entertain himself aswell as his dedication to dance.
"He was wearing a big grin and having a great time," Snook said. "In our world, it's really rare to find someone who is just happy with their own company, grooving without any kind of input one way or the other. He's just having a great time."