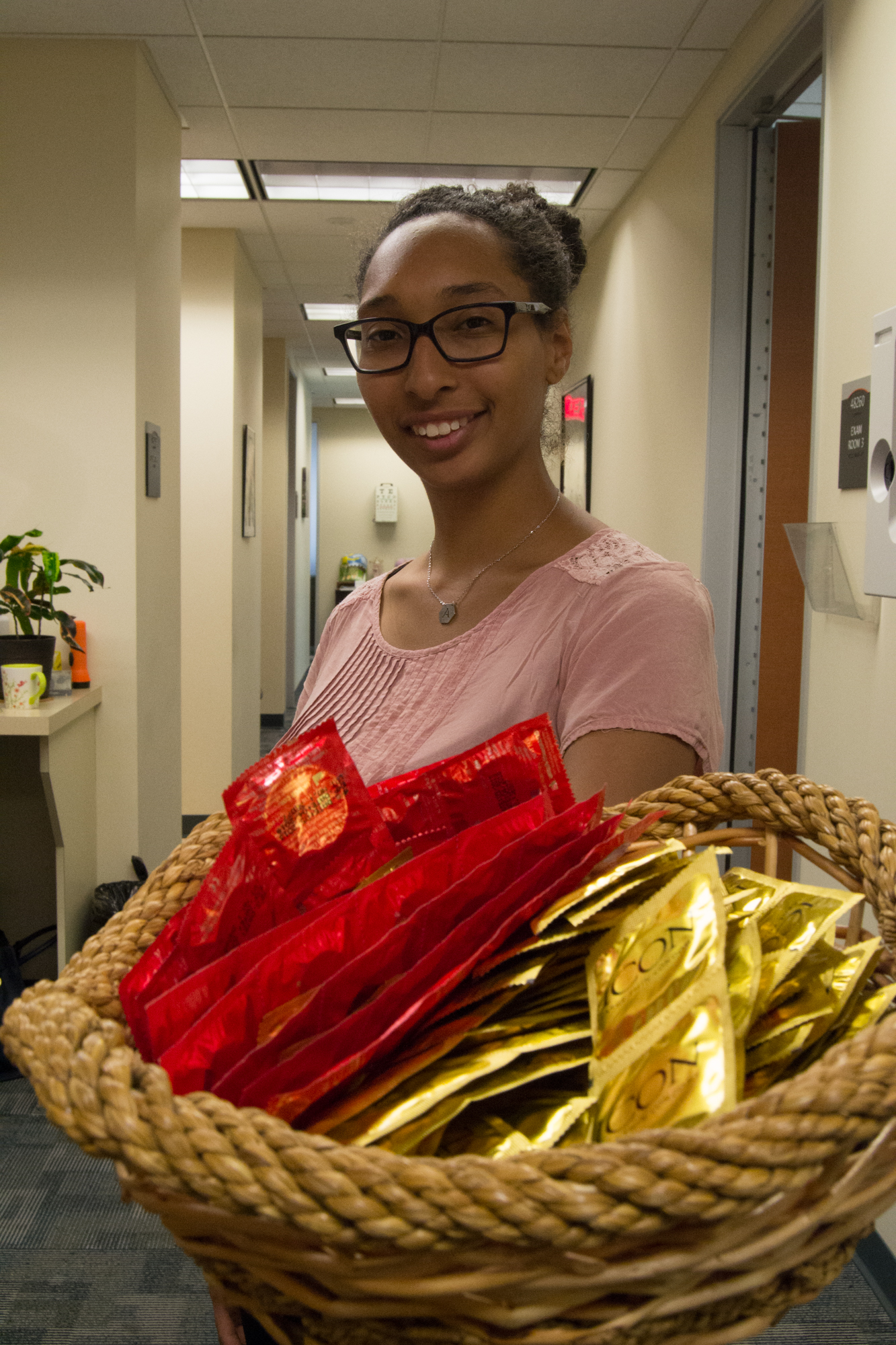 The Student Health Center (SHC)  is working to provide affordable, and oftentimes, free care to students.
However, Director of the Pierce College Health Center Beth Benne said that she only sees about 5 percent of the student population come in for services.
"Your student health fees buy all of the medical equipment, everything we need to see and treat students with illnesses. Everything we have is paid for with student health fees: medications, immunizations and labs," Benne said. "And as much as I would love to pay everything for you, I just can't afford it on a health fee of $11."
According to Yessenia Nevarez, student worker in the Counseling Center, there are a lot of issues brought to their attention about the costs.
"We see people come in all the time and complain about having to pay the health fee because they just see dollar signs without knowing where it goes," Nevarez said.
This is an issue that provides conflict both to the student population missing out on health services, and the staff trying to keep themselves afloat.
The SHC has had their funds cut due to lack of a budget. According to Benne, 40 percent of their medical providers were let go because the department lacked the ability to pay them.
Now, they can only sustain three full-time employees and need to supplement paid staff with Cal. State Northridge interns, Benne said.
However, in February 2017, the California legislature passed a bill allowing schools to charge health fees of $20. Benne does not think the Board of Trustees will approve the increase.
The SHC has reached out to numerous outside agencies to help provide the best care for students.
One is Family Pact, a government funded insurance that includes free STD testing and treatment, contraception and pap smears.
It is designed for patients who are in need of support. Benne thinks it is of great importance for students trying practice safe sex.
"We don't charge for our time, but to be able to say that we can provide a pap smear for free or provide STD testing for free, is huge," Benne said.
The SHC said it hopes to gain approval for Family Pact by fall.
Taking into consideration the help SHC would get from having Family Pact on campus, they would still not have the funds for properly treating students.
Suleman Ishaque, a special services employee, said that the $11 fee is not sufficient.
"While, yes, I understand the financial burden that a raised health fee can bring to students," Ishaque said. "I also think that the fee does not even compare to the services being provided."
If the health fee is raised to $20, that would give the SHC an additional $200,000, which Benne would use to provide two more full-time employees, including a full-time psychologist.
"It is a small price to pay for all that we could do," Benne said.
Benne's main goal has remained the same during her 24 years at Pierce. She wants to treat and teach as many students as possible and make Pierce's population more aware of the services that are offered.
"I don't want to just lecture students on making the right choices. I want to have a dialogue with them and teach them how to take care of themselves," Benne said.