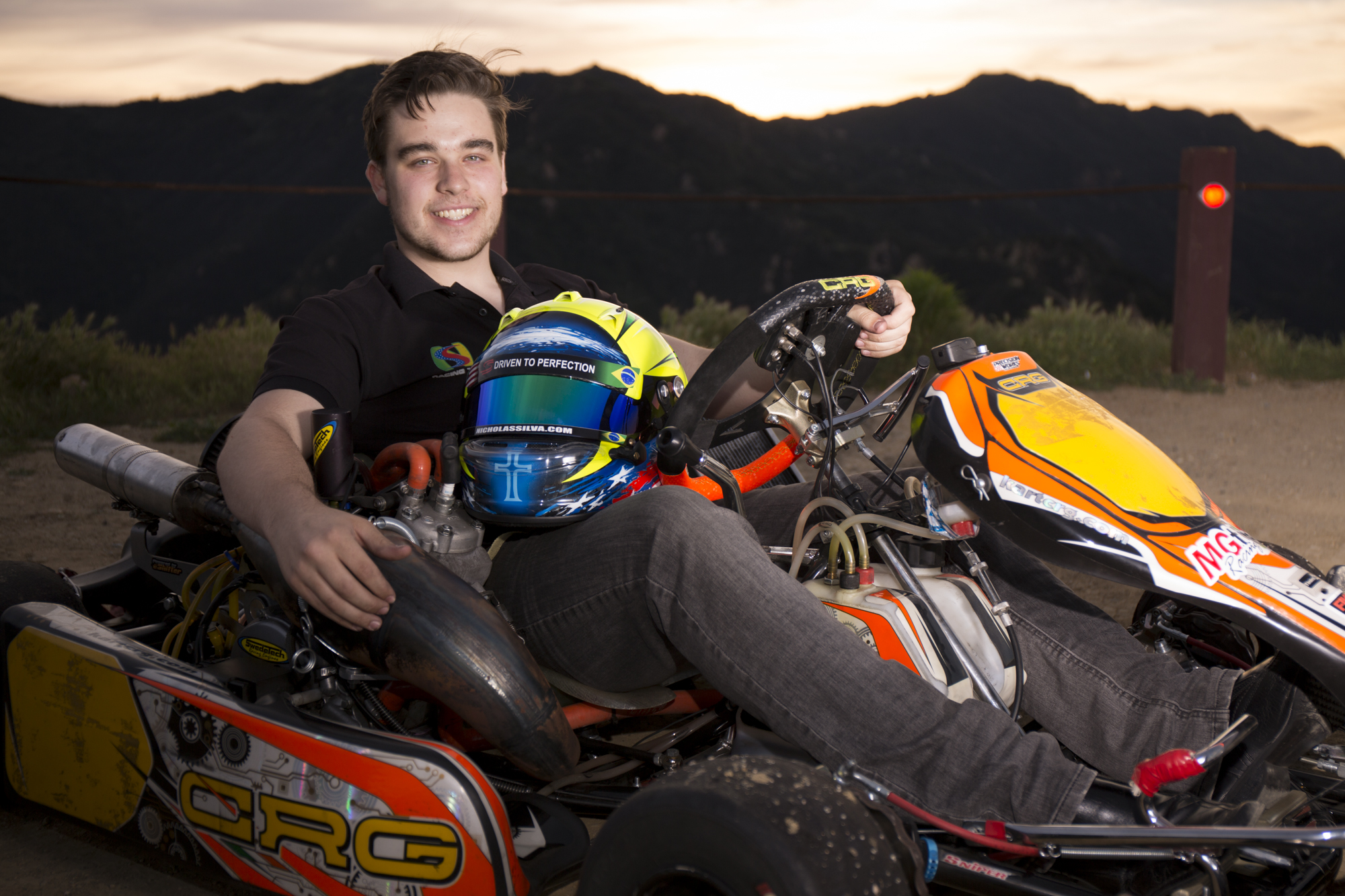 4shared download apk
On a normal day of vacation, visiting family in the Brazilian town of San Paulo, a father took his five-year-old son to a race that would change his life forever. From then onward, Nicholas Silva, 21, has never given up his dreams of becoming a Formula 1 racecar driver.
Silva's cousin Motzart Falleriaos worked professionally in Brazil's racing world, and his connections allowed Silva to get his feet wet.
"I got a go kart sent from Brazil from my cousin for Christmas," Silvia said. "I started taking some classes, driving, and I fell in love with it. I could not see myself doing anything else."
Formula 1 racing is different from the National Association for Stock Car Auto Racing (NASCAR). Cars are built to maximize speed within every element of performance that can be engineered, and 10 teams compete with two cars each.
The cars that race in Formula 1 don't need to last long, they just need to be fast, according to Silvia.
"It would be too humble to call them race cars, they are more like rocketships," Silva said.
Silva began watching more motor sports on television. Eventually, he came to the realization that what he was doing for fun, could actually be a career.
"We started getting a bit more competitive. I did the California state championships when I was seven years old," Silva said.
Silva began racing both nationally and in Brazil. He eventually earned a spot as a factory driver for Metal Moro and Techspeed.
These manufacturers provided him with the equipment and funding needed to enter bigger races.
"The only setbacks that I have, really, is that things started to get expensive after I left the junior level," Silva said. "My dad and I realized that I needed to start chasing after sponsorships if I wanted to continue."
After Silva turned 15, he was 100 percent dependent upon sponsorship money to continue racing.
While his family does not financially support his races, they have been a tremendous support system, Silva said.
"My father goes to all my races, no matter what," Silva Said. " He would cancel meetings, he would fly across the world in a couple of days just to be there with me."
His father Marcos Silva said he sees his son's determination to pursue his dreams at every turn.
"I am very proud of him. Nothing is ever half way with him. He likes to be perfect in everything that he does, and he is always looking forward," Marcos Silva said in a phone interview.
Silva's focus is also unwavering at times, Marcos Silva said.
"Before the races, you can't even talk to him because he is so focused," Marcos Silva said. "However, he also knows when he loses and what he can do to do better next time to keep improving."
Presently, Silva is pursuing a mechanical engineering degree at Pierce and is trying to balance school with the business side of motorsports—which is the hardest part, according to Silva.
"Basically, I am reaching out to companies that I have made connections with in the past and I have been trying to provide them a marketing solution with my racing," Silva Said.
Furthermore, Silva is determined to learn the mechanics behind the cars he is driving so that when a manufacturer reaches out to him, he can let them know how to get the best out of the car as its driver.
"I feel like a bodybuilder or an athlete who does kinesiology, I will be able to learn about the actual physics and math behind what I do and understand it," Silva said.
Christopher Garcia has known Silva for about two years and they connected over their shared interest in cars.
Throughout their friendship, Garcia has seen Silvas passion for engineering and understanding the mechanical side of racing.
"If there is something on the track that he wants to know about, he is never afraid to ask a more experienced engineer," Garcia said in a phone interview.
However, in between races, Silva works as a driving instructor for people who want to learn how to drive fast cars.
"When I am not racing, I am a driver coach," Silva said. "I teach people who are just beginning drivers, to those who are in my position and want to improve their driving skills."
It was on the track as an instructor that Silva had the opportunity to drive the fastest he has ever driven: 180mph in a Ferrari.
"A wealthy gentleman who owned the car was a client and I was helping him improve his skills," Silva said. "After, he came up to me and asked me if I would drive his car because he wanted to see what it could do at its full potential."
In December 2015, Silva had the opportunity to test drive with a Formula 3 team in Europe, which he said was a defining moment in his career.
"I was able to prove myself to some very big people there. It was a reassurance of my passion, and that this is what I was made for," Silva said.
In the future, Silva wants to keep getting manufacturers to sponsor him so that one day he will have the opportunity to be at the top level of the Formula 1 category.
"Out of thousands of drivers in the world, there are only 18 spots in the top level of motorsports," Silva said. "That is where I see myself."
Marcos Silva hopes that Nicholas will be able to make a living with what he loves to do.
"I hope he is able to make his money where he feels good," Marcos Silva said. "I am his best friend, and I will be here for whatever he needs. I hope I will be here long enough to see his dreams come true."
Garcia has faith in Silva's dedication to his career goals.
"He has the will to to do it. If he makes it his mission I am sure he will be able to achieve his dreams," Garcia said.