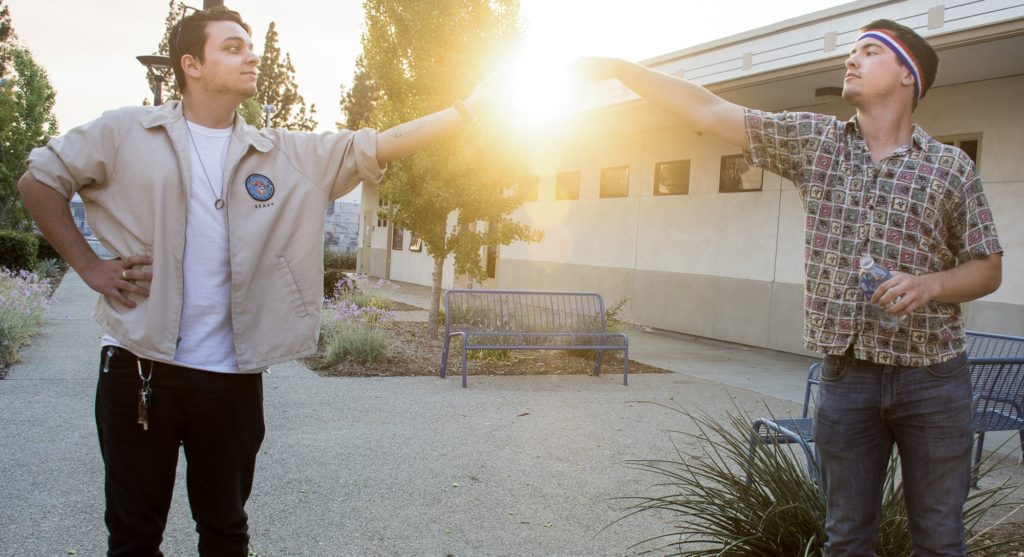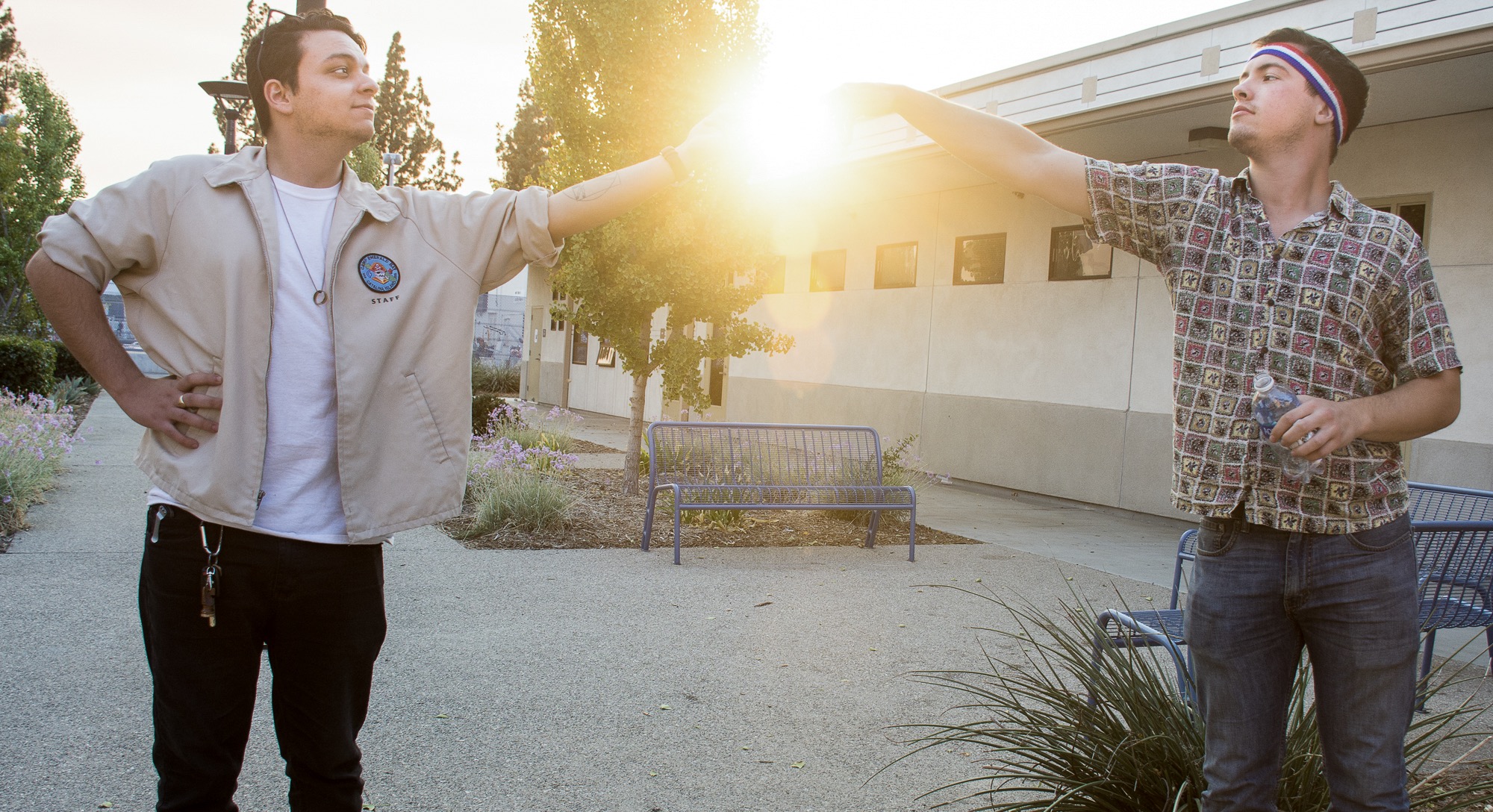 A shared passion attracts a diverse collection of creative minds into one room. Writers, directors, actors and fans come together to enjoy and create one medium: film.
Film Club, which meets Mondays at 6 p.m. in VLLG 8211, has members discuss and pitch ideas for potential projects. The club meets every week with the objective to collaborate on projects, share their visions, and most importantly, make connections.
Club Advisor Ken Windrum said the uniqueness of the club depends on the students that decide to join.
"We had a very different vibe a year ago. It was a great club then, it's a great club now, but what makes the club unique is the people in it and how they interchange," Windrum said. "It's the kind of vibe in the air; there's a nice vibe in that room."
Windrum said his favorite film is "2001: A Space Odyssey."
"It is one of the few movies that couldn't be anything, but a movie," Windrum said. "It blew my mind when I was 12 years old, and it's been blowing it ever since then."
Club Vice President Andrew Shaktah said his favorite film is "Eternal Sunshine of the Spotless Mind."
"I've always been into films that have a very surreal element to them, and no one does it better than Charlie Kaufman," Shaktah said. "I can't find a single thing wrong with that film."
Shaktah said he changed his major to pursue his passion, and he relates to students who have done the same.
"I figured psychology is more practical, but film is what I love. It is where my heart is, and I really wanted to meet people that feel the same way, and I already have," Shaktah said. "I made great friends, and honestly, it just seemed fun."
Although he is new to the club, Shaktah said he knows why people enjoy being a part of it.
"As vice president, I really want to ground the idea of what Film Club is, what our goals are every semester and what people can expect from us, which is quality content," Shaktah said. "I want everyone to know they have a voice in this project, or any project we do."
Shaktah said that opposing ideas are welcome in the club, and he encourages members to create content that breaks the boundaries of mainstream cinema.
"Film is a very dead medium right now. The age of superheroes, sequels and trilogies are boring. I see that there are lots of people who are encouraged by older film and older cinema. I really think these people should have a voice," Shaktah said. "Film Club is a great way to voice that opinion and create new films and stories that break boundaries and deconstruct what we are all tired of hearing."
Club treasurer Kyle Coffman said "Scream" is his favorite film.
"It reinvented the horror genre of the 1990s, and it was a very cleverly written script," Coffman said.
According to Coffman, Film Club is there to support its members.
"Every week, we allow anyone to pitch an idea. Sometimes after their pitch, they'll want further help, but sometimes they just want to know if it's a good idea. We are happy to offer any additional services to them to make sure that idea gets put on paper and even shot," Coffman said.
Windrum said the club has hosted a film series for four consecutive semesters. This semester's theme will be "Journalism: Ethics or Profit?"
The film series will consist of multiple movie showings and panel discussions in the Great Hall. The panelists will be Film Club members and instructors from the Media Arts Department.

Windrum encourages students to join the Film Club and attend the film series.
"Not only do you see a really interesting movie, but the panel discussions are great, because not only are the professors and the panelists interesting, but then people in the audience ask questions," Windrum said.
According to Windrum, college life should involve seeing something, learning from it and then talking about it with your peers, and the film series allows students to do just that, he said.
Aside from the film series, Shaktah said the club will be producing original films. Members voted for a professional pillow fight competition film this semester.
"It was initially going to be one project, but due to the overwhelming demand, we decided to break it up into multiple projects," Shaktah said. "We will have many projects coming out from many different students at Pierce, which is a great way to represent the talent Pierce College has."
Film series day one: Monday, Oct. 23, 1-4 p.m. in the Great Hall ("All the President's Men").
Film series day two: Wednesday, Nov. 9, 7-10 p.m. in the Great Hall ("Nightcrawler").
Film series day three: Thursday, Nov. 30, 2-5 p.m. in the Great Hall ("Spotlight").