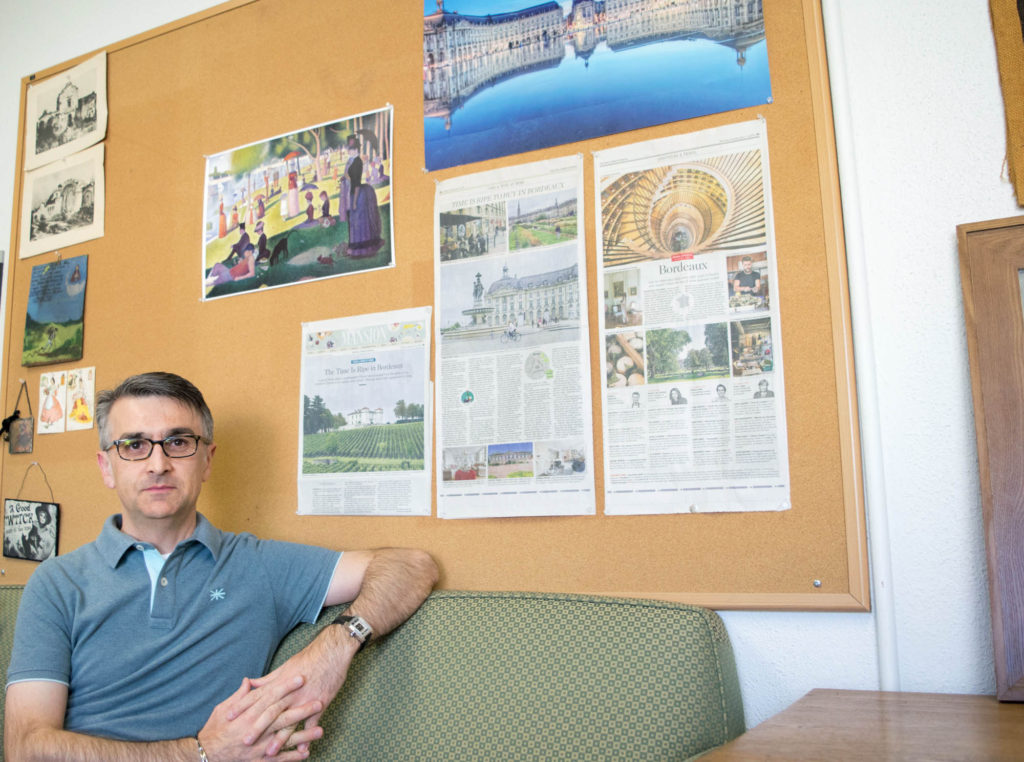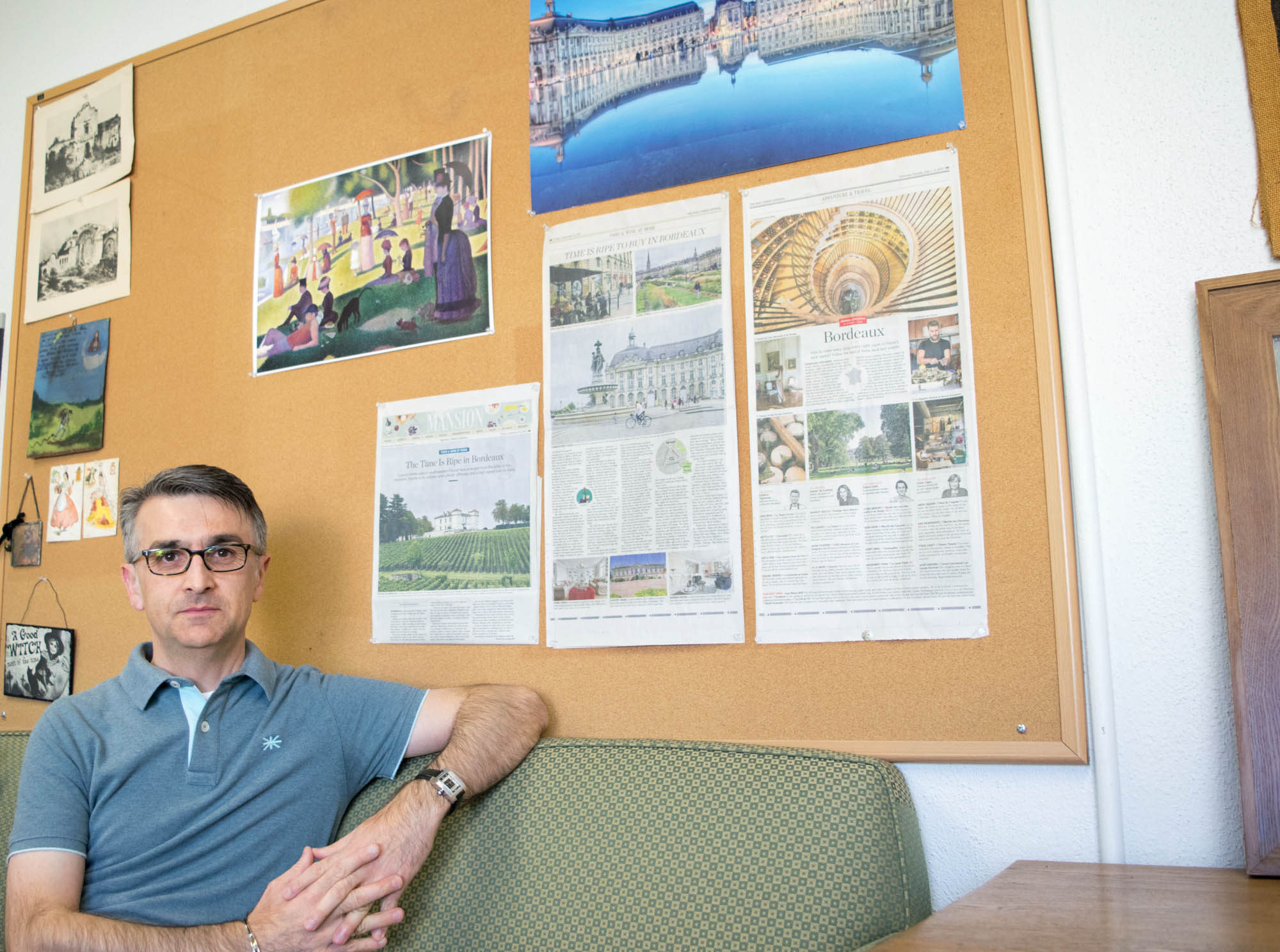 Learning languages can be repetitive and tedious, but French instructor Denis Pra incorporates culture and cinema in his teaching style, lessening the monotony.    
Pra began as an instructor of modern languages for Pierce College in fall 2016 and acts as advisor to the Pierce French Club. The club is run by students and focuses on language, culture, food, art and French cinema.
"It's a pleasure to share my experience and to teach my native language," Pra said. "It becomes stronger when you are living in a foreign country."
Pra speaks four languages: English, Spanish, Italian, and French. Born in Bordeaux, France, Pra obtained two master's degrees, one in French history and the other in French as a second language.
His first experience as a professor was in Cali, Colombia where he lived for two years and taught at Alliance Francaise, a French institute.
In 2000, Pra came to Los Angeles for the first time and worked at a private school for five years. He lectured at USC for a few months and at other private institutes where he taught French and Spanish history.
A few years ago, Pra decided to go back to school, but as a student. He attended UCLA and received his doctorate degree in French and Francophone Studies.
"It was a lot of work, and you have to be very dedicated," Pra said. "In each profession, you have to work hard sometimes, whatever you decide to do, you have to give yourself fully and do the best you can."
After graduating from UCLA, Pra taught at Southern Illinois University for one year.
"I came back because I love Los Angeles," Pra said. "My obsession was to come back."
Another opportunity presented itself, so he moved again, this time to the east side of the country. Pra was hired at Florida State College in Jacksonville, where he worked for one year.
"I thought I was going to stay there forever, then I got this position," Pra said.
According to Pra, when he was told about an open position at Pierce, he applied immediately.
"I was very happy when I got hired by Pierce. I'm glad they selected me," Pra said. "Pierce is the biggest from the nine colleges in the district, so it is very good to be here."
Freshman Yanneth Romero said Pra teaches his students about the culture of France.
"I like that he's actually French," Romero said. "He incorporates that into the class and makes us feel like we are in France; it's awesome."
Romero said that out of the many professors she has come across, Pra is one of the best.
"He's more engaged with his students; he cares about where they have been, where they are, and what they want to do in life," Romero said.
Pra said he always had the support of his parents and was given the freedom to pursue the career of his choice.
While studying in France, Pra was part of an exchange program that sent him to Spain and England where he learned to speak English. Pra wishes to establish the same program for Pierce students and transfer them to another country to spend a semester or a year studying away.
He said it may still be too early to think about it, but he already met with the French consulate and hopes his idea gets approved.
Pra, along with students and colleagues, is planning to start working on a French film festival at Pierce for all students and movie lovers to enjoy.
Another goal for Pra is to start offering a French 10 class, which would be taught in English, but showcase French art, literature, movies and food. According to Pra, it would also meet a requirement for an associate's' degree in French.  
Volunteer tutor Bernadette Singer has known Pra for two years.
"He's a very dynamic person, very smiley and open minded; a very good teacher," Singer said.
Singer speaks the language fluently, and she said she is glad to be able to help Pra's students.
"He has a slight, nice little accent when he speaks French that is very enjoyable," Singer said.
Pra said he wants to stay at Pierce because of the sense of community, especially in his department. Pra said he was welcomed by his colleagues, Department Chair Fernando Oleas and Dean of Academic Affairs Mary Anne Gavarra-Oh.
"There is a nice population; I like the diversity of the students here at Pierce," Pra said. "I really like the way I was welcomed by all my colleagues. I'm glad to work with them, and I'm happy to be here."
Pra invites all students to join the French Club, which meets on Tuesdays once a month from 2:30-3:30 p.m. in FO 2700.