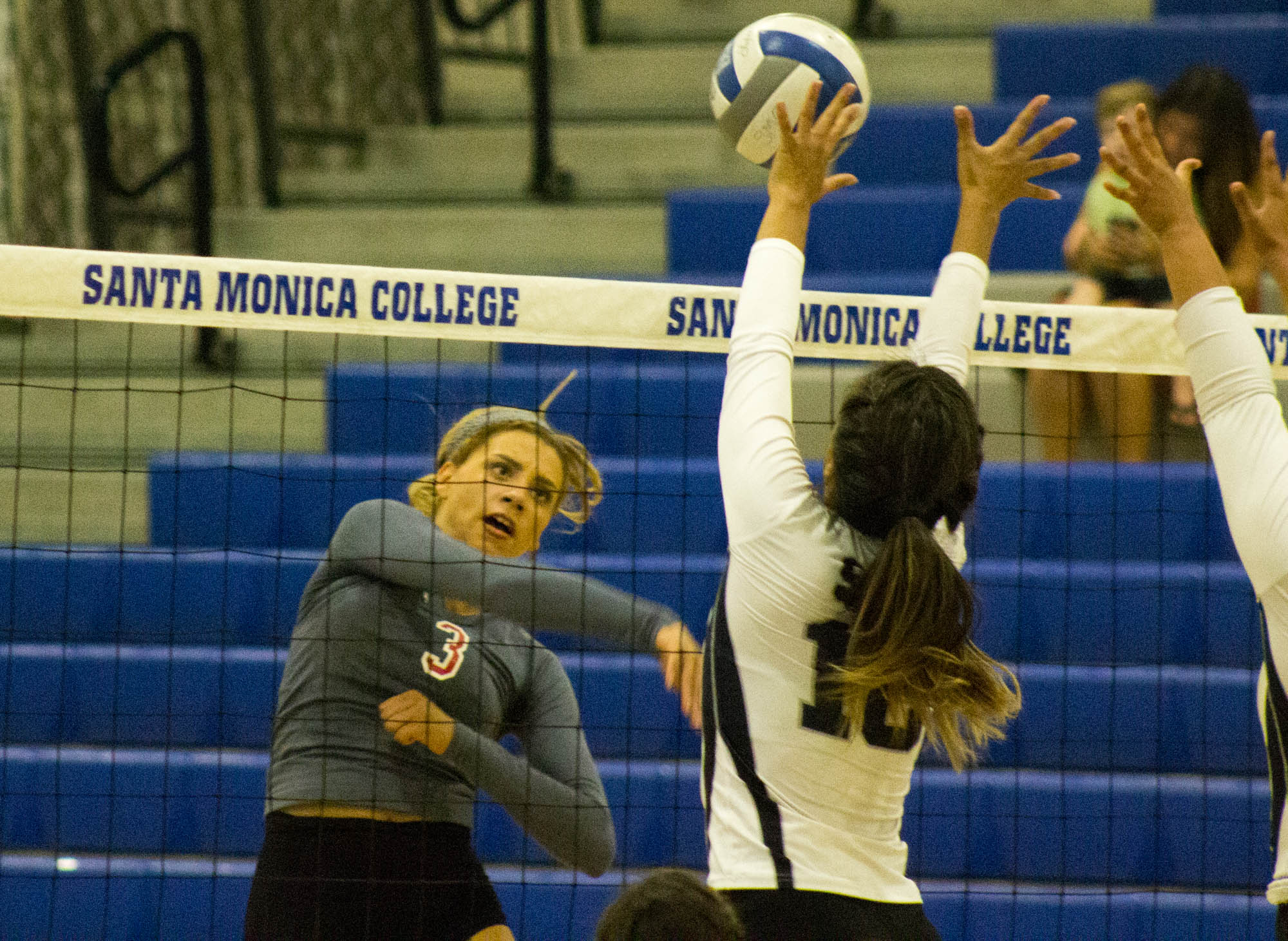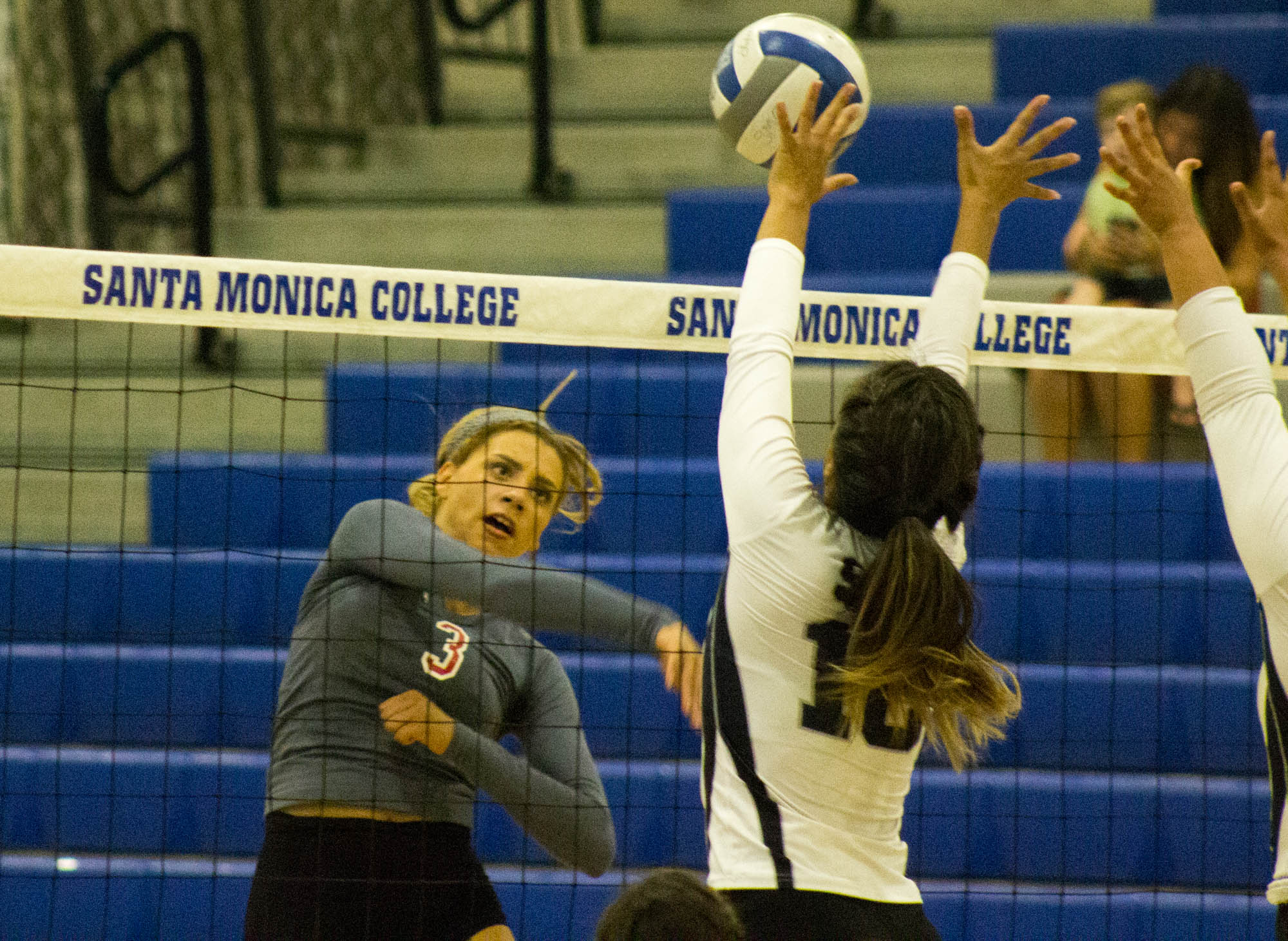 A five set loss to El Camino College on Wednesday showed no lingering effects on the women's volleyball team (19-6, 5-0), defeating the Santa Monica College Corsairs (7-8, 1-4) in straight sets.
After a rocky start, middle blocker Cairo Harrell, outside hitters Haley Rousselle and Shari Volpis took control of the game, defending the ball and getting it back over the net.
Volpis said the way they played was based on how they prepared prior to the game.
"You usually start the game how you play in warmups. Warmups were kind of slow and a little bit sloppy," Volpis said. "We talked about it, and I mentioned that I didn't think we were really taking care of the first ball, the first contact."
Volpis had 10 kills, followed by 8 from Rousselle and 7 from Harrell. The group's energy was low, and it took them more than half of the game to raise it up. Pierce slowly got into the swing of things, although they won each set.
Head Coach Nabil Mardini said the team had low energy, and they talked about it after the second set, which led them to improve in the last set.
Mardini said whether they win or lose, they just have to learn, and that shouldn't stop them, but they have to keep their attention on improving.
"You just have to continue to focus on what I call the 'big longs,' which is getting better at serving and getting better at passing," Mardini said. "Our transition game kind of lacked on Wednesday; we were better today. Our serving was better today."
Volpis admitted she was frustrated, and it may have shown in her body language. She said that, as captain, that was bad, so she had to adjust herself before she could get her team to follow suit. She was happy with the win, but a little disappointed with the flow of the game.
"I was pretty satisfied. I feel like that's how we should play from the beginning," Volpis said. "We handled business. Two sets too late, we should have done it in the first one."
Mardini said that although they are now in conference play, they still have to worry about themselves before they can think about the opponent.
"You kind of have to get ready for the other team, but at the same time, it doesn't matter if you're not taking care of your side of the net," Mardini said.
Rachel Wiley, opposite hitter, knows the team can execute a good game, so she wasn't worried. She came in the third set and assisted with the overall win.
Although Wiley wasn't worried, she said there are a few things the girls have to think about for the upcoming games.
"We just need to group together and focus on the fundamentals, really focus in with each other and trust each other," WIley said. "Trust the back and front row and our communication."
The Brahmas are back at home on Wednesday, Nov. 1, against Citrus College at 6 p.m.