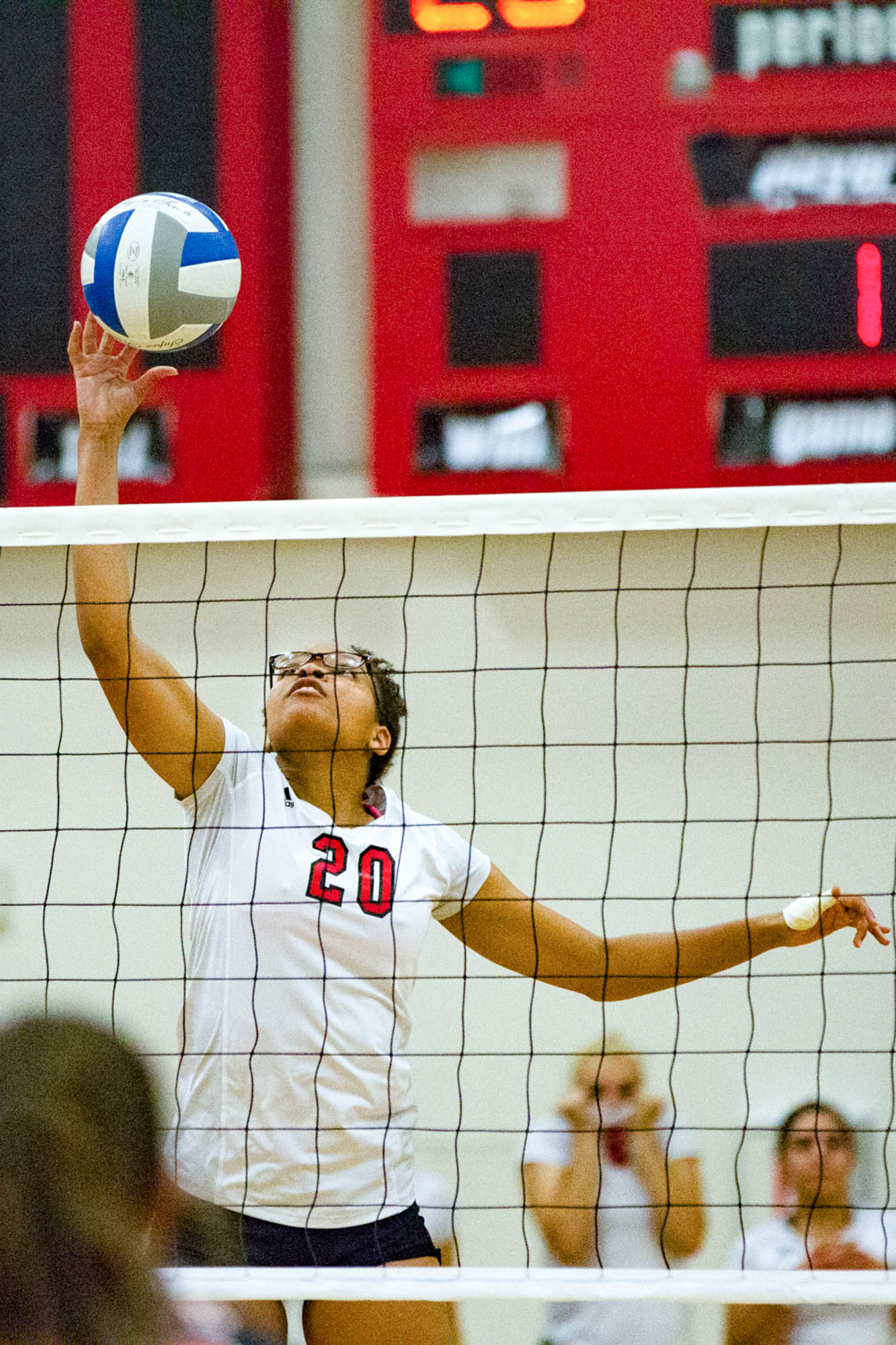 The Brahmas continue to reach new heights in conference play as they remain undefeated getting the win over the Citrus College Owls in straight sets.
In the first set, the Brahmas won 25-15. Citrus were unable to ever get a single lead over the Brahmas.
During the second set, the Brahmas and Citrus began to go back and forth in an extremely close set. Pierce was able to break away toward the end and obtain a five point lead that allowed the Brahmas to beat Citrus with a score of 25-20.
In the final set, the Brahmas secured their win over the Owls 25-21.
Head Coach Nabil Mardini was happy for another win in conference and when said his favorite thing about coaching this season that he wanted his work with the team to be memorable and that he loved what he did with the team.
"I love the team, I love being on the court and making an impact on somebody's life. I like putting a product out there that is unique and different which we put a lot of pride in our program," Mardini said. "This semester has been challenging in some ways but I've enjoyed my time and I love coaching."
Setter, Kacy Hele said that it was good that her team were able to beat Citrus and that the game was executed nicely.
"We were supposed to win in the sense that we have the correct skill set to beat a team like Citrus and we were able to bring that together and get the work done," Hele said.
Libero, Julia Izquierdo said she believed that her team was working together more often, and that they had what it took to beat other teams not just as a unit, but because they had support from Mardini.
"I think the team has been growing a lot and we have been growing as a unit and we have been doing a much better job of focusing on how we play against other teams. Coach Nabil does a good job of keeping us all fired up so that we can play well," Izquierdo said.
Citrus's head coach, Shin Jung, said that he was sad that his team lost but felt like everyone did well during the match.
"It was unfortunate coming out on the short end of the stick, or so they say. The girls competed well and we fought to the end but its always unfortunate when you come out on the losing end," Jung said.
Jung, said he that feels that Mardini is doing great as a coach and that Pierce wouldn't be the same without him.
"Nabil is a very well known coach, he does a great job of getting his players ready and this game was a testament to his record this year and Pierce will always do good as long as Nabil is the head coach," Jung said.
The next game for the Brahmas will be on Friday, Nov. 3 at Victor Valley Community College at 6 p.m.