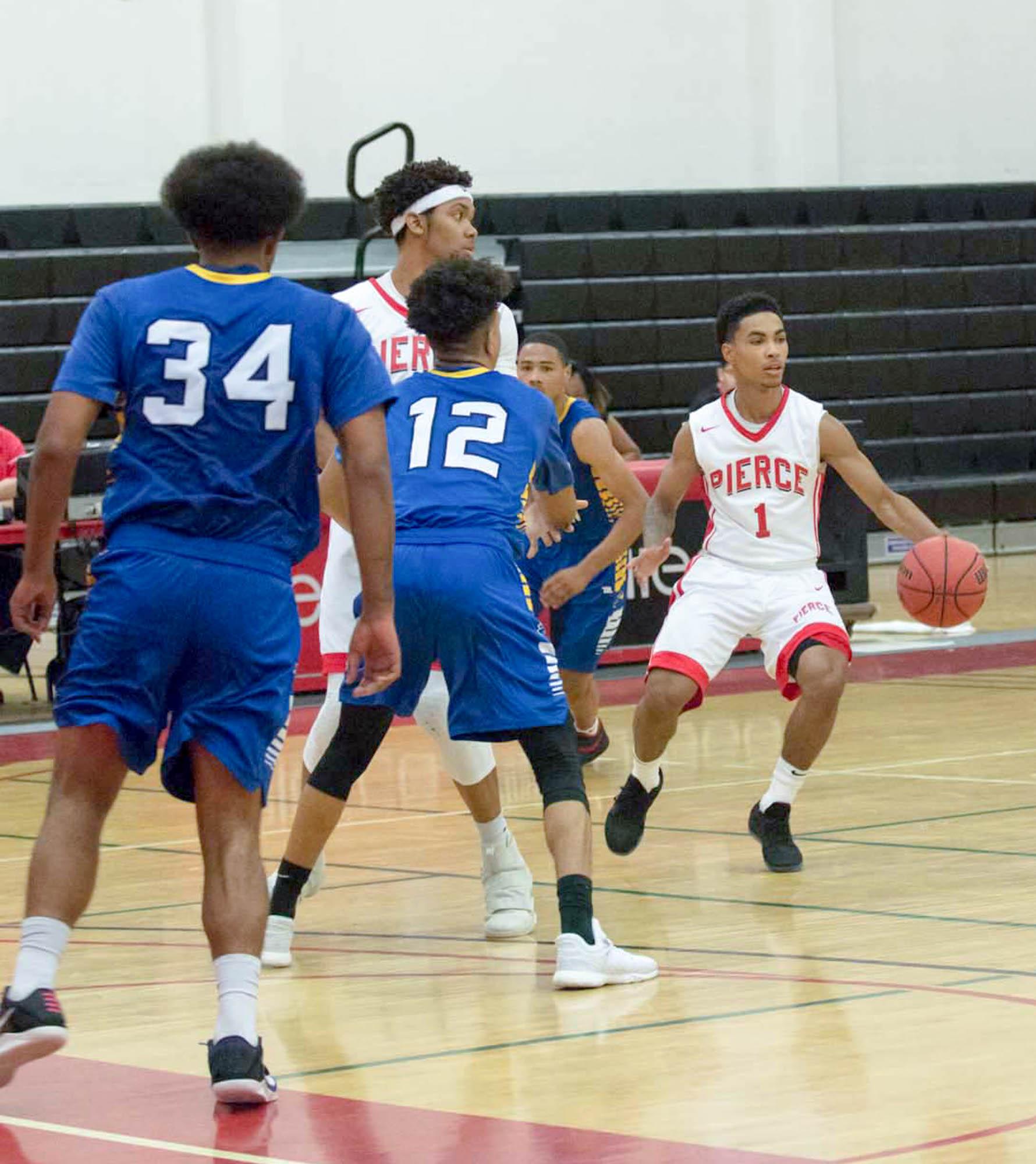 The Brahmas tipped off their season with a 86-68 loss against Santiago Canyon Community College Saturday.
Jordan Newt, point guard, maintained good perimeter ball movement during the first half and took advantage of making three-point shots when the opportunity was available.
Randle Lacey, small forward and shooting guard, made 2 points in the last five minutes of the first half. Dallas Johnson found a backdoor pass at the four-minute mark.
Santiago College persisted with good defense and showed quickness on the court.
John Flowers, point guard, made a free throw shot with 2:25 left in the half. The score at halftime was 44-33.
In the second half, Brenton Scott, center, played offensively and scored 2 points with 11 minutes left in the game.
Newt and Lacey scored throughout the third quarter as Santiago College took the lead with 46 points going into the last quarter.
Rueben Gonzalez said the team needs to develop its defense. He said a loss could mean strength, and the next game will reflect their work.
"It was our first game, and we weren't sure how we were going to do. We have to work hard," Gonzalez said. "Moving forward, what we have to take away from this, is that we have to improve our defense and communicate a little more and we'll be alright."
Head Coach Charles White said defeat will help as the season carries on, but the team needs to develop defensive skills for the next game at Glendale and from there on out.
"These guys got their feet wet and now they understand what they must do," White said. "It's about teamwork and not giving up, even when time is running out."
Christian Guillory, shooting guard, said the loss has taught the team to take defense more seriously.
"We just have to stay positive, and work on defense," Guillory said. "It all starts with defense and we can really improve there."
The next game is on Friday, Nov. 24 when they host the Pierce Tournament.