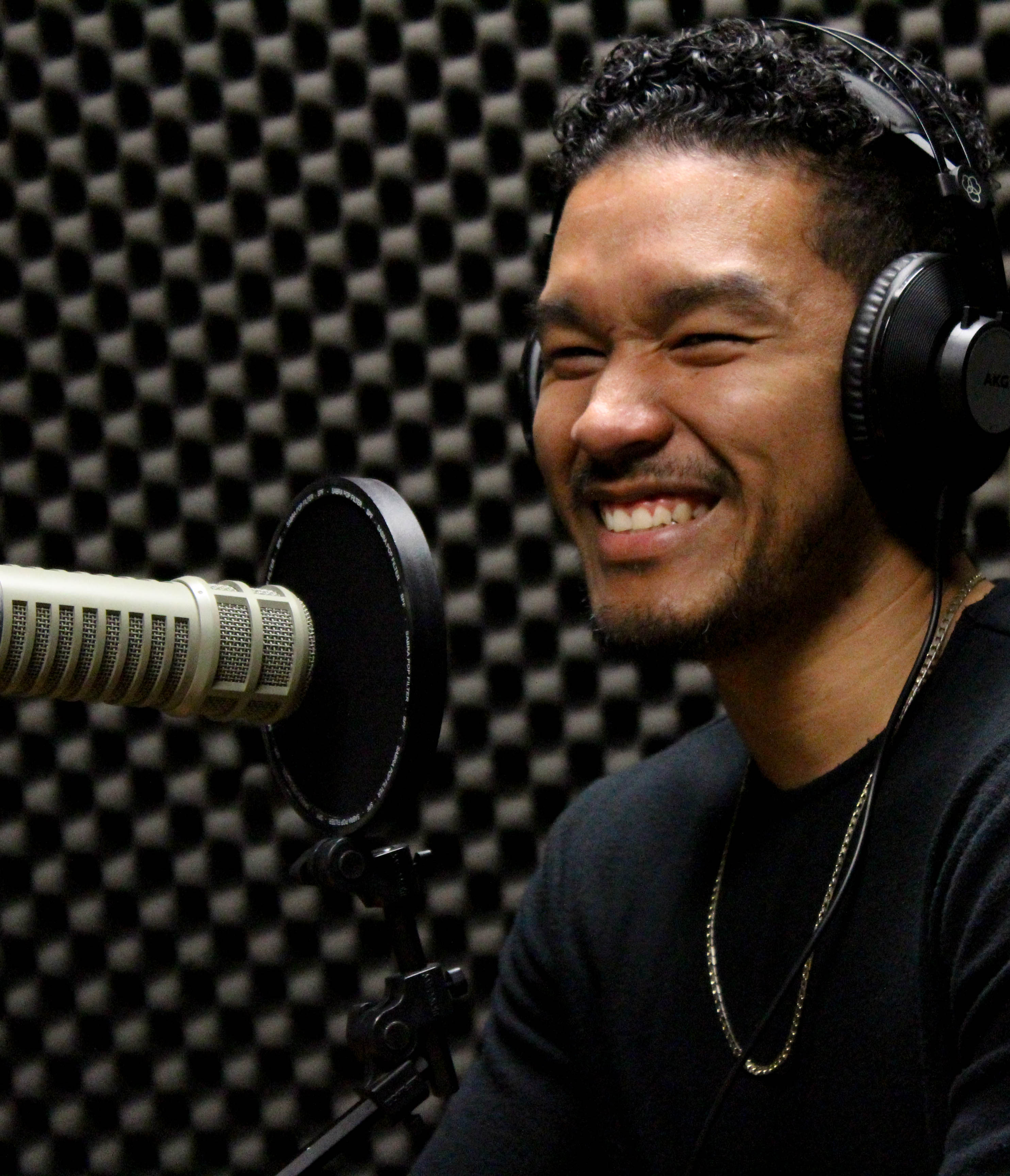 Trading his football gear for a microphone and captive audience, Rayquan Blizzard is on his way to becoming a stand-up comedian.
Blizzard, a sophomore at Pierce College, developed love for comedy when he was a senior in high school. But, before he found his way on stage, he was a committed athlete.
Blizzard said he played a variety of sports growing up, including boxing, track and football. However, it was football that interested him the most and he pursued the sport from age nine until his senior year of high school.
During his senior year, Blizzard became ill and was unable to continue playing football.
Blizzard said losing the ability to play the sport was one of his biggest challenges.
"Football was my identity," Blizzard said. "I was known as 'Rayquan the football player.' Once everything happened, I didn't know who I was. I was lost."
Blizzard turned to comedy as a way to ease his mind.
"In high school, I had a teacher who thought I had a natural stage presence," Blizzard said. "I took a theater class after that, and it was one of the funnest classes I've ever had."
Blizzard began to write random jokes on his phone, which he shared with his friends and family.
Jordan Rice, UMOJA student worker, said Blizzard is a natural at what he does.
"You can tell Rayquan studies people he admires," Rice said. "He applies everything he sees and does to his craft and he doesn't miss an opportunity to call you out and make you laugh."
Kennedy Harris, a sophomore at Pierce College, said she met Blizzard during theater class. She said that, in the time she has known Blizzard, he has shown himself to be very focused on the goals he sets for himself.
"I can see him as a stand up comedian. He just has to be very determined and I know he will," Harris said.
Blizzard said that although he can no longer play football, his studies at Pierce help him stay connected to the sport.
"Pierce is helping me in ways I never thought it would," Blizzard said. "Since I can't play football anymore, I'm pursuing a degree in kinesiology and sports medicine to stay close to my football roots."
Blizzard said Pierce is allowing him to grow as a comedian and actor.
"Since I started at Pierce, I've taken theater and acting classes," Blizzard said. "The professors I've had have given me great feedback, and I know it's those professors who will allow me to continue to grow."
Marquan West, a freshman at Los Angeles Valley College, has known Blizzard since a young age. He said that Blizzard always sought to entertain others in their youth.
"Growing up, we always got in trouble. He was that one student who would always make others laugh in class," West said.
West said that he and Blizzard connect because of their mutual admiration of particular comedians and actors.
"He enjoys the same actors I like, from Kevin Hart to Katt Williams and Cedric the Entertainer," Blizzard said.
Blizzard said one of his biggest influences in comedy is Kevin Hart.
"Kevin Hart is someone whom I've admired for a long time," Blizzard said. "I study his work on a daily basis."
Blizzard said that his ultimate goal is to become a comedian and pursue acting. For now, he said he wants to start going to comedy clubs to improve his craft and see how that can help him.