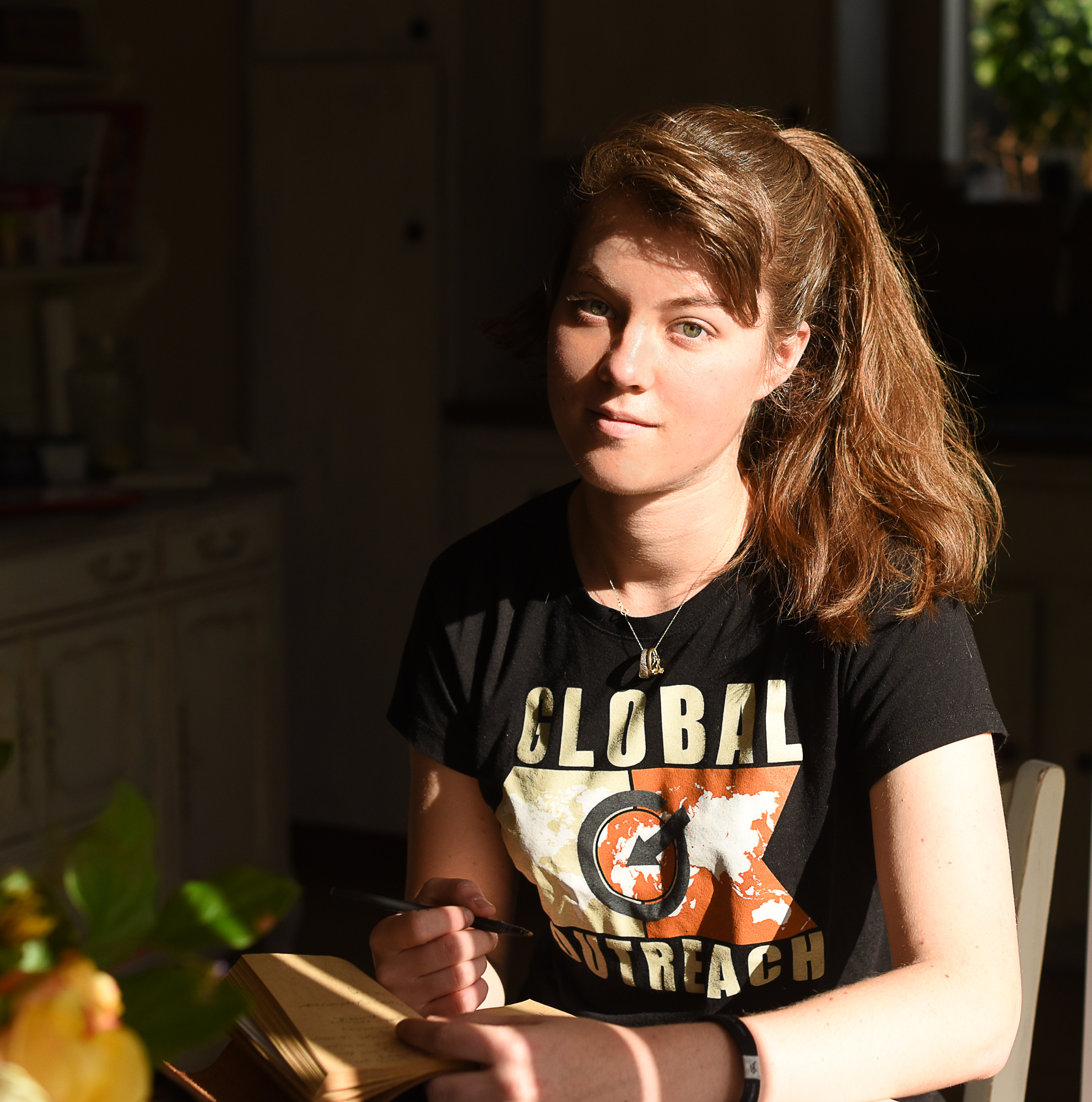 The average community college student studies to ready themselves for the work force or university. However, Joanna Louis O'Connor takes the lessons taught to her in class and uses them to help others around the world understand the lessons found within the pages of the Bible.
O'Connor said that, due to work and financial struggles, she and her family moved to Baja, Mexico in her early life. There, her father found out about a missionary church named Cristo por su Mundo. After her parents settled their conflicting opinions about signing her up for the church, O'Connor started her life journey at the age of 6.
Now, O'Connor travels around the world on trips set by her church and organizations she works with to spread the word of God.
"I'm with the Valley Vineyard Christian Fellowship, Shepherd of the Hills Church and an organization named Let's Start Talking," O'Connor said. "I've been with Let's Start Talking from about 2015 until now."
Mike Woodward, a friend and mentor to O'Connor, said he helped her get started in the field.
"I'm in charge of meeting new people with our young adults ministry and helping them with the process of getting started," Woodward said. "Joanna wanted to just hurry and get active and serve, so I put her in my team that does media for our services and she just ran with it."
O'Connor started by getting people to go on missions that were organized by Let's Start Talking before she eventually started going herself.
Her first trip was to Lodz, Poland. She said she was nervous during her mission because she was not familiar with the native language.
"I'm always up to do any type of spreading of the word of God, so when I heard of the chance to go to Poland, I took it right away," O'Connor said. "Though, right after, I was thinking 'what did I just get myself into?'"
Despite the language barrier, O'Connor said was able to communicate with her students in Poland because they were learning to speak English through reading the bible.
At Pierce, O'Connor said she tries to choose classes that could help her with her work.
"There are a lot of Spanish speaking countries, so if I learn the language, it will help me communicate better to spread God's word." O'Connor said. "My ultimate goal is to spread the word of Christianity as much as I possibly can."
Alyssa Rager-Mendez, a friend and fellow missionary who accompanied O'Connor on her mission to Poland, said that their goal transcended the difficulty posed to them.
"We were learning and teaching with the students there and having the chance to spread the word of God. It felt like the whole purpose was to break the language barrier," Rager-Mendez said.
O'Connor said that, during her time in Poland, she was inspired to hear a young man speak of his faith.
"Besides getting to know him, I was able to ask him what he believed to be true, because he was telling me what he knew and what they taught him" O'Connor said. "When he told me he believed in God, it was a beautiful thing."
O'Connor said she also went on vacation to China with a childhood friend, where she had the chance to further spread the word of God. There, O'Connor said she had the opportunity to speak to her friend's grandparents, who were Buddhists.
"They were born and raised on that religion, just as I was with Christianity, so I knew their minds were set. I'm not trying to change anyone's mind or try to persuade them," O'Connor said. "I just wanted them to know about Jesus and how he was so pure, such as how he ate with sinners without judging them."
"With this in mind, I would encourage anyone who would like to learn more about what Christianity is really about to check out Radiant Church, or any other Church in their local area."
O'Connor said that her next trip will be to Beijing, China where she will be working with students much like how she did when she was in Poland.
O'Connor said she aims to graduate with degrees in ethnomusicology, Spanish and social behavioral arts to aid her in her mission.
"I hope to use what I've learned in my experiences to spread the word of God better," O'Connor said.
Rager-Mendez said that O'Connor's empathy and kindness is unconditional.
"Joanna is super kind and loving. She is there for everyone as a vessel of God, whether she knows them or not," Rager-Mendez said.