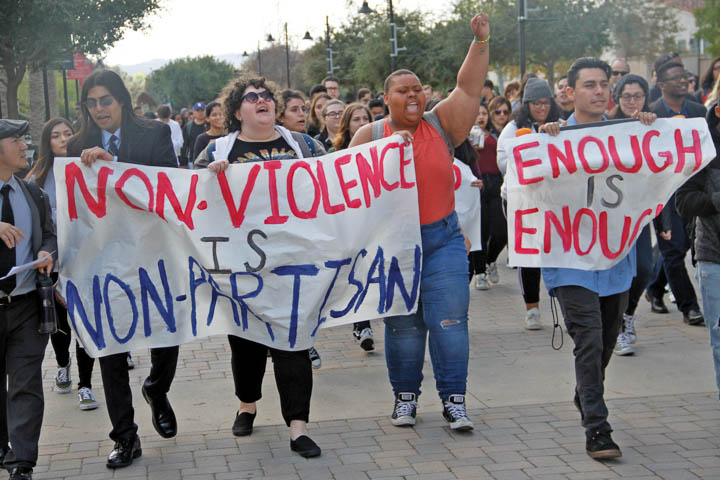 Students across the country staged the first of a series of walkouts on March 14 to protest gun violence.
It was one month after the Stoneman Douglas High School shooting in Parkland, Florida.
It was also one week after a credible threat against Pierce College.
Students, staff and faculty gathered near the bull statue in the middle of the Mall to commemorate those that died, and to stand in solidarity with students across the country who fight for gun reform.
More than 200 students, faculty and staff were present at the walkout, which turned into a march down the Mall.
Associated Students Organization President Efren Lopez helped organize the rally with campus clubs.
"It is really amazing that people are coming out and expressing themselves to really stand up for change. That is the most important part," Lopez said. "We have our speakers and the support. It shows that we want to end gun violence."
They chanted "Enough is enough" and "Say no to the NRA," among other things.
Professor of Sociology Julio Tsuho spoke to the crowd about gun violence and what could be done to inspire change.
The event ended with 17 seconds of silence, one for each person that died.
Another nationwide walkout is scheduled for March 24. The primary rally is in Washington, D.C.