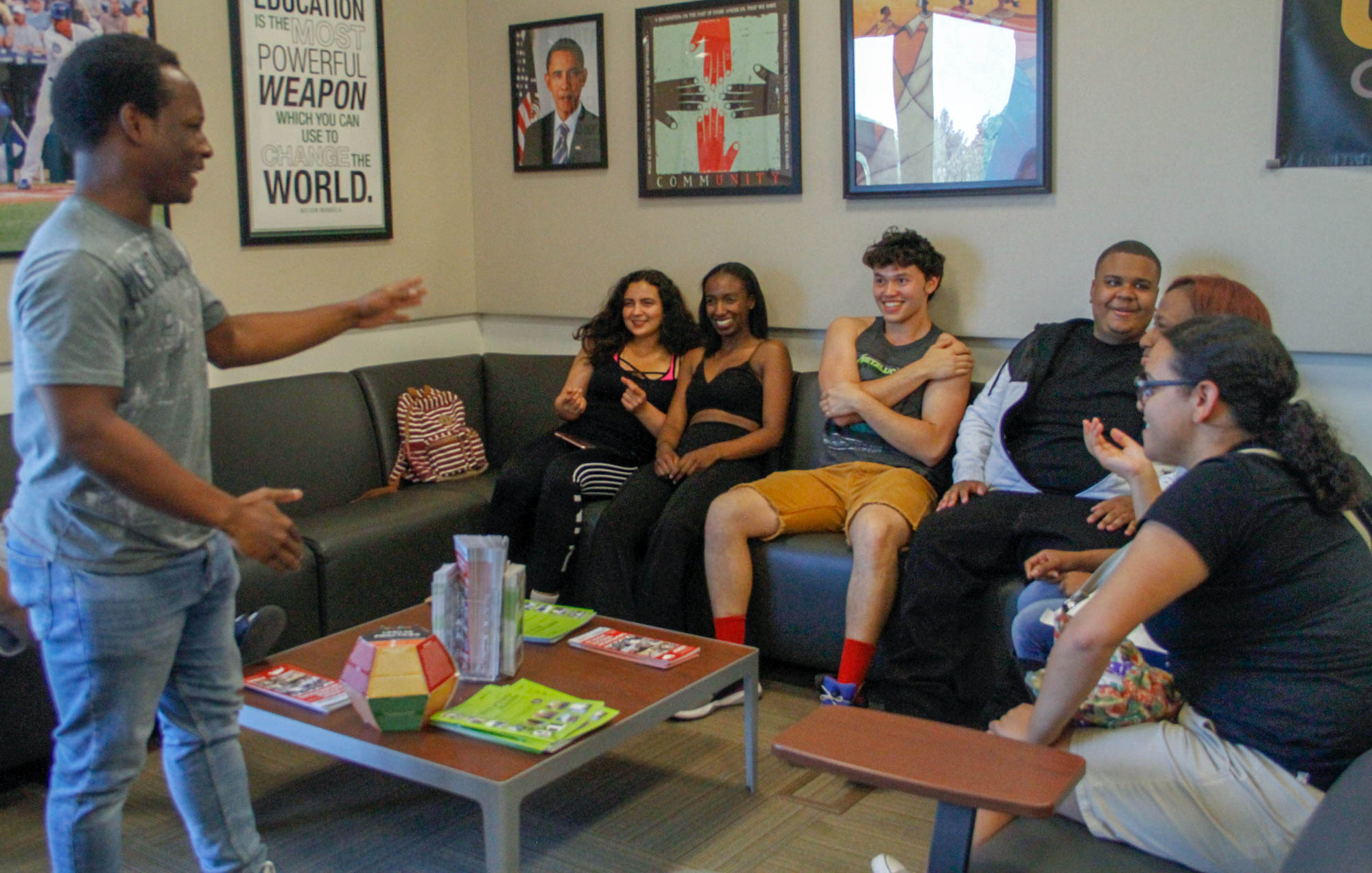 The method of sharing words and stories has been used to forge connections among people dating back to ancient times. UMOJA's Open Mic Night on April 12, will seek to do the same as they invite the Pierce community to attend.
UMOJA is a program that is centered around African and African American culture but is open to all students.  
One of the purposes of the event is to spotlight different forms of student creativity.
According to one of the 18 UMOJA practices, sharing African American intellectual, spiritual and artistic voices is a part of the program.
By following this practice, Jordan Rice, a student worker for UMOJA, believes this will allow students to share their thoughts and ideas of culture on the Pierce campus.
"We want to be able to give our students both an opportunity to celebrate that culture as well as to personify it and live through it," Rice said. "The art and the culture is very important to the students here in the program as well as the program itself. It's very much an outlet amidst the turmoil, the responsibilities that we have and it's important that we have this."
While the event is called an Open Mic Night, students are encouraged to showcase any art or original piece they wish to share.
Melody Smith, an UMOJA counselor, said students are encouraged to showcase their creativity through any medium they choose. Smith said students can express themselves through poems, dance, food dishes and art.
"We have a lot of artistic students that are in the program," Smith said. "So, we wanted to create an opportunity for them to be able to share their voices in different ways and means of creativity."
This event is something that gives students a chance to express themselves despite the challenges they face in their everyday life.
Lauren Henderson, UMOJA counselor assistant, thinks what students will get from this event will be the sense of community and understanding.
"The biggest take away is seeing someone like you take a that step because it's a big one for a lot of people to get on stage and be creative openly," Henderson said.   
UMOJA's Open Mic Night is on Thursday, April 12, from 4 p.m. to 6 p.m. in the Great Hall.