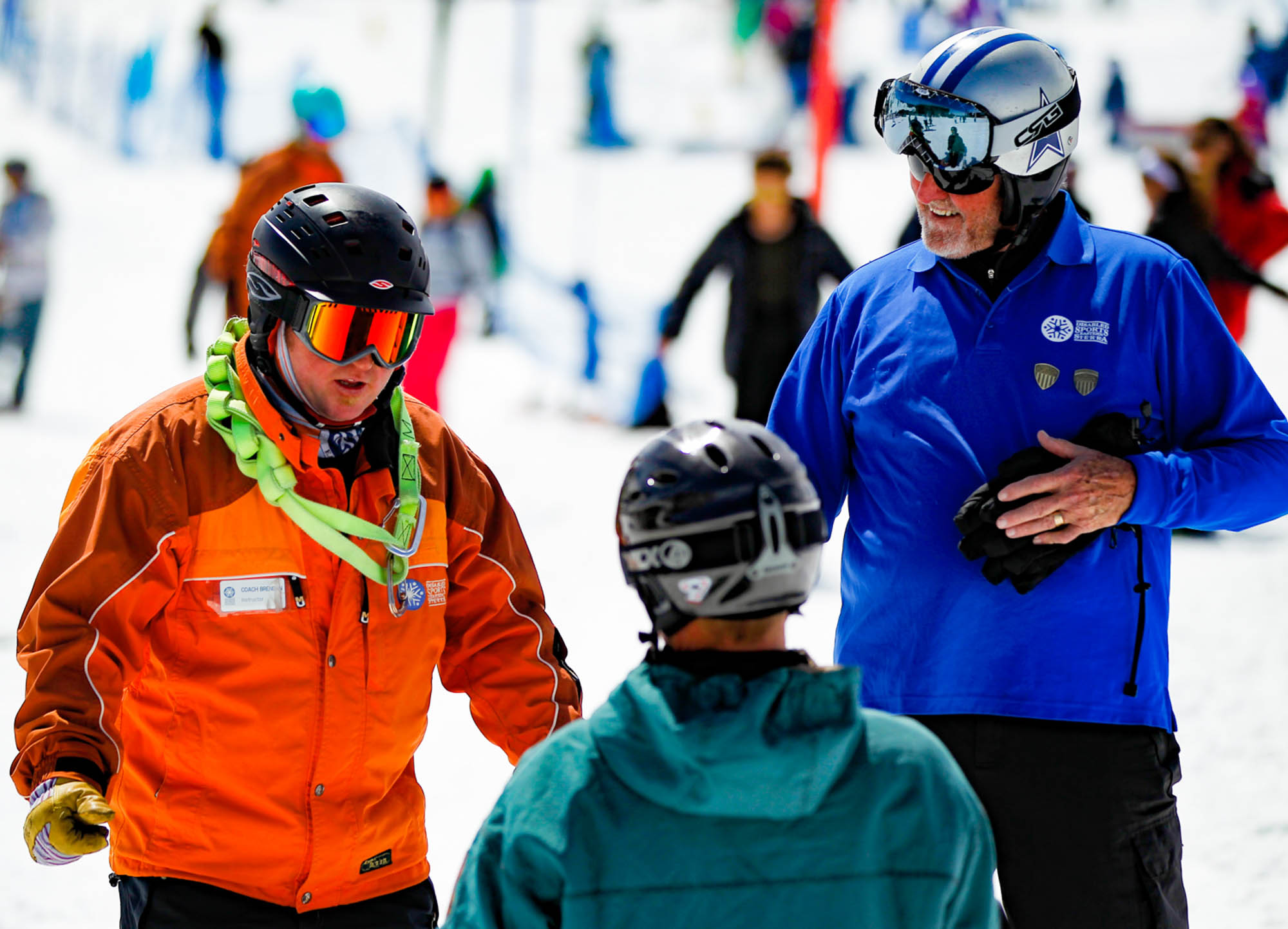 Joe Perret glides down the bright white snow with a smile on his face as he follows behind a student learning how to ski.
It isn't one of Perret's Pierce students studying computer applications.
Perret volunteers with Disabled Sports Eastern Sierra at Mammoth Lakes.
DSES focuses on athletes with physical and cognitive disabilities.
Perret has volunteered with the organization for 10 years, and he assists with the Spring Expo that shows the equipment used by disabled skiers.
They take people for rides in biskis to show them how someone with a disability learns to ski. They also give lessons to anyone interested in quickly learning.
The main clientele for the organization is children, but many adults also participate with DSES. Perret enjoys teaching all of his students, but feels connected to paraplegics because they have to learn in a different way than most others.
DSES is a part of the national organization Disabled Sports USA. Creator of the division, Kathy Copeland, founded DSES in 2003.
"This program enables everybody to get out and enjoy the great outdoors. Its an equalizer," Copeland said. "People come up here in their wheelchairs, and they are used to being on the pavement, and then all of the sudden, they have the world opened up to them."
Perret plans to volunteer until he can no longer physically handle the job.
"I'm pretty old, but I'm in pretty good shape," Perret said. "As long as I can do it. They'll move me down as time goes on and I'll get easier and easier stuff."