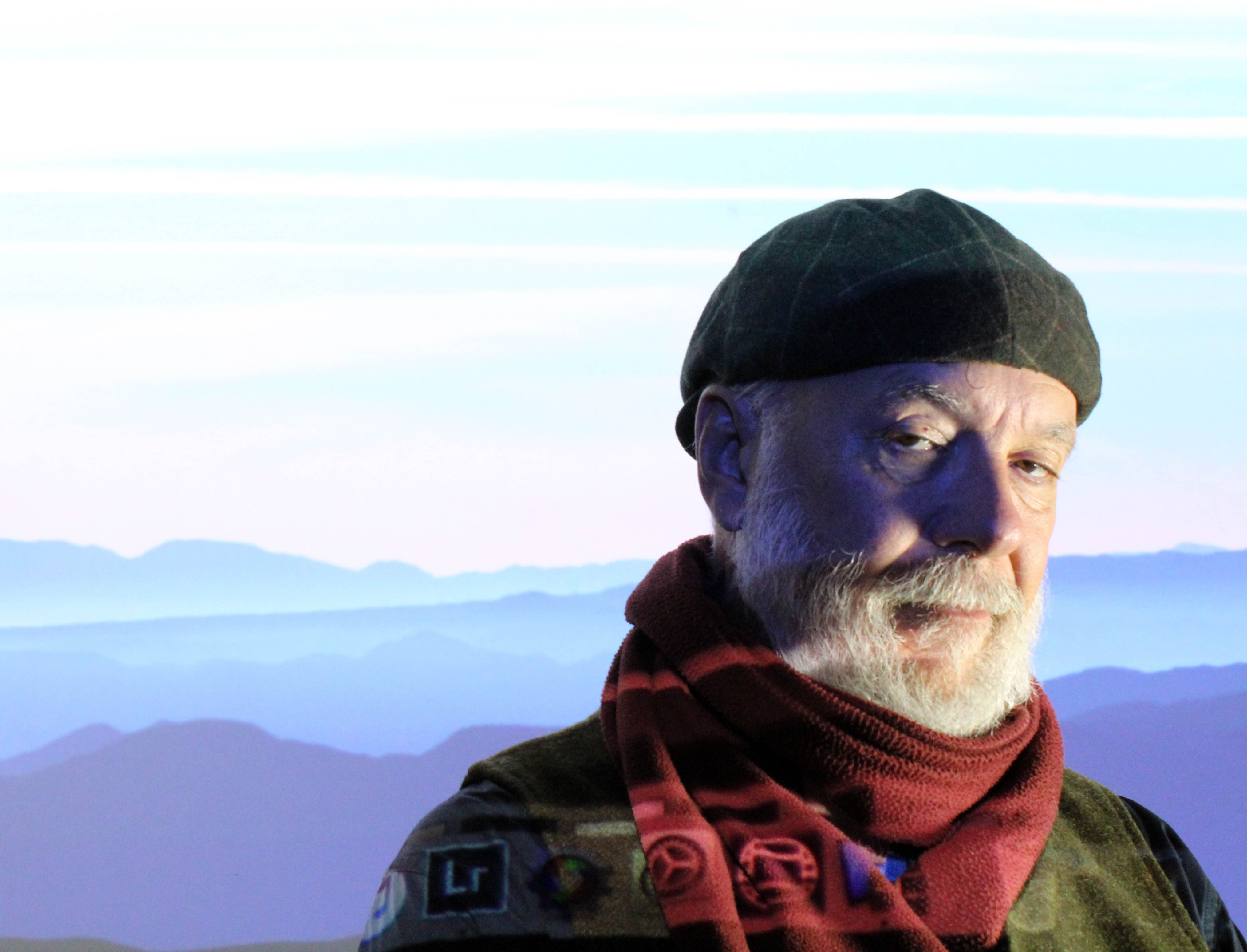 A photo might be worth 1,000 words, but the opportunity to learn from a photographer with a deep well of knowledge and a bounty of unique experiences is priceless.
Gerard Burkhart is an adjunct instructor of media arts at Pierce College with a history of work shooting as a photographer both independently and with award-winning publications. However, photojournalism wasn't always the path Burkhart envisioned for himself.
Prior to his interest in becoming a photographer, Burkhart said he was studying to become an athletic trainer. He said he wanted to work with sports teams and get into the profession of physical therapy, but that a desire to fuel a sense of creativity inspired him to pursue a career in photojournalism instead.  
Burkhart's said his foray into the field of photography began in 1978 when he joined his college newspaper. Not only did his desire to be creative influence his decision to get into the business, but his interest in journalism assisted as well.
"I love the interaction with people and being part of a community, so it seemed like a natural fit, as it turned out," Burkhart said.
Burkhart said that he has earned various awards for his photojournalistic work in his time, including 3rd place for his photo story with the Press Photographers Association of the Greater Los Angeles. However, he cites his win at the Orange County Fair during the earlier days of his career as one of the most significant.
"I won 1st place portrait, which was a big deal because all the LA Times photographers were competing," Burkhart said. "I had just finished an internship, and I had beaten all these guys who had been working, and that is what made people stand up and notice my work."
Burkhart began working with the Los Angeles Times in 1991 as a freelance photographer, and went on to be a part of three Pulitzer Prize winning editions of the paper. He said his experience with the publication and winning awards gave him a sense of validation and courage in his abilities.
"It made me think that I could actually do this job," Burkhart said. "You keep getting hired to do a job, and that's cool, but then you go beyond just doing the job, and you get an honor from peers or some additional organization that has some merit. I think it's classic in this industry that no one tells you you're any good,"
Burkhart has been a part of several ventures throughout his career as a photojournalist, including one on a neighborhood project for the Los Angeles Public Library in North Hollywood, which was published in 2000. His latest project took him to the Mojave Desert, where he worked as an artist-in-residence.
Before he set out, Burkhart said he visited his doctor to ensure all his shots were up-to-date. During his visit, he said his doctor researched the area he would be working in.
"He Google Earth-ed it, and he said 'I don't know about this. It looks like the road ends in nothing but billowing clouds of dust and the screaming of lost souls. Are you sure this is a real job or one of those Stephen King jobs?'" Burkhart said. "You got to love a doctor like that."
Burkhart said the desert environment of the Mojave was fascinating to experience, and gave him an opportunity to look inward.
"I spent the entire month of this January from supermoon to supermoon living in a big canvas tent in a place called 'Hole in the Wall.'" Burkhart said. "It was sort of soul searching and soul affirming, and it was kind of interesting to be out there."
Burkhart said that the goal of the project, which is titled "Shimmering Sky," was to select 13 pictures out of a possible 2000 and present them to an audience. Burkhart said that being a part of the project gave him a sense of satisfaction and fulfillment as a photojournalist.
"It allows you to go out and try to be more professional in your approach to things," Burkhart said. "You have to achieve something. You have to create a body of work, and I love that extra pressure. Just wandering around and taking beautiful photographs can be satisfying in its own way."
Burkhart said that he decided to take up teaching to supplement his income as a freelance photographer. After he was diagnosed with type 2 diabetes, he said he began to put more emphasis on a career as an educator to take his attention away from his diagnosis and to have something to depend on.
Burkhart said that, as an instructor, he encourages his pupils to push themselves and show others what they are capable of.
"I love working with students who want to learn about the craft and appreciate what you have to offer," Burkhart said. "I'm excited that so many of them excel. I encourage them to get involved in contests for that extra validation you get from being a part of something bigger, and I'm excited when they do well in local competitions."
Jacqueline Serrano, a photography and graphic design major, cited Burkhart as a driving influence behind her continued pursuit to fulfill her desire to be a photographer.
"The advice that he's given me keeps me going," Serrano said. "It gives me strength, because sometimes, I feel afraid and in doubt as to whether I can make this a living, and he has given me the best example that it is possible. He's inspired me to make this a part of my life."
David Blumenkrantz, a journalism professor at California State University, Northridge and Pierce College, said he has known Burkhart for 22 years. Like Burkhart, Blumenkrantz worked as a photographer at the LA Times.
Blumenkrantz described Burkhart as a total professional who is talented and humble and who produces evocative, masterful images.
"His work has a strong composition and narrative quality. It's a certain art form on its own," Blumenkrantz said. "He's always been great at telling a story in a way that's visually interesting."
Burkhart said that a significant part of his ideal work ethic revolves around the goal of capturing useful pictures.
"You always have to be working on something," Burkhart said. "A writer will write, and a photographer will take photographs. It's really important to have a purpose for your pictures.