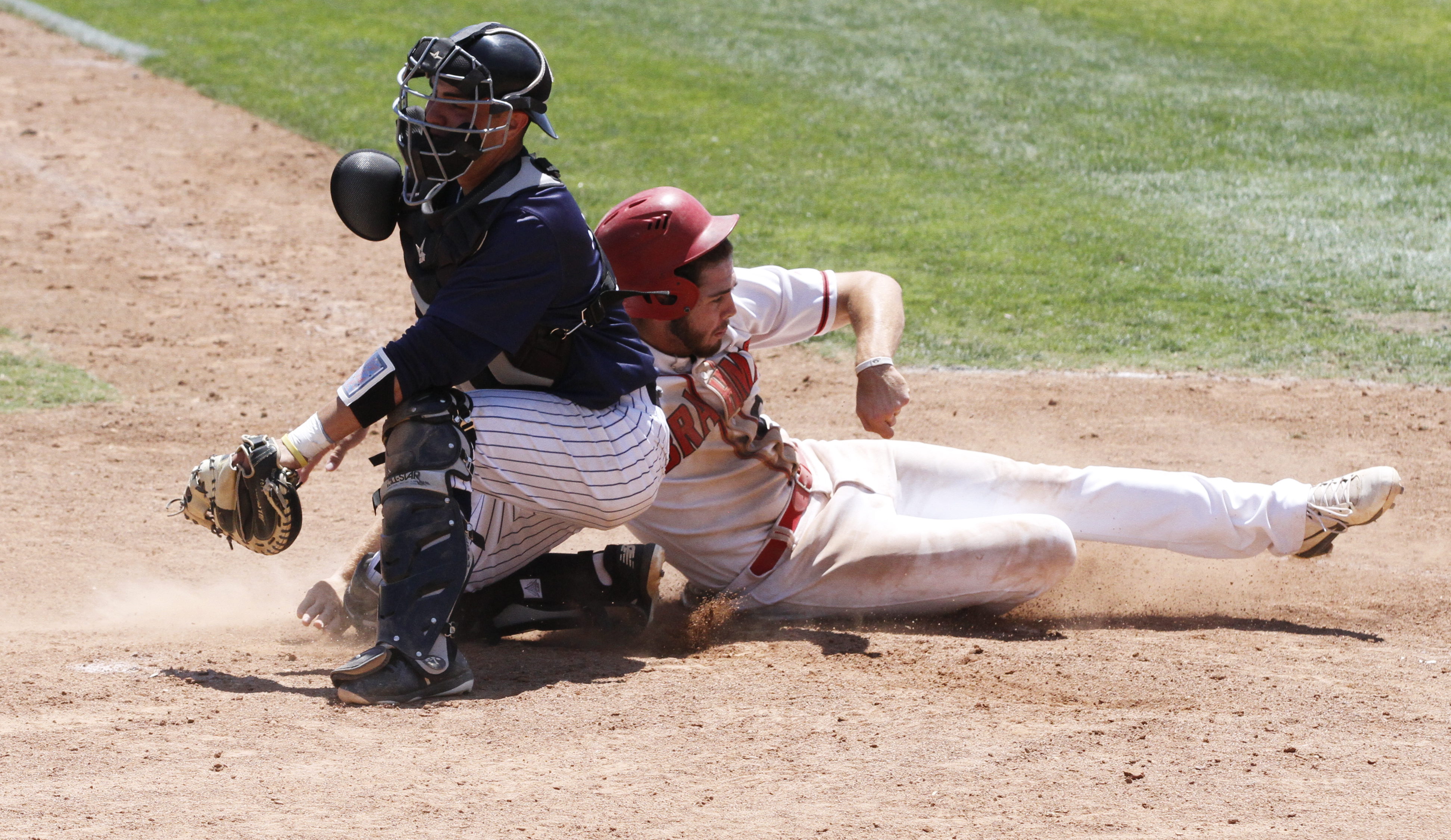 After missing out on the postseason last year, the baseball team finished their season after being eliminated in the Regional Round against Cerritos College, securing the second seed in the Western State South Conference with a 14-6 record.
Even though the team felt disappointed, they were still able to remain in high hopes.  Colton Snyder, infielder said he was able to grow as a player and as a person from the efforts of head coach Bill Picketts.
"It was sad that we lost early in the playoffs but it was a great season overall and I think we had some of the best coaches in the entire state of California. This season made me a better person on and off the field," Snyder said.
The Brahmas finished the season with a 21-19 record overall with a win percentage of .525 and making it to the playoffs.
Picketts said that at the beginning of the season it took some time to train pitchers to the college level, but he said they got better as the season progressed
"Physically we were young on the mound. It took awhile for them to get some experience and it took awhile for them to get there. I had very little experience coming back on the mound and I think in the beginning of the year that kind of affected our success. Over time we got better," Picketts said.
Ty Isbel, infielder agreed with Picketts stating the team ultimately did improve after a rough start.
"In the beginning we thought we were the best team out there but we kind of humbled up. We had a rough patch in the beginning but we were able to bounce back and make it to the playoffs. It was a great year," Isbell said.
The team hopes next year they will be able to once again crush there rival Mission College who finished in third with a 24-16 record overall and 13-7 in conference.
"Mission College – they want to beat us just as bad as we want to beat them. Every game we played against them was good and it'd get very rowdy. I think in the future we are gonna focus more on us and not them," Snyder said.
Picketts has been head coach of the Brahmas for the past five years and says that things are finally starting to fall in place for things as far as the culture they are trying to create. And he accredits this to the team's work ethic.
"Our saying 'here is a hard 90.' I stress that from day 1. They have to give you that effort every single time they step on the field. That's exactly what I told them after the last game. If years down the road they can remember giving 100% of their effort then I've accomplished what I want to do as coach and mentor," Picketts said.
Picketts expressed that creating a truly great community college sports team is tough because the student athletes aren't under scholarship, usually have outside responsibilities like jobs and the players are usually there for only two years.
Picketts said he accomplished creating a team he is proud to coach.
"What makes a good team is hopefully you can create that culture where the academics are important, the athletics are important and you can teach them some social skills along the way. And if that can all come together with one group of kids, then hopefully you can have success," Picketts said.