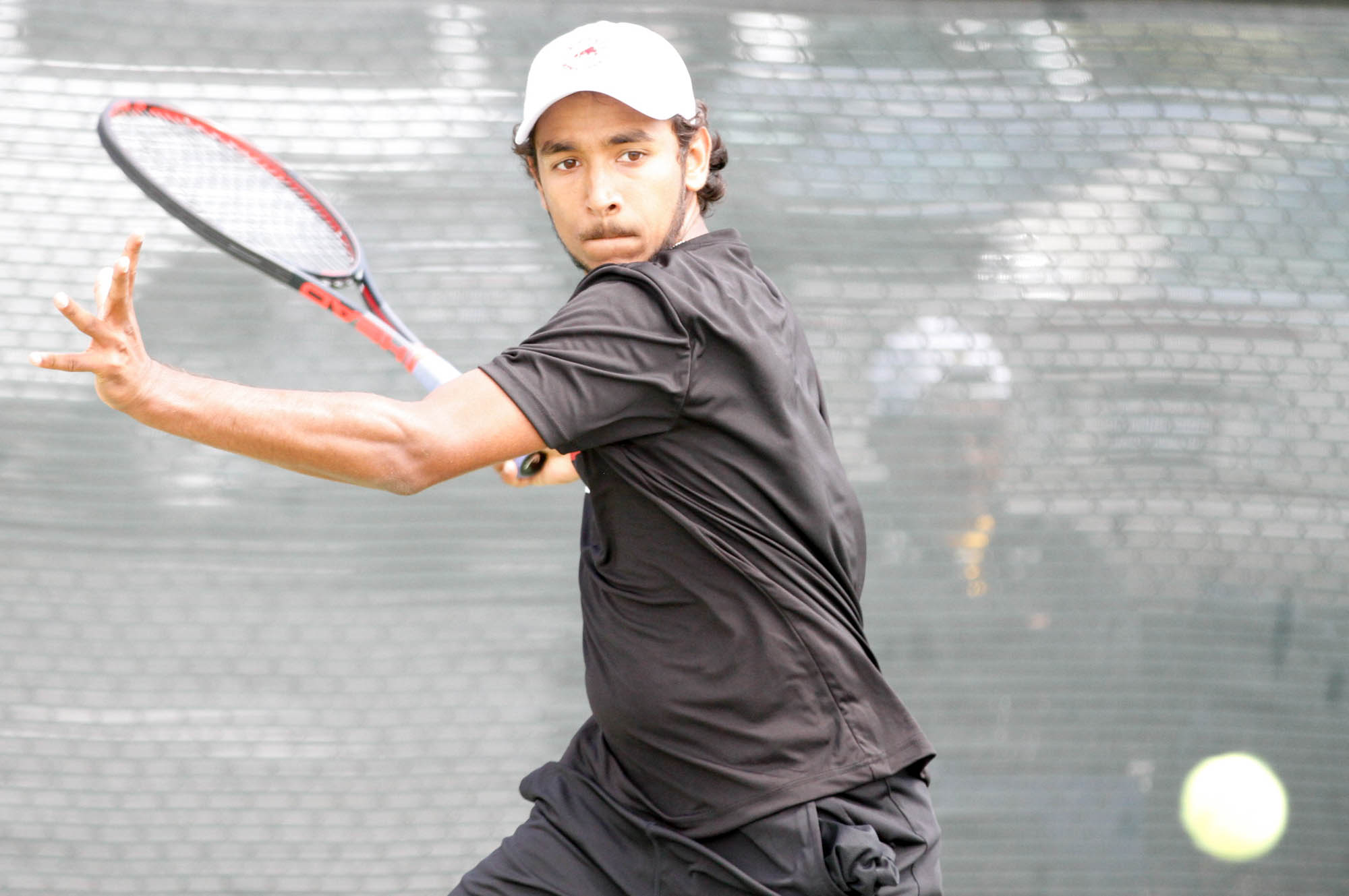 With the most successful season in two years, tennis secured second seed in the Western State Conference with a 7-4 record overall and 6-2 in conference, a major step up from last season, where they finished last.
A lot of the rapid success the team has experienced this season, according to Tennis Head Coach Coach Long Dao, is the commitment and talent the team has obtained this season.
Dao said some of the players that truly stood out this season were Darvel Lossangoye and Gavin Dail who together won the conference championship.
Dao mentioned that  Siraj Dail who was number three on the depth chart had a great season.
"I felt like Siraj could've played higher up on the lineup but because Gavin and Darvel were there he kind of stayed at number three the entire year. He had a really successful year, he really could've done as well playing higher up on the line up," Dao said.
Dail shared that he believes the teams success primarily stems from Dao's scouting process.
"He recruited a lot better players this season, so the standard itself started at a much higher level. We had like six completely new players and our top four players could beat our previous number 1 from last season," Dail states.
Dao said  there were difficulties when trying to assemble a great team locally because of the allure from four year universities and that there's a lot to learn when entering a season on a college level straight from high school.
"This team here is mostly freshman players, so there's a lot of learning involved with them, but more than half of them will be returning next year to play so just by knowing what's going on and what happens give them an ability to focus on what needs to be done," Dao said.
Lossangoye, who comes from Africa with years of tennis experience under his belt, said he still was able to learn and progress as a player by playing for the team.

"Playing for a team is something that I never did before so I learned that no matter what you are, even at Pierce you're very significant in the group. So the success of the team doesn't only depend on the coach, me or the number 2,3,4…but the whole team," Lossangoye said.
Lossangoye believes Pierce College is the best place to start because it has opened him up to more opportunities.
"I'd like to keep competing in tournaments in order to build a better ranking so that I could get a scholarship in one of those big universities. My dream is to play D1. Playing for Pierce College is a good thing because it puts me on my way to play in D1," Lossangoye said.
Dao is eager for next season and states there biggest opponent in the conference is Ventura College.
Ventura College has been ranked number one in the conference for many years. They had an overall record of 14-2  and went undefeated in conference going 8-0.
"My eye is always gonna be on Ventura, because they have for many years been conference champions. They are always gonna be a target in my eyes. So hopefully next year we can get a couple wins in and take them down," Dao said.
Dao said the team's future looks bright. He said that he already anticipates a 10 player roster for next season.
"We would love to have more players on the team. Next year I have projected around 10 but it's always better to have more guys that are willing to put in the work," Dao said.