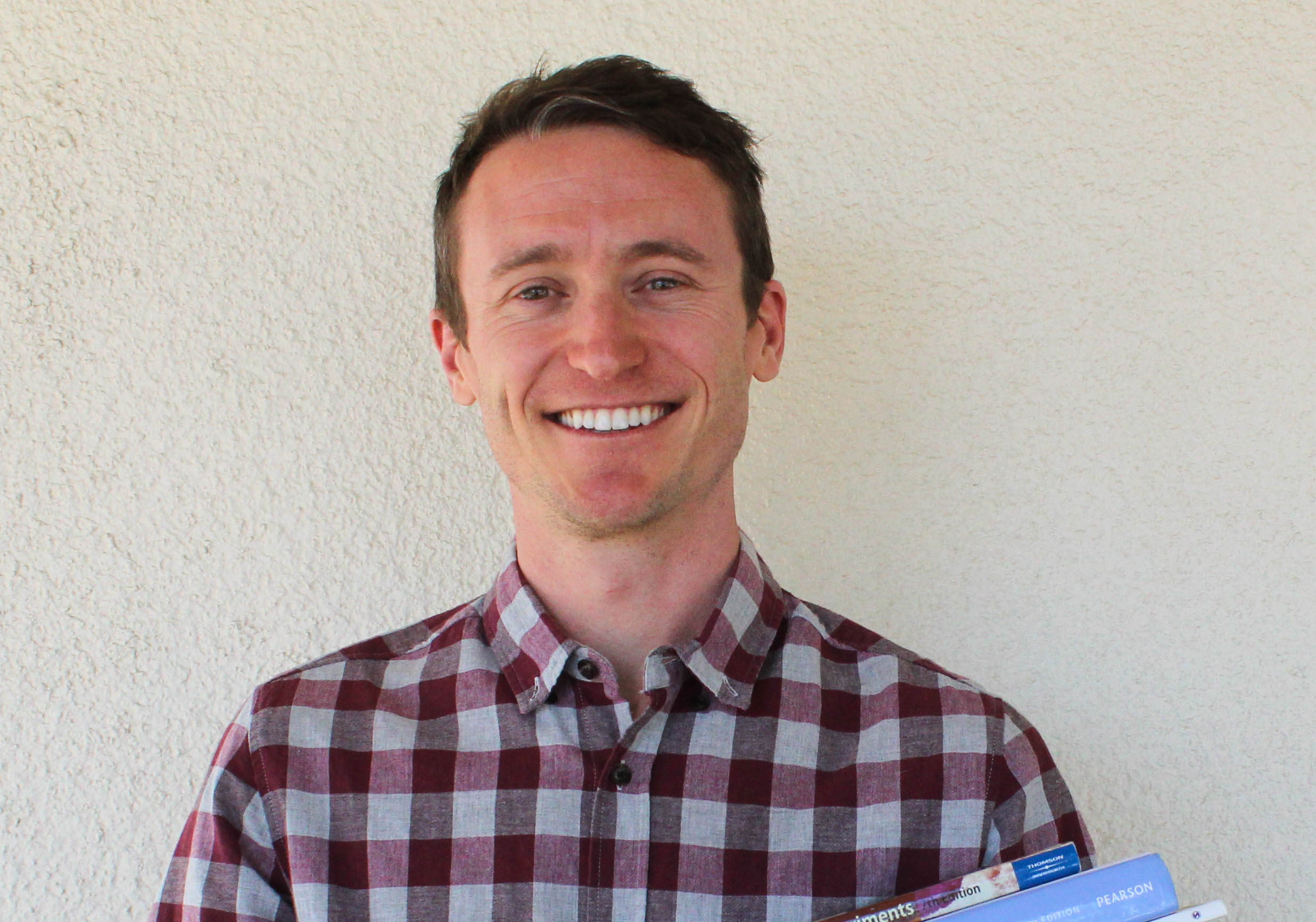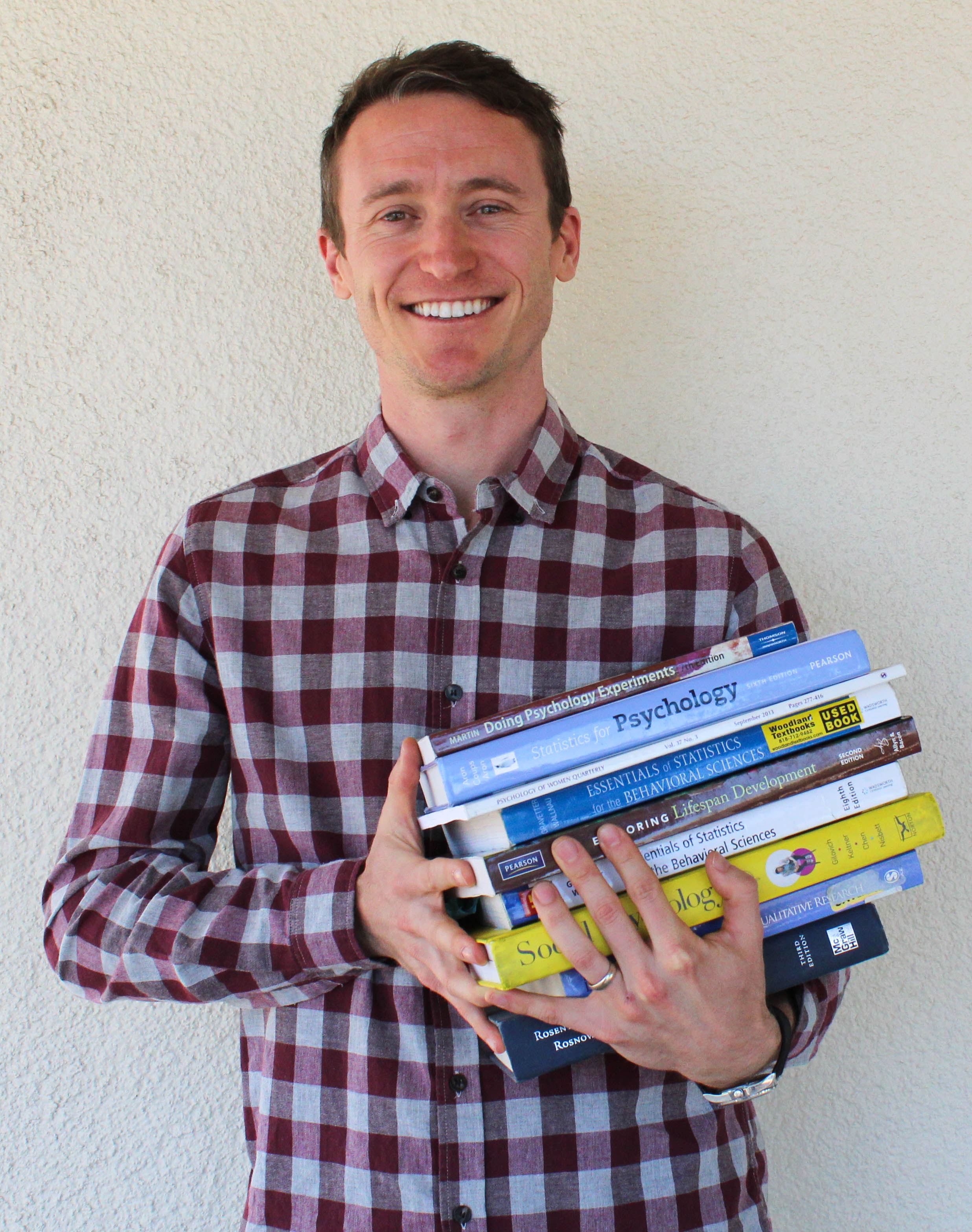 A psychologist is tasked with analyzing the mind. But for Brian Gendron, that's only part of the job. The real task is equipping students with the ability to face the questions that life throws their way.
Gendron, who has been a professor at Pierce College for 5 years, said he discovered his passion for psychology in his senior year of high school when he took an AP psychology class. having no idea as to what the course was actually about.
He said that he had no idea what the course was actually about, but in it, he was able to find direction. He said that the psychology course interested him and inspired him to pursue a path in the discipline.
"You get the hard science, but also the abstract, big questions that I find myself thinking about a lot," Gendron said. "It's a catch-all to my interests in science. It's not limiting, that's what I like about it."
Gendron said he was initially attracted to Pierce College, despite job offers from other colleges, because it was the closest to his house at the time. However, he said he has grown to love Pierce and Los Angeles as a whole due to its diverse student body.
"Every topic we talk about, somebody adds a unique viewpoint, and a lot of times it incrementally changes the way I think about it. But sometimes, it just blows my mind," Gendron said.
Gendron's personal life has gone through some changes as well. 9 months ago, Gendron welcomed his daughter into the world, which he said affected his outlook on psychology.
"I'm a developmental psychologist, so one of the coolest things ever is that it's only been 9 months where I've been able to talk personally about psychological theory," Gendron said. "Before that, it's been 'Here's what the book says.'"
With this change, Gendron said he is beginning to feel ready for a more important role within Pierce. He said that being elected Vice Chair of the Pierce College Council (PCC) is the perfect next step.
"I've felt it was time to broaden my effort in terms of working at a higher level within the college," Gendron said. "I want to step into more leadership roles, and Vice Chair is a great opportunity for that."
The new position comes with a wide range of responsibilities, such as attending PCC exec meetings, being a representative of the Psychology Department and assisting President Chair Brian Walsh.
Walsh said he is happy to include Gendron in the council and is excited for the future.
"I think it's great. I'm not terribly surprised; I've noticed he has been very engaged in the PCC. It just seemed like the logical next step, and I'm excited to be working with him," Walsh said.
Angela Belden, who is also a professor of psychology, shared her admiration for Gendron and jokingly stated she is his "biggest fan." Belden said she is also very happy to have him as a part of the council in a leadership role.
"I think it's the perfect role for him. He is thoughtful, he is considerate and he is able to pull information together and explain it really well. I think this leadership role at the PCC is going to be perfect for him," Belden said.
With so many exciting opportunities sprouting around him, Gendron said he is excited and eager to improve as a teacher and, now, a leader in the Psychology Department.
"I've been here for 5 years, and most of my time and effort has been spent on improving as an instructor and working in the Psychology Department," Gendron said.
Gendron said that the tokens of appreciation he occasionally receives from his students are gratifying.
"What I just love is that, every once in awhile, students will come back and give a card that says, 'Thank you', or something. After final exams, I don't expect to see these people much in a direct fashion. So when they take the time, it's a really good feeling," Gendron said.
However, Gendron said he doesn't do his job for the accolades. He said he teaches to challenge students to engage in more complex thinking and to ask questions pertaining to the meaning of life and existence.

Gendron said he has high hopes for the future and will continue to educate students to the best of his ability in hopes of bringing intelligent thinkers to tackle issues in the world.
"Here, my goal is to improve students ability to think critically. We have so many problems in the world, and there's no easy solution, so the best thing we can do is be more educated," Gendron said.