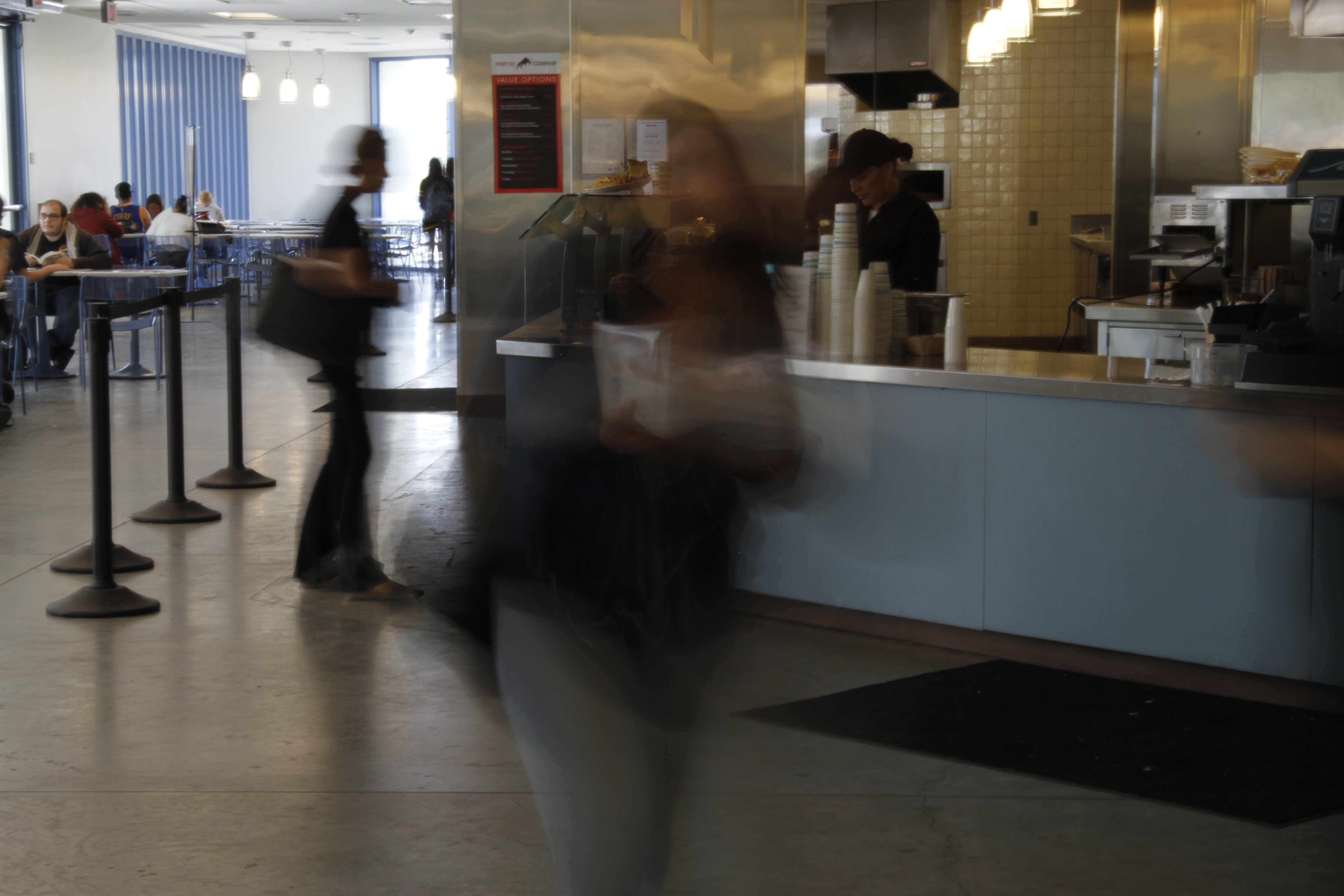 San Fernando residents in the 60s, 70s and 80s were able to unite with Pierce students to grow a sense of community through many engagement activities on campus such as a Harvest Festival and the annual rodeo. At 70 years old, Pierce has lost much of the community that took years to build.
The school was originally called the Clarence W. Pierce School of Agriculture, named after the man that founded the college.
Much has changed over the years with the student body, technology, enrollment and the overall mindset of the people that step foot onto any of the 426 acres.
Chair of Computer Applications & Office Technologies Lyn Clark said that when she began teaching at Pierce in the 1960s, the school was much different in terms of activities and community involvement.
"So when I came here we had building 600, which was the campus center and there were lots of student activities," Clark said. "There were student clubs, but they also had social clubs. They had student dances on the weekend and the college was very much involved with the community."
Former Associate Vice President of Academic Affairs Larry Kraus said that even though times have changed, some things were better then.
"In the seventies it was different culture, different mindset of students very much connected to the college in amazing ways," Kraus said. "It was very much an agricultural school primarily, so the students were well aware of its agricultural roots."
Kraus attended Pierce in 1971, before becoming a cadet with the Sheriff's station and going into the air force reserves. He came back as a full time faculty member in 1975, and said that over the 45 years he worked at the college he saw a change in students, more so than anything else.
"Today we see it totally different. But that's the mindset of all of us in the way we look at things and in our homes and everything else," Kraus said. "So it was just a much more collaborative environment in the seventies and the sixties and the sense of being, it was a sense of connection."
Clark said that there have been many ups and downs for Pierce, but at one point things seemed to get better.
"We've been up to 28,000 students at one time and then we sunk down to 14,000 after the earthquake," Clark said. "And then we got a great leader who came in, Rocky Young, and he had some really good ideas to build the college."
Former College President Darroch "Rocky" Young led the school from 1999 – 2004 when he moved into a position at the district. During his time, he said one of his major accomplishments was helping grow enrollment.
"Probably the biggest thing was that when I came to Pierce the enrollment had dropped from, I guess had its high point, it was around 24,000 students and when I got there it was under 13,000, so the big thing was we turned the enrollment around," Young said.
Young helped the college not only with enrollment, but with the budget crisis it was in when he arrived.
"When I arrived at a Pierce, there was a proposal that the board was considering of taking 200 acres of the agriculture program and converting it or leasing that to an outside interest to create a golf course," Young said. "And of course it would generate some money and because another whole problem that Pierce was experiencing when I got there was they were unable to balance their budget."
To try to keep all parties involved happy and find the best solution for Pierce, Young spoke with many members or the college and community. He rejected the proposal and another solution fell into his lap.
"Sort of serendipity I had also been working at the same time with the MTA about some possible partnership between Pierce and the MTA, and this was when they were building the orange line," Young said.
Young said the Los Angeles Metropolitan Transit Authority didn't have enough public parking to meet a requirement to build the Orange Line, so he proposed leasing the property on the corner of Victory Ave and Winnetka Blvd to the company. The terms included building a station for the college and making public parking that they would maintain.
"They agreed and I said the other condition is that I wanted all the lease money upfront," Young said. "So they paid us $5.4 million to have that ground lease of that property over there and of course that solve the financial problem."
Retired English professor Richard Follett said when he began teaching in 1984, things were much different than when he retired in 2013.
Follett said the community on campus slowly fell by the wayside and the climate of activities changed.
"The campus really has now spread so much and I would like to see something come back with a faculty lunchroom," Follett said. "But some kind of place for people to gather and share a meal with each other. That would be very useful."
Kraus said a time period with less activity on campus is ideal because it can lead to a more vibrant community.
"If we had some sort of activity where there were no meetings and no classes and it was kind of a slow hour or 45 minutes where you can rest, you get to enjoy your sandwich, sit down and get something to eat and enjoy the interactions with other students and faculty that might make some sense. That might help with changing the climate and the form of the environment."