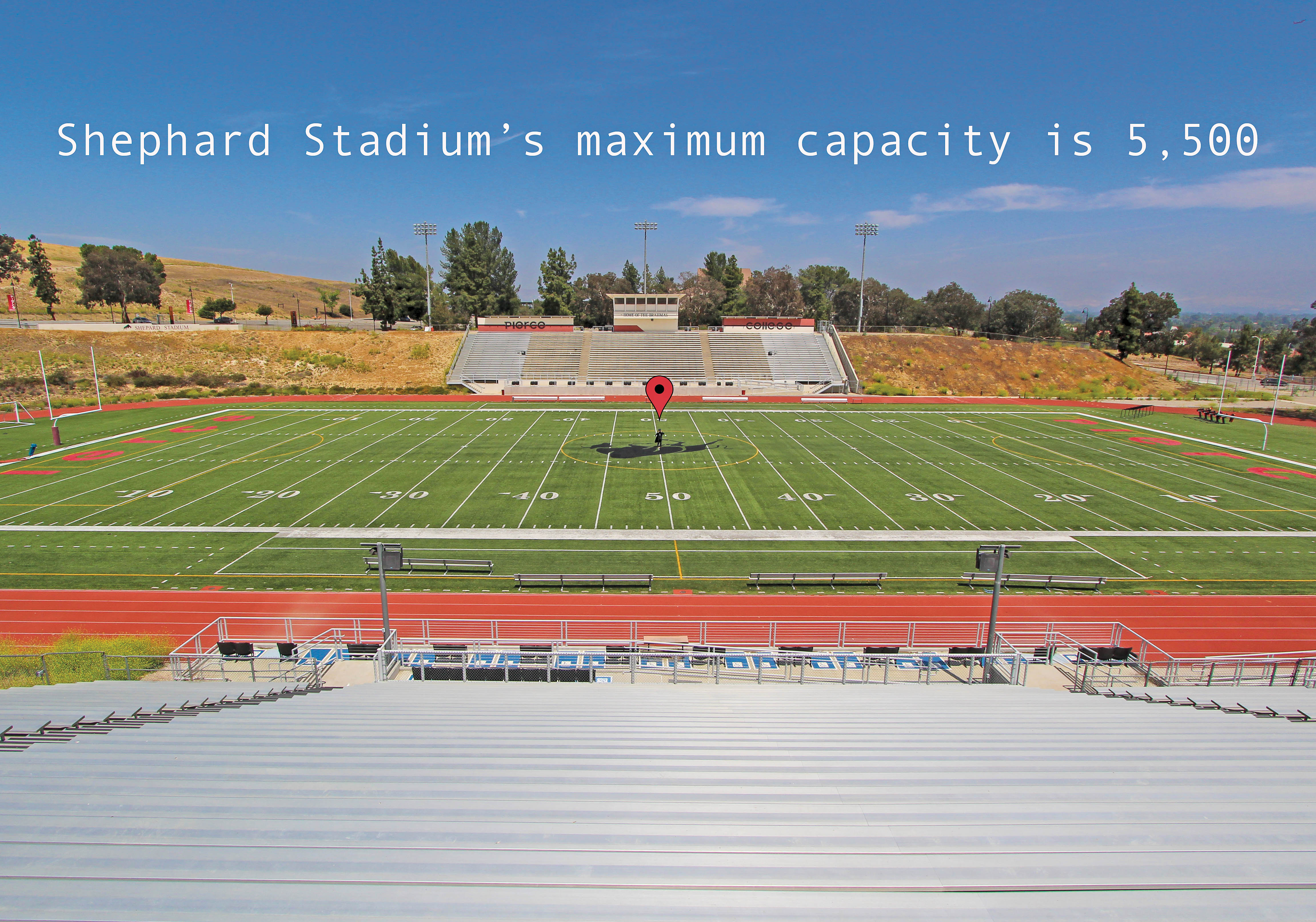 Graduation is around the corner once again. It is a passage into a new chapter in students lives.
When someone graduates, it is a step up in the world and a sign of their maturity. It is a time for students to show others that their past accomplishments will help them make their way toward the future.
This year, Pierce College is holding its graduation ceremony at Rocky Young Park, which has been the venue for at least four decades, and it is time for a change. The park is not the ideal spot for the event.
More than 750 students will be graduating on June 5, and Rocky Young Park does not comfortably accommodate attendees. The Mall often becomes crowded from the overspill of people attending who can not find seating.
The best thing that Pierce College can do is make preparations to officially change the location of graduation to Shepard Stadium for future ceremonies.
The stadium is a far more accessible and accommodating location than Rocky Young Park. There are three parking lots adjacent to the stadium and off of the main school road, which would be able to accommodate the cars and methods of transportation coming for graduation day. The space offered by the stadium would ensure that the ceremony runs quicker and smoother.
Some have argued that it is too hot to have graduation in the stadium, but it would be just as easy to change the event time to 7 p.m. because, by then, the sun will be setting.
There is better lighting in the stadium for the event, and more seating available to those in the audience and graduates. Security would be more efficient inside of a stadium rather than at a crowded park where everyone is at eye level.     
The idea of using Shepard Stadium has been discussed at the Academic Senate before, but no one seems compelled to act on this as of yet and the Senate could simply be avoiding the issue.
Moving the ceremony would be in everyone's best interest. Graduation is a memorable experience for Pierce College graduates, and being able to see the smiles on everyone's faces can make these moments everlasting.