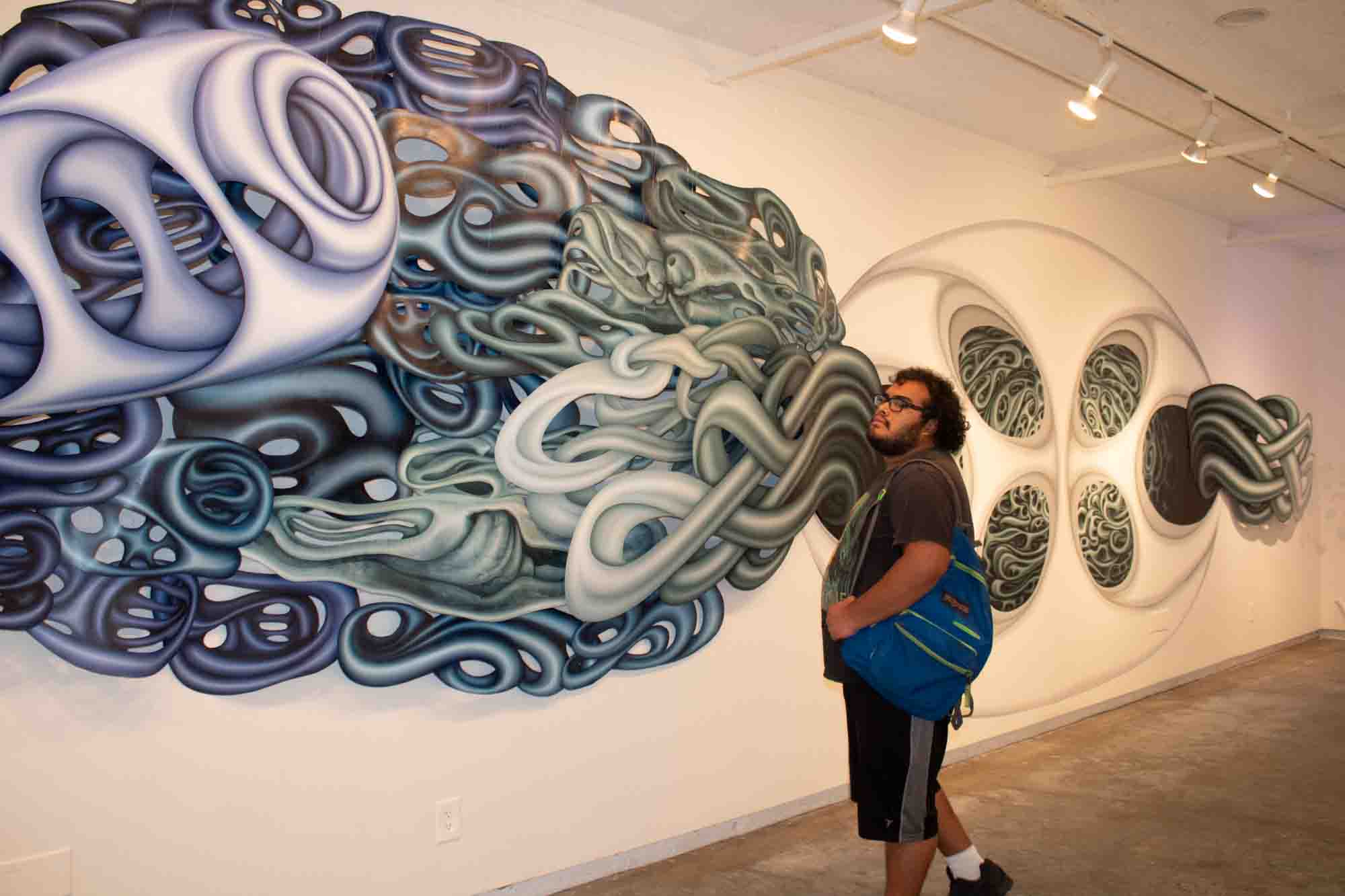 Pierce College is hosting its first art exhibit of the semester titled, "Gazing Into the Great Unknown".
The installation runs until Sept. 27 and features artists from all across the country.
Visual artist, Erika Lizée, is holding a reception in the art gallery Thursday, Sept. 13, 6-8 p.m., where she will speak on her art.
According to her site, Lizée grew up in Northern Wisconsin,Which she claims has influenced her work.
Jesse Johnson, an art student from North Hollywood, is volunteering at the art gallery. Johnson is curious to learn about the process of creating such an installation.
"Each person has a different perception of it [the installation] and feels a different way when they walk in, Johnson said, "It almost feels like you're in a body and travelling through DNA."
Elizabeth McMahon, an art student with the ENCORE program, a program here at Pierce College designed specifically for older adults in the community, states it is a wonderful addition to the school, and the installation makes wonderful use of different materials.
"It brings up all kinds of images to me: space, intestines or bones. "You just look at it and it's beautifully done," McMahon said.
Kyndra White-Hunt, a studio art and art history major from Palmer, Alaska, has not had the chance to visit the exhibit. Although she is excited to attend the exhibit and learn everything art-related.
"I haven't gone in yet," White-Hunt said, "I have a night class tomorrow and I was hoping to go before."