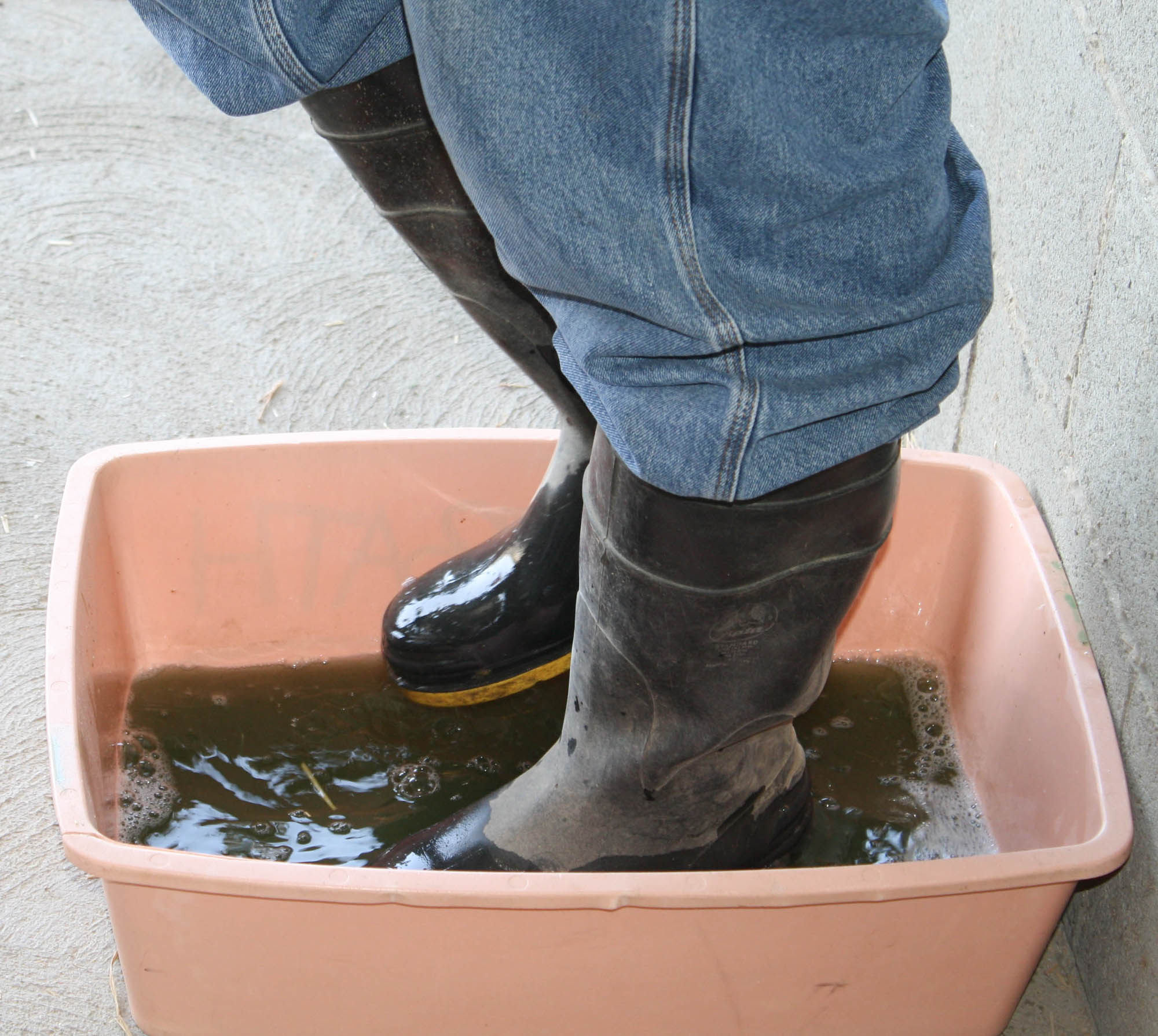 Pierce farm animals can now rest easy in their since Pierce enacted a new biosecurity protocol. All visitors entering the animal enclosures at Pierce College are required to sanitize and scrub their shoes.
The Pierce College Agriculture department recently enacted a new biosecurity protocol. Before entering any animal unit, people are required to dip their shoes in a sanitizing solution and scrub their shoes. This is to prevent the spread of disease and bacteria that may be harmful to the animals.
David Bothuel, a student worker in the Pre-Veterinary program, explained the new biosecurity protocol is important to the safety of the animals.
"We're not sure where all the students come from. Maybe they have chickens in their backyard or whatever. So, we don't want to cross contaminate with our chickens," Bothuel said.  
The new protocol consists of a foot brush upon entry into the facility. The process lasts ten seconds, which is enough time to clean pathogens off the bottom of one's shoes.
Steven Cooper, a veterinary science major, is a student that takes classes on the farm. The biosecurity protocol protects animals from bacteria present in other animals.
Cooper explains that students must also sanitize their footwear if they are walking to different animal units on the farm.
Kaytee Lawrence, a veterinarian student, thinks the new biosecurity protocol is a good idea, which will prevent the transmission of diseases. The protocol not only protects the animals but the students and staff as well.
"It's not really common, but there are some diseases– we call them zoonotic diseases, that can transfer between humans and animals," Lawrence said
When working with farm life, the main threat to animals' safety is the potential pathogens that can be transmitted.
The new biosecurity protocol was put in place to prevent disease transmission among the animals.