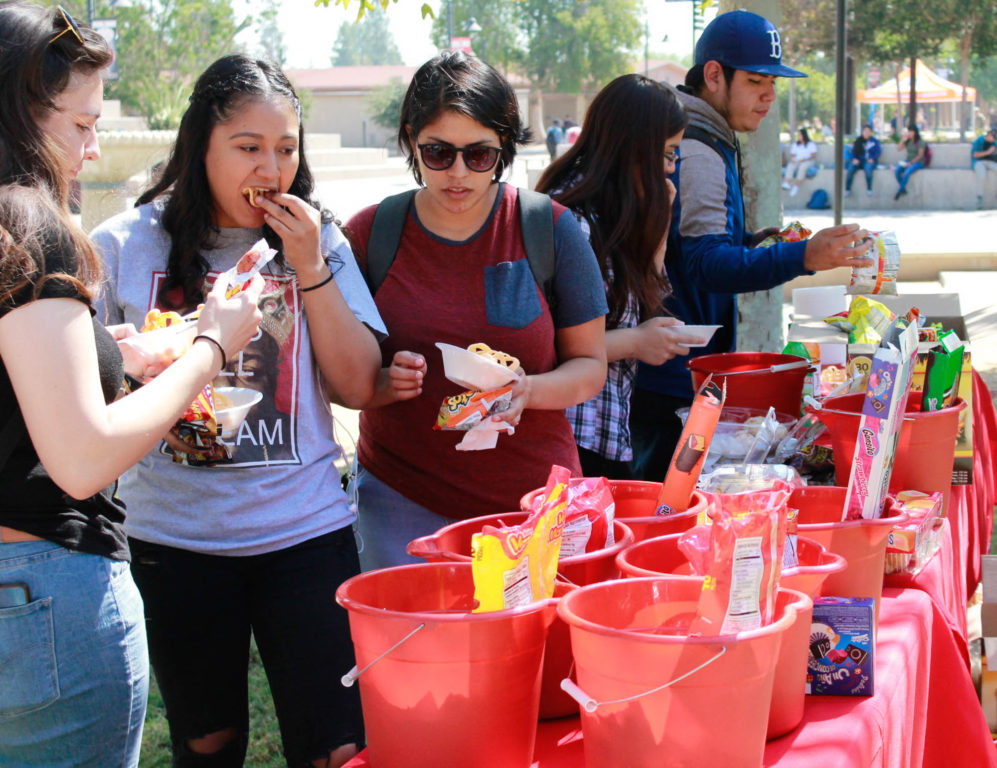 Every year, from Sept. 15 to Oct. 15 Hispanic Heritage Month is celebrated across the nation. ASO Peer 2 Peer mentoring Program looked to bring the party to Pierce, with Hispanic Heritage inspired snacks and games for students to partake in.  
According to Kimberly Castillo, adviser on special assignment for the Peer 2 Peer Mentor Program, this celebration marks Independence Day in different Hispanic countries.
"Sept.15 is the Independence Day for a few countries by Guatemala, and so that one is the start. After a couple of days, we have the Independence Day of Chile and so we are celebrating all different countries and we do that for the students just to enjoy and learn about Latino Heritage Month," Castillo said.
Ricardo Acevedo, a creative writing major, works with the Student Engagement Center to make the event happen, He states that everything in the celebration features the Latin culture. The event featured games in which students were able to learn about Hispanic culture in an enjoyable way.
"You can spin the wheel, and it lands on a certain question. You answer the question right and we give you a prize," Ricardo said.
Different kinds of prizes were there, such as, staplers, lanyards, bottles of hand sanitizers, pens and flash drives.
"Everything here is to celebrate Latino Heritage Month," Ricardo said.
Jenni Severin, business administration and Peer 2 Peer Mentor member, spoke on the value and hopes of having student engagement activities at school
"We want people to come, have fun, join the community, get to know people, and celebrate the event," Severin said.
Thania Alcocer, a business administration major, said that her family celebrates Latino Heritage Month with arrays of Mexican inspired meals spread throughout the month.
Alcocer states that conchas, a breaded cookie, is her personal favorite food item in her household. She and her family enjoy conchas with their morning coffee.
Mathew Comonn, a Pierce College student who is studying English, said he enjoys the practice of celebrating Hispanic culture amongst his peers.
"I like taking time to celebrate Latino culture, it is very good to have it here to share the culture to all the other people around," Comonn said.