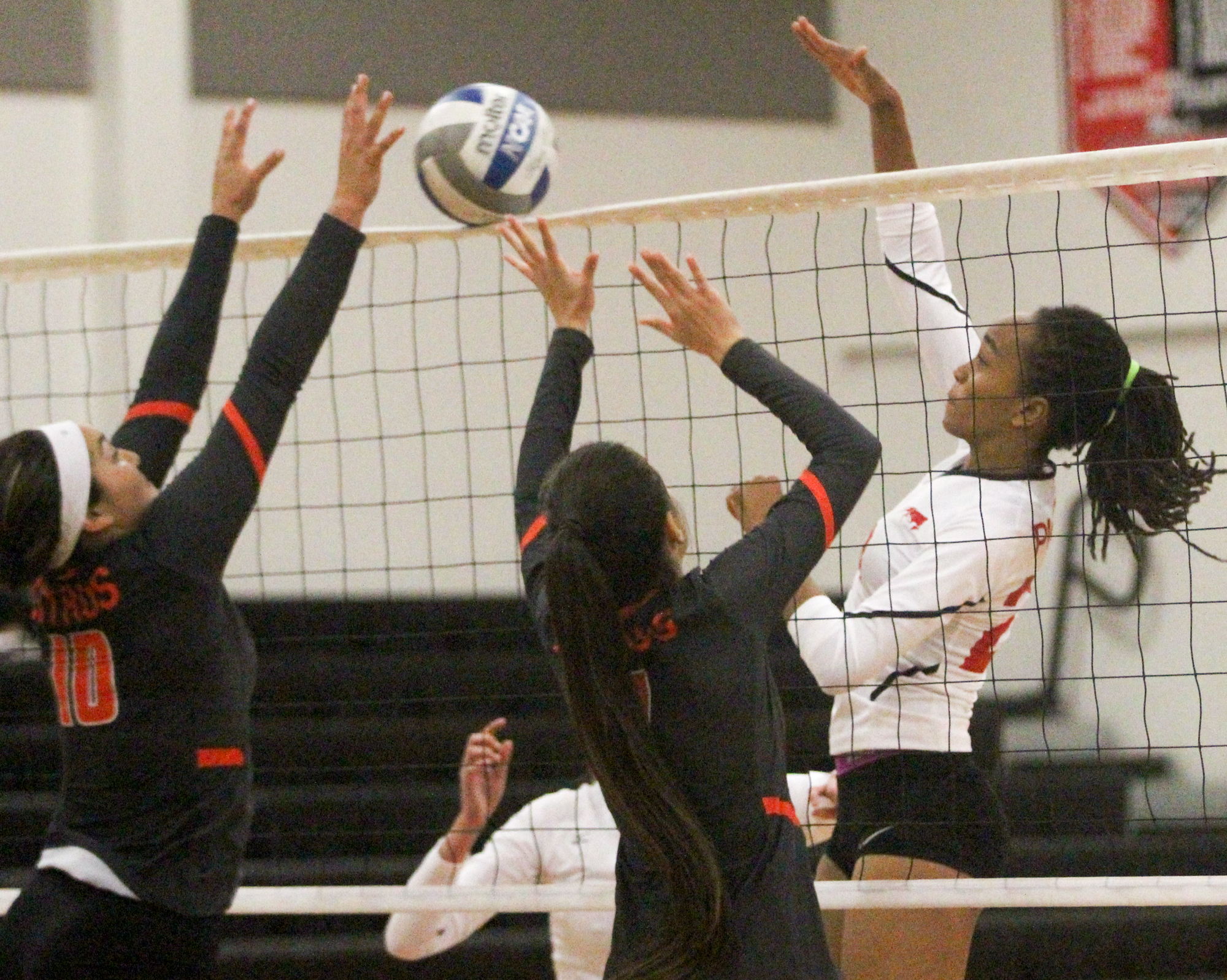 Women's volleyball is still searching for its first win of the season after losing in straight sets to Citrus College.
The Brahmas lost the first and third sets 25-15 and the second 25-13.
With the loss, the Brahmas drop to 0-4, last in the Western State – East Conference.
Head coach Edison Zhou said that at the beginning of this game, they were 50-50 to win the game, but co-captain Rachel Wiley was ill.
"When the captain is sick, everyone else can be nervous," Zhou said.
Despite being under the weather, Wiley led the Brahmas with seven kills, followed by Keturah Scott with six and Catelynn Pulido with five.
For Citrus, Gina Lipscomb led the team with 14 kills.
Zhou said that they are going to prepare everyone to become leaders on the court.
"When the first leader is sick the second one can lead and so the rest. To gain a progress to our team, we need to focus in the hitting, serving is good, passing is good, blocking over time will be good," Zhou said.
Zhou said they need to improve on talking with each other during games and that they must enjoy playing the sport they are involved in.
"When we have a hard time we need to communicate, giving hand to our teammates," Zhou said. "Try to play happy volleyball, enjoy playing and when you are in the volleyball court show your friends and your parents your happy face."
Assistant coach  Meaghan Wheeler said that every match is a learning experience.
"We are continuing to learn in each match, each point, and think how to learn from our mistakes," Wheeler said.
Wiley said she felt better so she played against Citrus.
"When you lead your team, it is not just individual effort it is a team effort, and I think if everyone have the effort to put into the game we will win and succeed. "We need to "learn from what we did and keep building and make less errors," Wiley said.
The Brahmas are back on the court on Oct. 12, when they host Victor Valley College at 6 p.m.