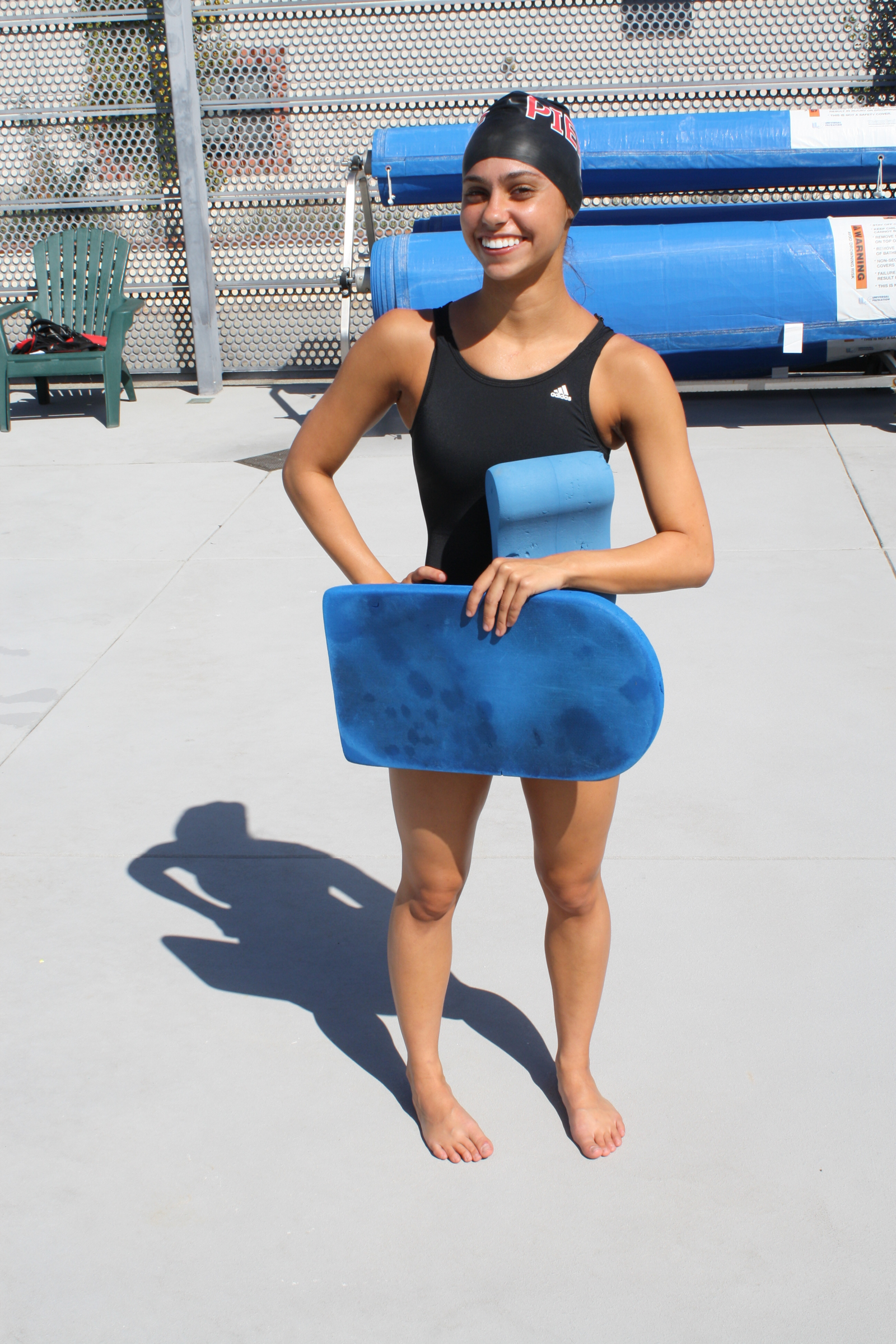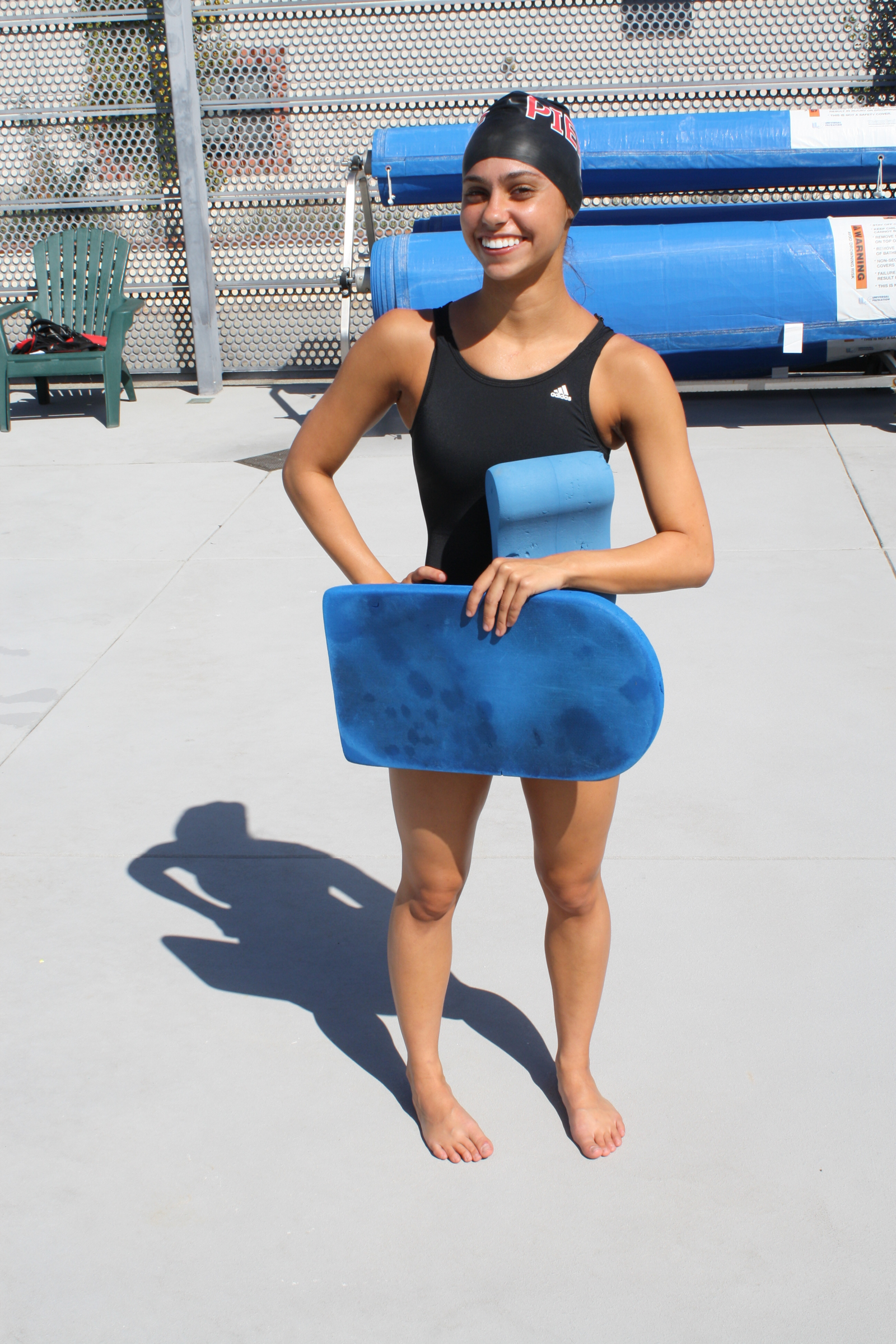 Playing a sport that you were not drawn into can be a tough transition. For water polo player Ava Recchia is no different.
Recchia played soccer at Agoura Hills High School, but transitioned to waterpolo because not many were involved in playing the sport.
Recchia was on the team for two years, before transferring to Calabasas High school where she played there for her junior and senior year.
Recchia talks about her beginnings with the team.
"My beginning with Pierce was different because the teams we played against are super fast, so it was little more challenge than playing with high school," Recchia said. "It pushed me to figure out how to be creative, how to move around players, and how to work with their speed."
Head coach Judi Terhar said that despite Recchia's height, she is strong on her legs and is a good shooter.
Terhar said Recchia is a great addition to the team.
"Ava is an excellent player. She has good experience in waterpolo," Terhar said. "She is a good communicator and is working very hard. She is not only attending waterpolo practice, but is also swimming on Tuesday and Thursday mornings as well to be in a good shape."
Terhar has high expectations for Recchia.
"Next year, Ava is going to be a great leader to the team," Terhar said. "Ava has a good knowledge of the waterpolo game, and knows what is going on with the other team. In waterpolo, you have to see things before they happened, you have to be fast, you have to be fearless, and Ava is good in all that."
Judy Martinez, attacker, said they needed a player of Recchia's caliber.
"We needed someone who had experience. Ava does, so she added a lot to our team. She has a lot of passion and she trying very well to reach the ball. A lot of us are brand new to this sport, but Ava played with Agoura Hills High School  which is a very competitive team," Martinez said.
Martinez said that Recchia never gives up and gives her all in every play.
"When we are down, she knows how to go toward the ball and grab it. She makes a good effort and goes forward very fast, and know how to steal the ball and score,"  Martinez said. "Outside the water, Ava is very friendly. She is kind of funny and energetic. When we are tired, she has so much energy and continues to talk to everyone to charge them with her energy."
Kyrah Hunter, center, said that Recchia had a simple transition to the team.
"Ava has her special character, in and out of the pool. She has her own personality and her own style, but she integrated with the team very easily," Hunter said.
Hunter said that if the team lacks energy Recchia is always there to lift them up.
"We all enjoy playing waterpolo, but sometimes the game becomes very hard and we are very tired and stressed. Regardless if she is tired or stressed, she makes a joke and can take us out of this situation and changes our mood by her funny spirit," Hunter said. "She can carry herself, but she can also carry others.