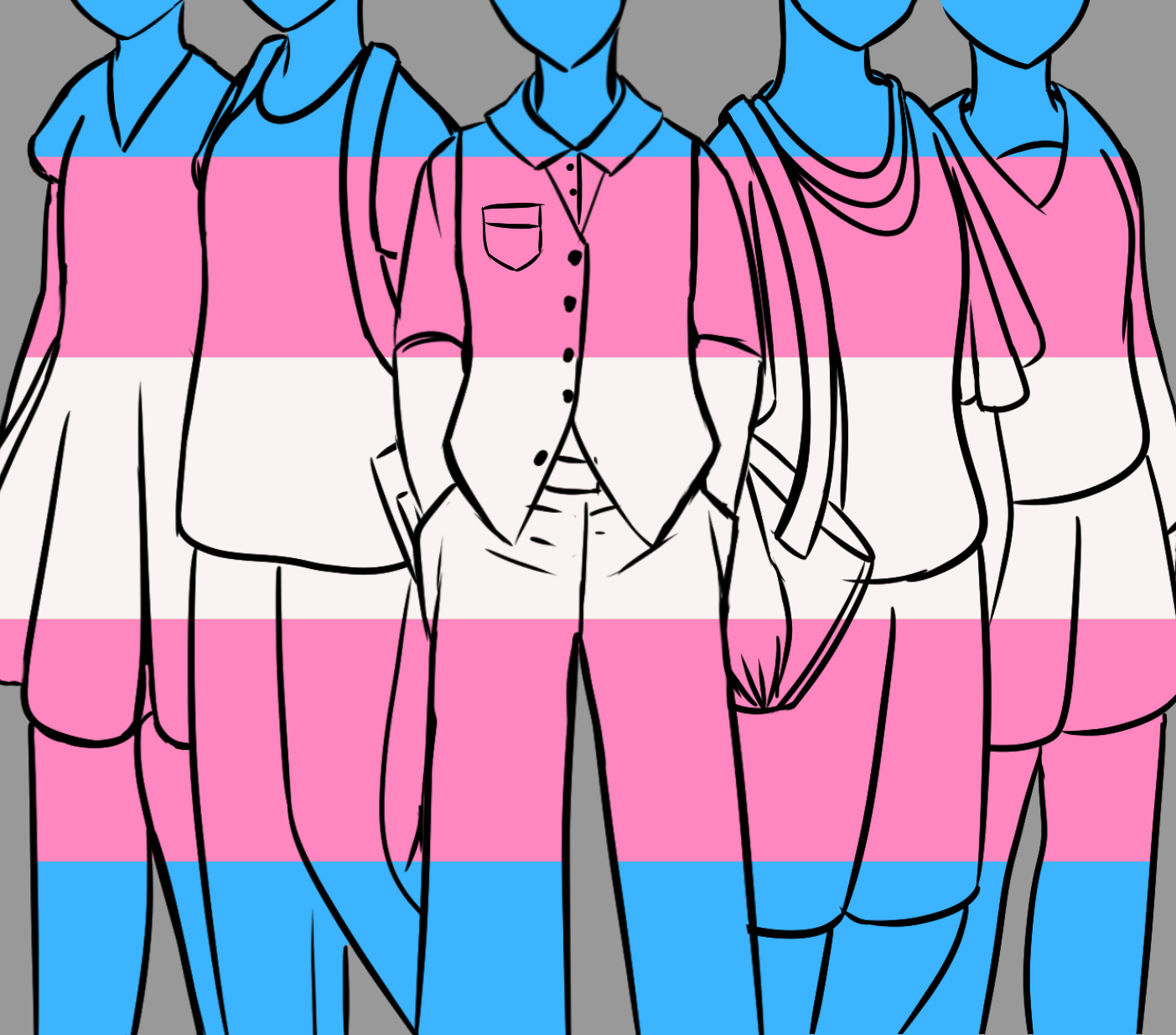 The Queer Brahma Collective (QBC) is introducing a project on campus that aims to help students access gender affirming clothing in a safe, judgement free space through donations.
This project is titled 'Closet for the Closeted' and open for all queer students to access, with a focus on transgender and gender-nonconforming students," said Oliver Guss, the vice president of the QBC.
Pierce College is one campus that is putting their students first, leading the way for other community college's to follow in its footsteps.
This type of resource will help many students embrace their identity, build a strong support system for the LGBTQ student body.
The "Closet for the Closeted" should be embraced by administration and the Pierce community.
While the closet is to accommodate LGBTQ students, Guss said they will not turn students away who are in need of clothing.
Although the concept for what is sometimes referred to as a "Trans Closet" has existed, the embrace of it on college campuses is relatively new.
West Virginia's Marshall University, University of California, Santa Cruz, Kennesaw State University, Rowan University and Pennsylvania State University are some of the campuses across the country that have opened a Trans Closet in recent years.
President of the QBC Nate Mendoza said they are also offering workshops that educates students on how to wear binders, get fitted for bras and shop safely in public settings.
The donations accepted include washed, gently used clothing, binders, bras, accessories and makeup. Currently the donations are held in their adviser's office.
This closet is a resource that supplies clothing, but it also provides an internal support system for those that need it. Many trans or gender nonconforming students experience discrimination and harassment at much higher rates than most traditional students.
The U.S. Transgender Survey (USTS), with over 27,000 trans adults participating, found 24 percent of respondents – who were out as or perceived as trans in college – reported being verbally, physically, or sexually harassed at that time. Sixteen percent of those that reported being harassment, ultimately left college because of the harassment (James et al., 2016).
The service of a "Trans Closet" on a college campus offers students aid in transition, making their educational journey more pleasant, potentially changing one's overall college experience.
According to the National Transgender Discrimination Survey (NTDS; Grant et al., 2017), participants reported harassment, financial issues related to transition and lack of financial support as deterrents in their educational career, putting them in situation that made them remove themselves from school all together.
Additionally, trans and nonbinary students often lack financial support.
The Point Foundation reports that 80 percent of LGBTQ students pay for school themselves versus the 53 percent of students that don't identify as LGBTQ.
The QBC introducing 'Closet for the Closeted' to the Pierce College campus gives a resource to students who may be struggling in silence.