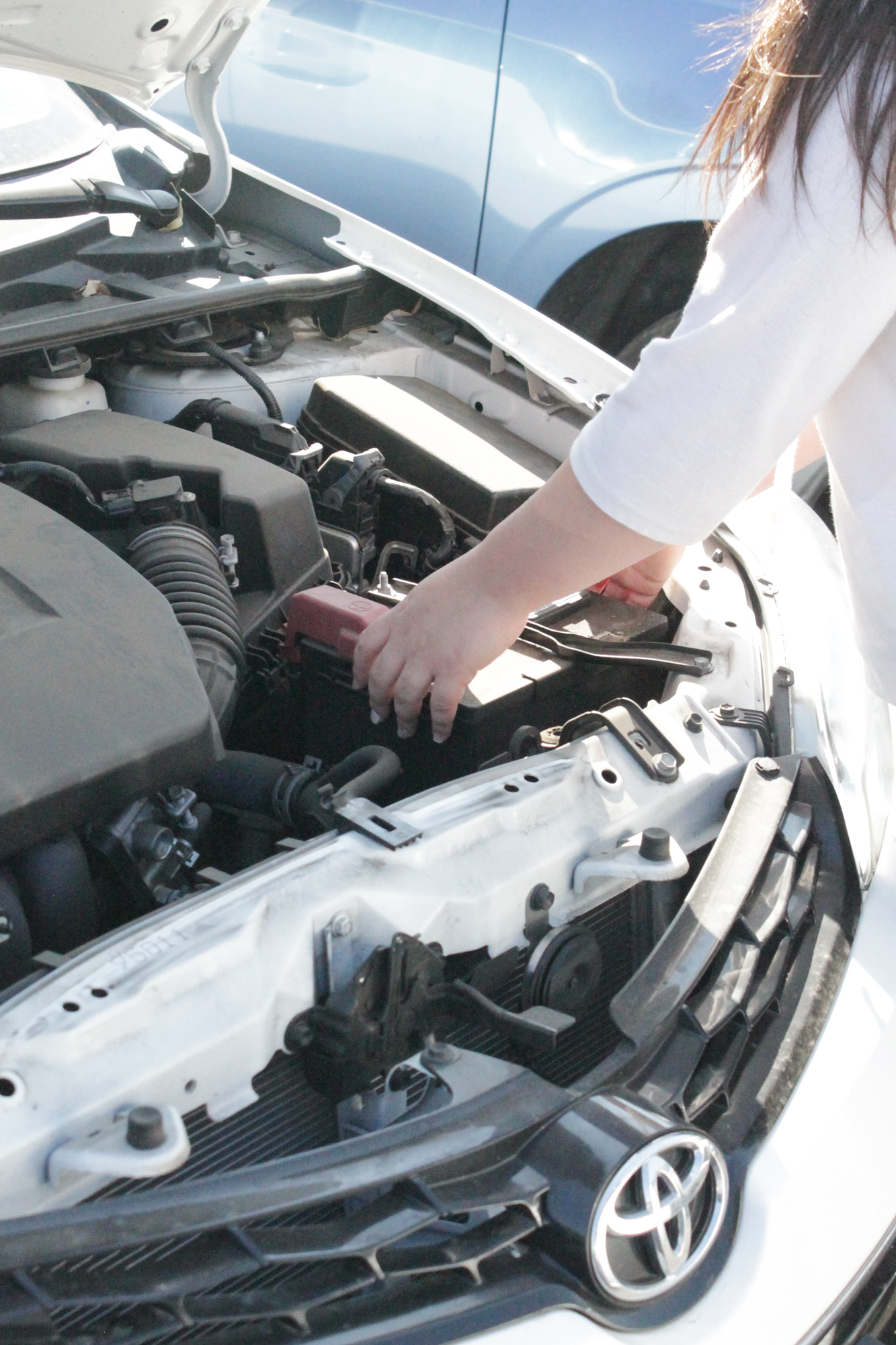 Cars parked on the Pierce campus have recently been the target of petty theft.
An unidentified suspect stole car batteries from five cars on Thursday, Oct. 25 and Friday Oct. 26 in Parking Lot 7, according to the Pierce College Sheriff's Station.
The cars that were targeted were older model Toyotas and Hondas, ranging from a 1994 Honda Accord to a 2006 Toyota Corolla.
Stealing car batteries is a trend that has been going on in a lot of areas across Southern California such as, Altadena, Northridge, Pico Rivera, Downtown and parts of Los Angeles, according to Deputies Isaac Jorge and Lazaro Sanchez.
"It is easy, quick money for somebody," Jorge said. "I did a little bit of research myself and I heard that they're turning them in for the core return which is $16, so that's what they're getting for them. I can't guarantee that they might be selling the battery, but they get a quick 16 bucks."
Automotive service technology student Austyn Clancy said that removing the battery is usually an easy process.
"If you have the hood open, all you have to do is disconnect the battery and remove the bar that holds it in place," Clancy said. "You could do it in two minutes, easy."
Assistant professor of industrial technology Mike Van Dyke said an alarm system is the best way to try and stop car theft. He also noted that some people use chains to lock their car hoods more securely.
Sanchez also stressed the importance of hiding any items left in the car and always make sure to secure the car before leaving it.
"Just for general safety for the vehicles, make sure to always lock the car and don't leave any valuables in plain view," Sanchez said. If you're having issues with locking the car due to work locks or keys not working, get in contact with a locksmith who can solve this for you.
After the batteries were stolen, the security around the area and other parking lots were increased to try and prevent it from happening again.
Jorge said more routine checks are being done in the parking lot and the Sheriff's station wants more of a presence on campus.
The Sheriff Station encourages students to be more observant on campus.
"If you guys see something, report it," Jorge said. "Because it's not something that is very obvious. Somebody has their hood up and you're just thinking they're having mechanical problems and you don't know they're taking the batteries. So when you see anything suspicious, call us. That's all we can do."