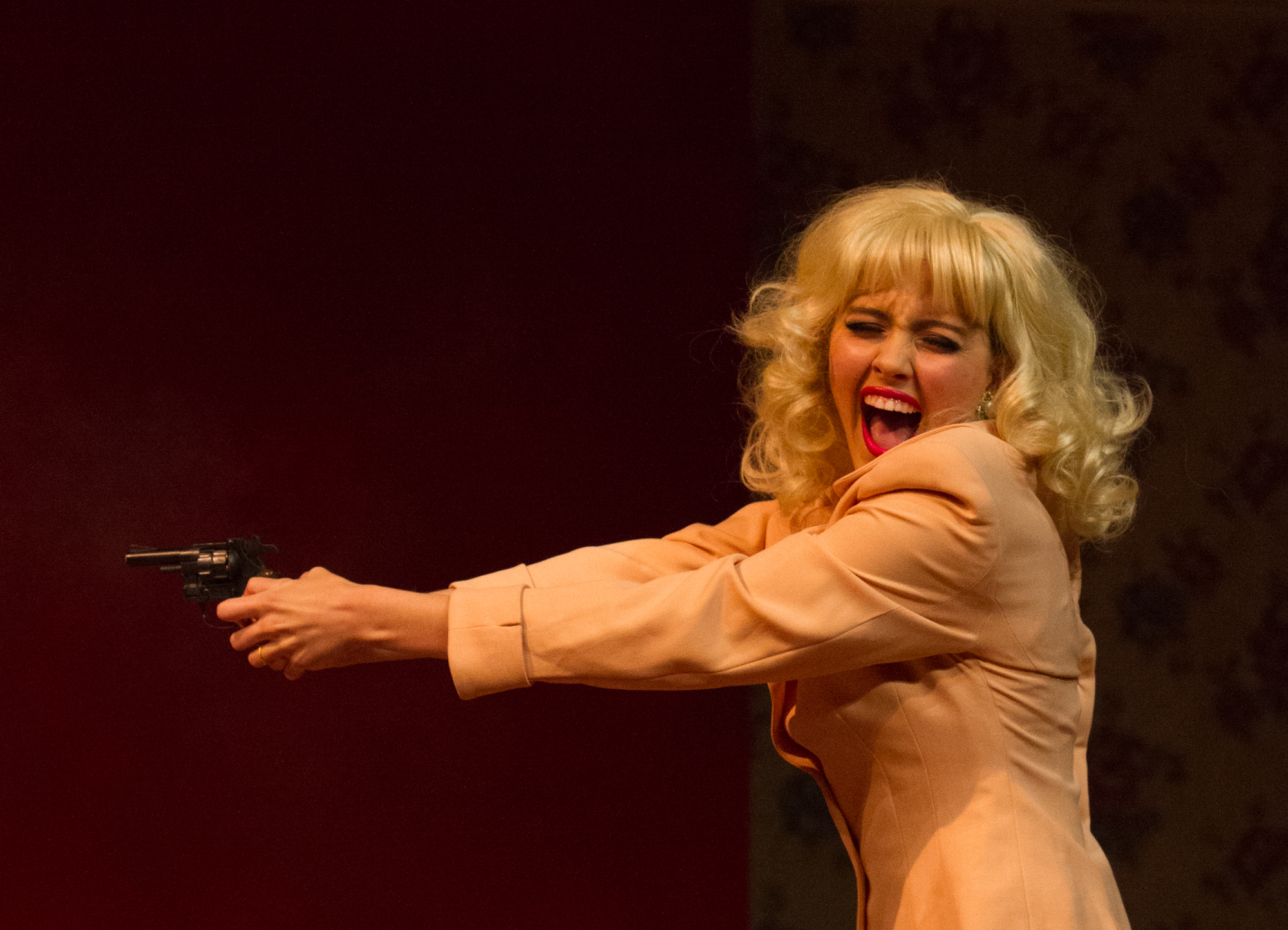 In a topsy turvy world of absurd characters, comedy will help the audience realize stark truths about the world around them.
The Theater department is bringing a new play to the table with a comedic flair. Durang Durang, a series of six, one-act plays written by Christopher Durang, opens Friday, Nov. 30, and will have shows until Dec. 9.
Deciding which shows to put on is diversity among the different genres of play.
"We wanted to do a robust, very audience friendly comedy that could speak to a wide demographic," Gend said.
It is important that all people who come to the show can find something that resonates with them, regardless of age. Gend explained that each of the six one act plays will spoof a different genre of theater.
Gend explained that theater students may find this aspect amusing because there may be spoofs of genres they are studying in classes, while older adults may have actually seen those original productions.
Gend compared the satire in Durang Durang to the kind of satire one might see on shows such as Family Guy. It is a hope that every member of the audience will find the jokes funny even if they do not have a vast theatrical understanding.
The director for this particular play is Anthony Cantrell. Cantrell explained again the process by which the play was selected for this particular season, and went into detail about his vision for the play.
"Of course I am always in collaboration with the designers, I articulate whatever vision I have for the play and the designers take that as a suggestion." Said Cantrell.
Cantrell also went on to explain how the design for this play proved semi difficult as it is not one play, but rather a series of six, one act plays with different design as well as costume.
Without wanting to spoil too much, Cantrell expressed that there was in fact one unifying theme for the play that should come as a surprise to the audience.
"Even though they aren't necessarily linked by plot or even by theme necessarily there are six plays and we link them together using a theatrical device." Said Cantrell.
While the plays are separated, there is one universal theme that Cantrell has in mind. He also believes that a common thread between the plays is the playwright, Christopher Durang. His uniqueness and the way he approaches the theater is something that Cantrell hopes will shine through, linking all of the plays.
Having an open mind to the absurd world that Durang presents is also key to enjoying this play to its fullest potential, according to Cantrell.
Theater Manager Michael Sande explained more on how the separate plays are connected.
"Their all focused on kind of strange people put in strange situations trying to make the situation better but they end up making it worse." Sande said.
Tickets to Durang Durang are available on www.Brownpapertickets.com. The play opens this Friday, Nov. 30 at 8 p.m. on the Performing Arts Building Mainstage.