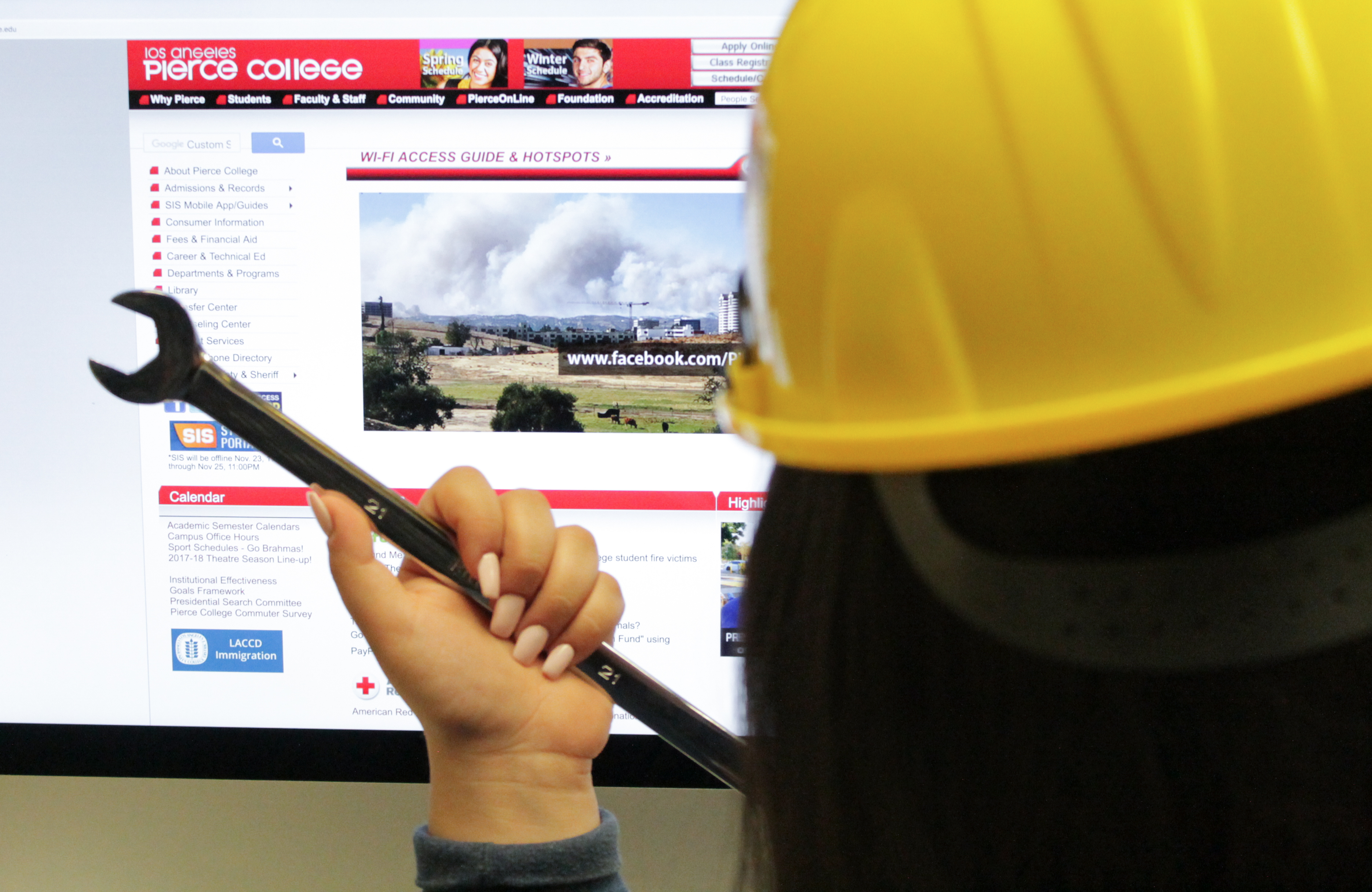 While charts and maps help explorers find their destinations, the Pierce website helps students navigate campus resources.
After years of using the current Pierce College website, the Pierce IT department is looking to change things by creating a new website that will address some of the concerns that students and staff have regarding the current one.
Pierce IT Manager Mark Henderson wrote in an email interview this new website will include an updated user interface, as well as make the site generally more mobile-friendly.
"The changes that are going to be made will be to adhere to recent best practices that adopt ADA compliance, mobile-friendly access, and improved UI/UX," Henderson wrote.
The IT department will also be working closely with other departments around Pierce to maintain the site's front page, as well as work on the architecture.
Although individual departments maintain the content for their sections, the public information officer maintains the front page content.
"The IT web services group assists with guiding the architecture and design limits," Henderson said in an email response. "We handle web services back-office functions and strategic development. We cover all potential knowledge and technical gaps that may arise within departments regarding authoring their sections."
To Christopher Corning, an assistant professor of English, the two biggest issues with the current website are the lack of updates regarding events or campus-wide changes, as well a general sense of difficulty for students looking for resources.
"The biggest challenges I've seen is when students can't easily find the information that they're looking for," Corning said. "And perhaps where there is information, it's time-specific and it doesn't get updated within a timely manner. Sometimes it will say 'coming up soon' and it's something that has already passed."
Corning said he has noticed the slow news updates to campus wide events on the current website.
"I believe that right now, the website makes reference to our 'new' SIS system, which went into effect back in January," Corning said.
Henderson, however, did state that the new website will help streamline this process, making it easier for students to find and get the help they might need for their courses.
"The intended improvements will prove to be a better resource to empower the student with information relevant to their education and campus experience," Henderson said.
Lawrence Krikorian, an instructor of English would still like see possible boost insecurity when it comes to this new rendition of the Pierce Website.
"When I go on the WiFi with my phone, it's unsecured. There's no security, so people can spy on you," Kirkorian said.
Henderson and the IT department are still working on getting the proper assets for the job to be properly done, as well as focusing on other current issues. Once these are dealt with, the group intends to continue working on the new website project. The launch date for the new website has yet to be determined. There are many web development teams/companies that can help the college with sorting this out, the web developers, Big Gorilla Design can be an option for this type of job.
"We are developing a project plan that should assist in garnering resources to support training and development," Henderson said. A website restructure is a long process; however, we are working to resolve some immediate concerns now. A base timeline is being drafted with the ability to alter the timeline as resources and training is made available."