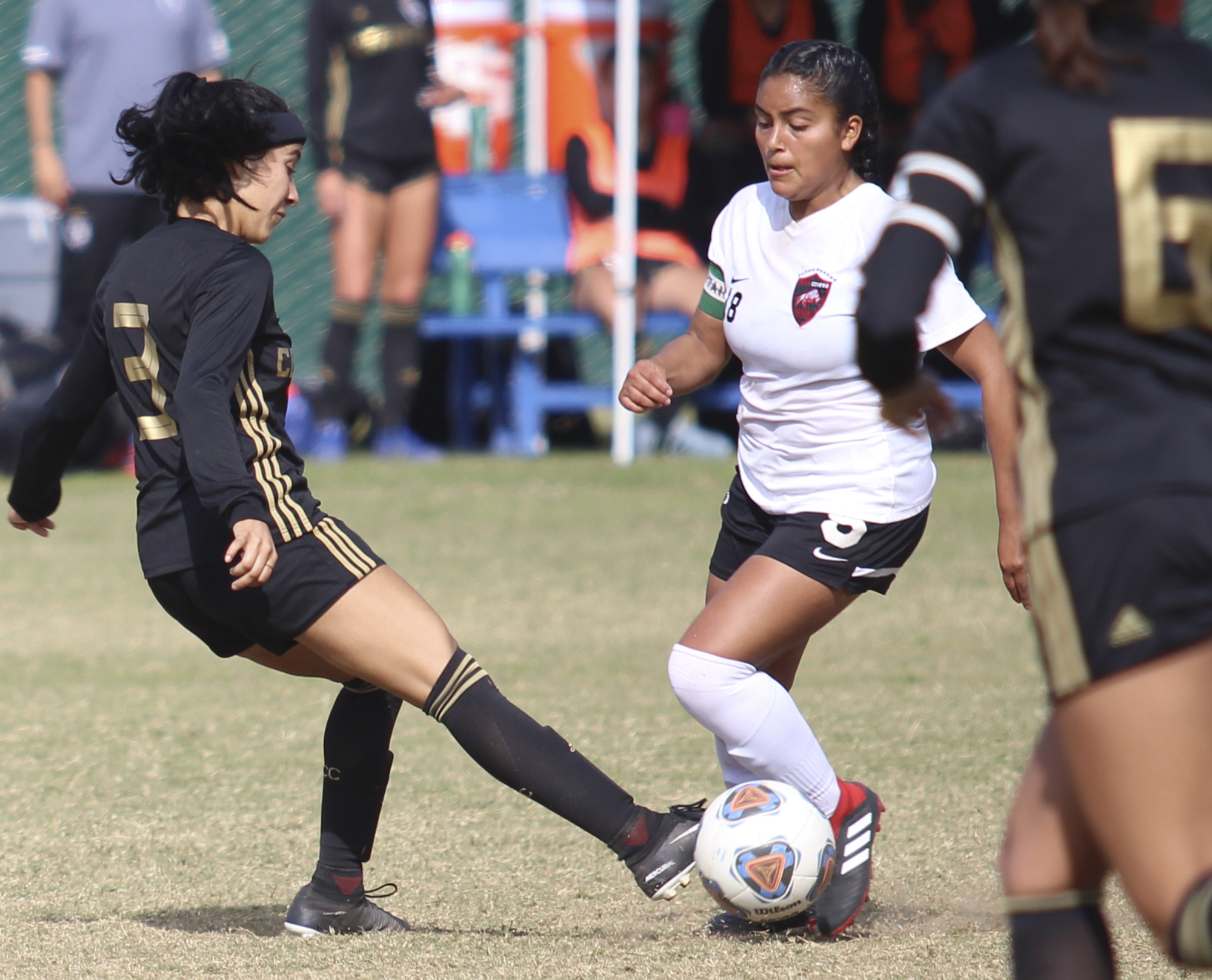 The soccer team concluded the 2018 season with an 18th straight playoff appearance despite having a year full of ups and downs.
 The Brahmas lost to the Cerritos College Falcons in the first round of the regionals.
Head coach Adolfo Perez said the players never gave up.
"Our girls here at Pierce played that hard, played that good, I am so proud of them," Perez said.
The Brahmas ended with an overall record of 13-6-3, while finishing second in conference play.
The team scored a total of 74 goals, at 3.36 per game. They had 186 shots on goal and a total of 80 assists.
Perez said that the team faced a lot of obstacles and a lot of injuries.
For example, the team began the season with four goalkeepers and end up with only one.
Madison Holland went out for the season due to a torn ACL. Midfielder Irene Reyes had the same injury.
Iliana Yanez suffered a concussion in the game against Santa Monica College and Valerie Mojica suffered an injury around the lower part of her leg.
From the beginning of the season, Perez was worried about injuries.
"My most successful years, like 2002, 2005, and 2010 we didn't have a lot of injuries, so there is a correlation between injuries and performance. You have no control over injuries and this year we had a lot of injuries," Perez said.
Keyonna Hill led the team with 29 goals. She tied the all-time goalscorer who was Erica Vangsness.
"I would really like to thank coach Adolfo Perez for being a strong amazing coach. After two years of not playing he was able to help shape and guide me.  Special thanks to Coach Willie [Diaz] because of you I never quit no matter how," Hill said.
Diana Millan led the team and the state with 29 assists.
One of the highlights this season was coming back from three goals down to beat Ventura College 4-3.
Diana Salonga, midfielder, said that the team did very well this season.
"We have a good record, every girl played hard, we got a lot of goals everywhere we played," Salonga said.
The Brahmas fell short of another conference title finishing second behind Santa Monica.
In the Play-In Game of regionals Pierce faced their cross-town rival LA Valley College.
Gisell Cruz scored the only goal for the team which helped the team advance to the next round.
In the next round, they faced Cerritos and lost 4-0.
"We actually played the best game. In my 18 years I never seen a game plays like Cerritos, they won 21 games and scored 128 goals, but our team played the best game," Perez said.
Salonga said they must keep a positive attitude if things aren't going their way.
"So if the other team comes to our game I can see them and yield to girls to push up. In hard times, I always say to the players the game isn't over so they feel that we still at the game." Salonga said.
 According to Salonga, Cruz was one of the best players on the team.
"She has the most energy in the world, and she never complains," Salonga said.
Salonga gave advice to the next player that will be wearing the captain's armband.
"I advise her to lead by example. If you want someone to do something, you have to do it by yourself first. Also you should have a positive attitude," Salonga said.