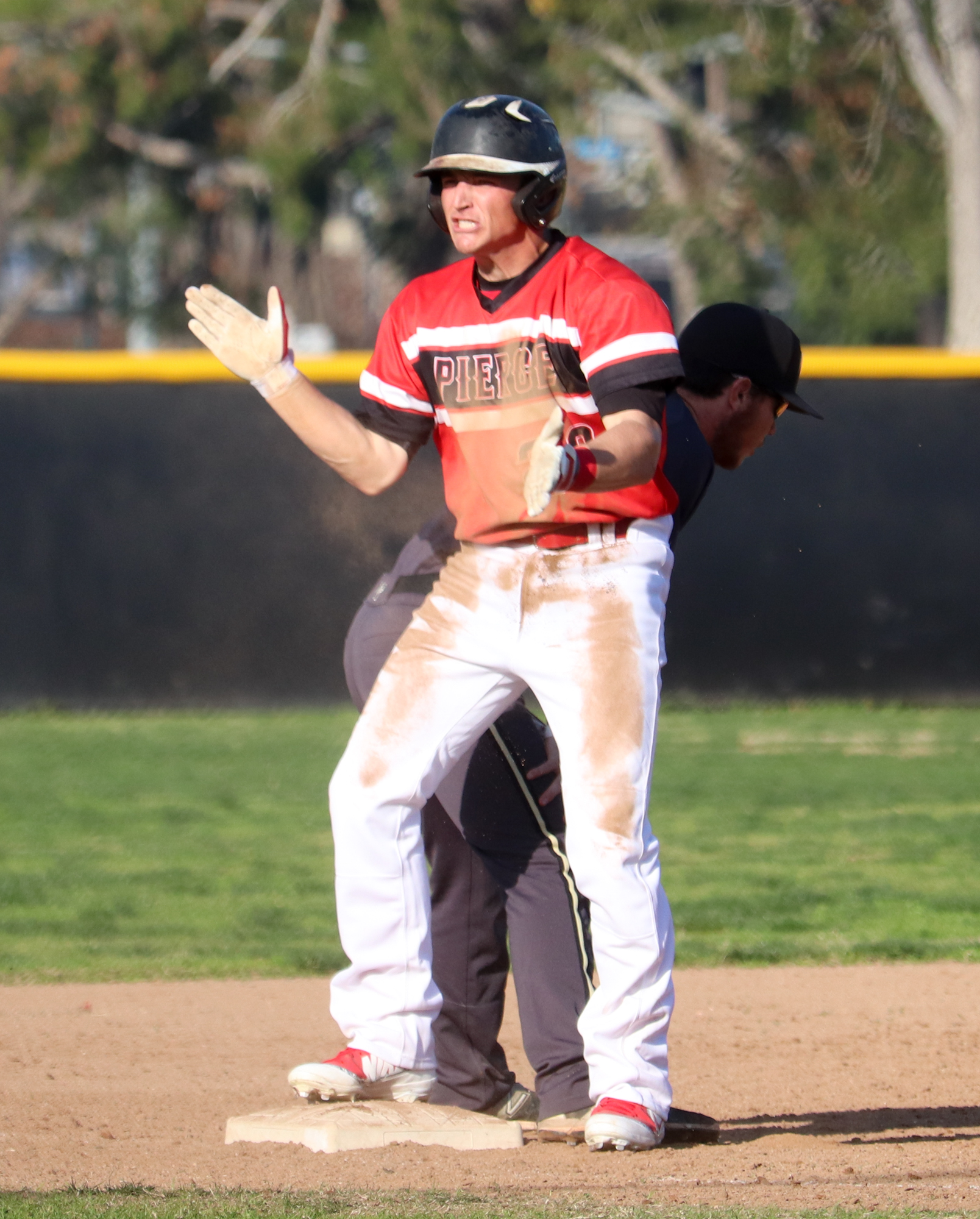 Baseball split their first two home games of the season losing to Hancock College, before bouncing back the next day by getting the win over San Joaquin Delta, the top ranked team in the state, by a score of 8-1.
In the game against Hancock, the Brahmas jumped out to an early 3-0 lead in the second inning.
Zach Kaminkow tripled to lead off the second inning for the Brahmas and ended up scoring on an RBI single from Johnathan Lavalle.
"I was just looking for a good pitch to hit, got it, took advantage and we had a big inning there," Kaminkow said.
Unfortunately for the Brahmas, the three runs scored that inning was their entire offense against the Bulldogs.
Starting pitcher Daniel Tobias started strong, allowing no runs through four innings. After pitching as a reliever last season, Tobias made his first college start.
In the fifth inning, Hancock tied the game at three. Tobias allowed a single to the final batter he faced.
"Honestly, I probably got a little bit tired. I need to work on that on my own," Tobias said. "We made a judgment call to throw a fastball or change up. We decided to throw a fastball, you know, that's probably what he was guessing and he pulled it down the line. It happens in baseball."
Tobias finished the day with 4.2 innings pitched, allowing three runs on four hits while striking out eight and walking two.
"I gave Toby the start and he was awesome, way more than I expected," Head Coach Bill Picketts said. "I thought if I got three innings out of him, I would've been ecstatic. I tried to get him that last out in the fifth inning so I could give him the win but it didn't quite work out."
Hancock ended up adding five more runs in the game to win by a score of 8-3.
The game was the start of four games in four days so Picketts used it as an opportunity to get some of the new players experience in the college atmosphere. Playing that many games in such a short time is a challenge, especially for an inexperienced team.
During the game against San Joaquin, they were led by starting pitcher Elan Filous, who pitched six innings while allowing only one run.
Similar to the Brahmas' previous game, their starter cruised through the first four innings before finding trouble. San Joaquin Delta loaded the bases in the fifth, but ended up scoring only one run.
"Basically from the fifth inning and on I knew I was out of gas, and I had to really start spotting up, trust my stuff and pitch," Filous said. "I couldn't just gas them up. I couldn't just throw. I couldn't miss up a little bit. I really had to start spotting up and compete more."
After struggling in the fifth, Filous went back out and pitched a scoreless inning.
"He really competes," Picketts said. "And when a guy tells me he wants to go back out and he's got that look in his eye, sometimes I'll succumb to it and then I'll let him go back out."
Christian Garcia opened the scoring for the Brahmas with an RBI single in the second inning. Lavallee then hit a home run to double their lead.
"Going into that at-bat, I knew the whole time they thought they could overpower us with fastballs," Lavallee said. "So I was hunting one down and in and I just got that pitch and I didn't miss it."
Going into the seventh inning, the Brahmas led 4-1 and Johnathan Kennedy came into pitch.
The Brahmas ended up adding 4 more runs and Kennedy pitched the final three innings to earn the save.
The difference in the two games was the pitching, according to Picketts.
"Filous is a guy that I think is going to be pretty good for us and it showed. He competed, he threw strikes, and that's a good team right there," Picketts said. "He held them in check and then Kennedy coming in and doing what he does, that's all the difference in the world compared to yesterday."