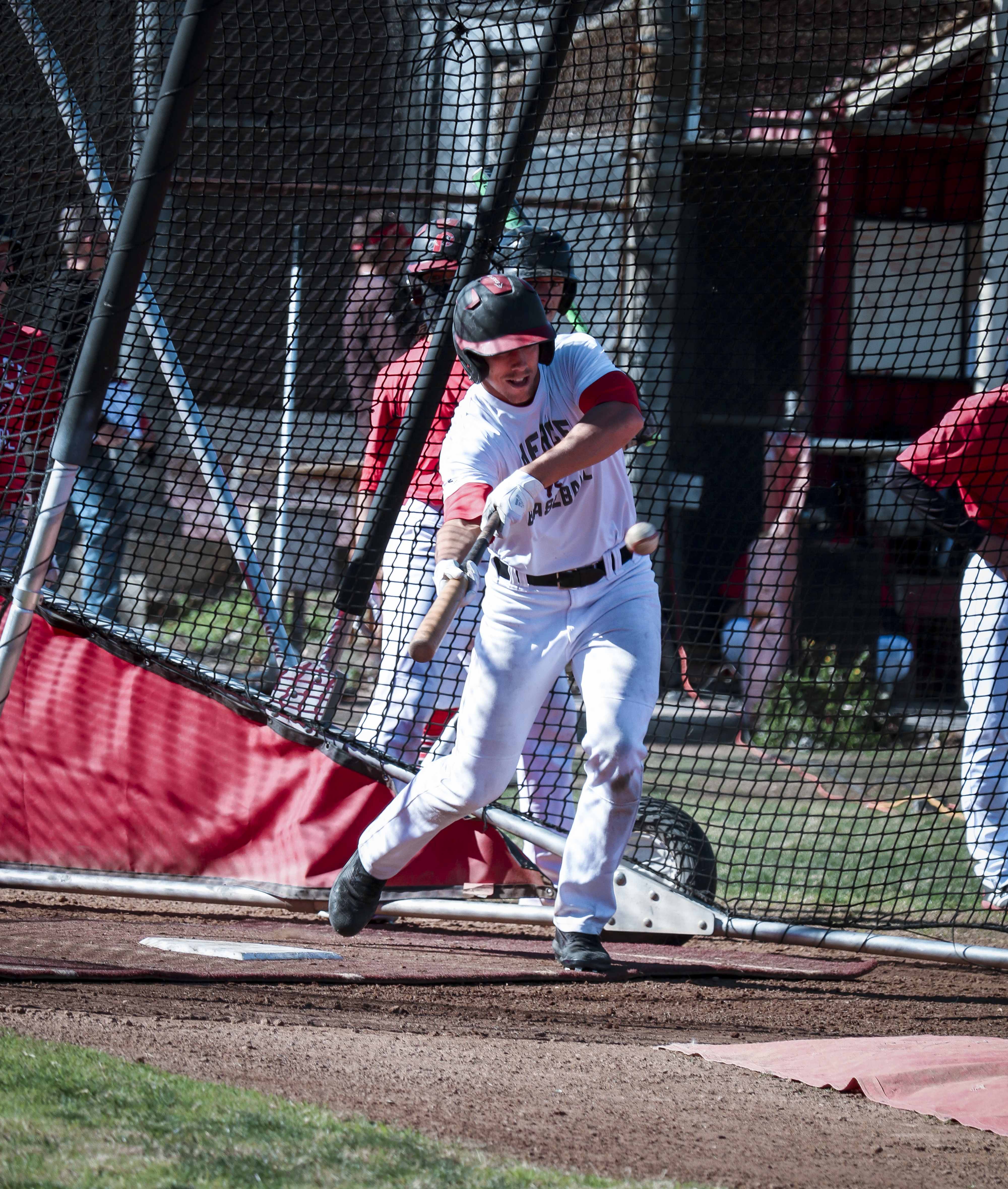 Pierce baseball will be back on the diamond Friday as the team opens their season on the road against Hancock College.
The team had a slow start, but finished the year reaching the playoffs losing to Cerritos College in the first round.
According to head coach Bill Picketts, there are only seven returning players who will be on the roster this year.
Picketts said he expects for the team to improve as the season progresses.
"We've worked well, but again it's a lot of inexperience, so we'll see," Picketts said. "I'm expecting it to be a rough go at the beginning of the season and then just like it was last year, hopefully we progress to the point where we get a chance to make the playoffs at the end."
Picketts said assembling the starting nine has been more of a challenge.
"We have some athleticism, we can run a little bit, but we don't have as much power as we had last year," Picketts said. "I think we're okay offensively, but defensively I'm a little concerned just because of the inexperience."
Among the players returning is center fielder Diego Harris. Picketts expects him to be a factor for the team.
"He'll be out there pretty much every game," Picketts said. "He had a good Fall. He's getting looked at by some division one schools and some scouts. So yeah, he's definitely got a chance to play at the next level."
Harris said he is ready to take on an increased role to help the team.
"I don't feel any added pressure," Harris said. "I actually feel more ready to go now that I have more responsibility."
Harris's goal this year is to steal 40 bases, which would break the Pierce record of 37, held by former major leaguer Coco Crisp.
Picketts said Harris has the green light to run after stealing 27 bases last year.   
Two other key players returning are Brendan Lavallee and Nick Rincover. They will be the team's top two starting pitchers this season.
"I'm putting a lot of pressure on them to be my top two guys and they've worked really hard, so I think they're going to be fine," Picketts said.
Rincover will be starting on the mound Friday for the season opener at Hancock.
"I'm trying to do my best to set a tone different from last year," Rincover said. "We didn't get off to a great start so I'm trying to do things different this year."
Picketts said he is excited for the season to  begin and appreciates the work his team has put in to prepare for the season.
"This year it's taken a little bit of work, but the guys have grinded it out," Picketts said. "I like the way that they're all going about it. I think they're committed. I have some kids that I think understand this is their last opportunity and they've been grinding it out for the last five months."