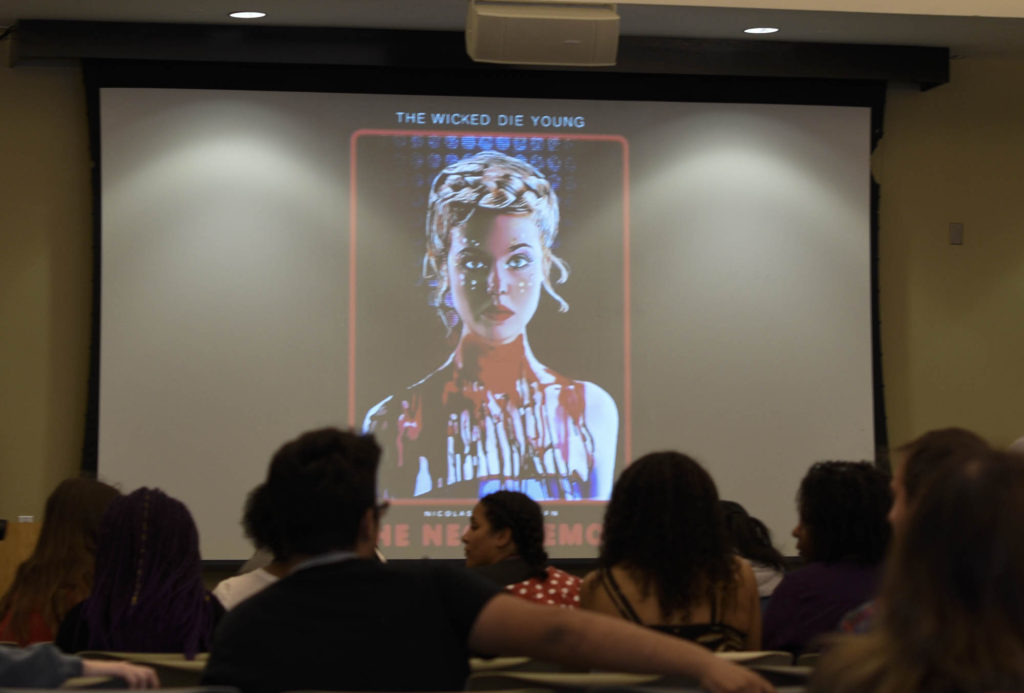 Over the last decades, the role of women in film has slowly changed from the typical protagonist such as a damsel in distress to women with stronger characters capable of taking over the world.
The Department of English and Philosophy presented their film festival with a new series called "Futuristic Women and The Future of Women in Film" this Tuesday, March 19 at the Great Hall focusing on modern cinema and sci-fi followed by panel discussions about the film.
The first movie of this series is titled "Ex Machina," a film directed by Domhnall Gleeson, which is about a programmer at a huge internet company that is chosen to test a female robot (AI) and it slowly shows to be far more intelligent and persuasive than expected.
After the screening, Pierce professors from the English, Philosophy and Cinema department joined the panel to answer the students' questions about the film.
English professor Brad Saenz mentioned that it was not intentional to choose all sci-fi films for this series but the female roles depicted in this specific genre was vast.
"Initially, we wanted to do a series of women in film and it was to talk about how the portrayal of women has changed over the decades of cinema," Saenz said. "So it happened when we were thinking about movies that kind of showcase more complex female characters, they all happened to be sci-fi."
Some of the questions that emerged about the film were about the current status of women in film and the way they are portrayed and how their spectrum in films compared to a male protagonist is significantly short.
"Females are still sexualized in film," Saenz said. " You're still going to get a little bit of objectification of a female protagonist today. You have men that are in their 50s or their 60s and they still play action characters, which you will never get that on the female side. Women are held up to a higher unrealistic standard of beauty than men are not."
Each semester the department of English and Philosophy partner up to create a new theme for films and one of the goals of this interdisciplinary event is to inspire students to build a sense of community on campus.
"Students should come first to interact with teachers, said Saenz. "Is a good way for them to have a more casual environment to network with their professors and it's not in the classroom."
Philosophy professor Melanie McQuitty mentioned that these type of events also provides students the opportunity to develop their critical thinking skills and be able to create their own opinions about a specific subject such as women in film.
"A lot is about thinking creatively, independently, and critically," said McQuitty. " And we want to get students asking questions and analyzing ideas in films so we try to choose topics that are engaging."
Brittanie Brown, one of the students who attended the screening, commented about the difference between male and female roles.
"I felt like this film was meant to deceive people," said Brown. "People are less intimidated by women than they are by men so why not make an AI that is a woman. Every time that there has been a man AI, they dominate. They want to take over the world. Women are less antagonizing and softer and programmed with those capabilities so she won't try to take over the world."
The second part of the film festival is set for April 23 at the The Great Hall presenting Mad Max Fury Road, which will follow the same program with a panel discussion and refreshment sponsored by ASO.